'Inspector Joy': 3 K-Dramas Staring 2PM's Taecyeon Ahead of His New Historical K-Drama
K-Pop idol turned sought-after actor Ok Taec-Yeon, known as Taecyeon, will debut in his first historical-comedy Korean drama, Inspector Joy. The television show centers around Taecyeon's character along with actor Kim Hye-Yoon. A high-level royal court inspector wants nothing more than to open a dumplings shop. Things change when he meets a spunky and free-minded woman who breaks the mold of a traditional Joseon woman.
The 2PM rapper has made a name for himself as an actor but shocked fans with his outstanding antagonist role in Netflix's mafia-crime K-drama, Vincenzo. The actor's portrayal ranked as one of the most chilling villains in K-dramas. Taecyeon has had a budding career so far, and fans can catch up on his latest and best work before the premiere of Inspector Joy.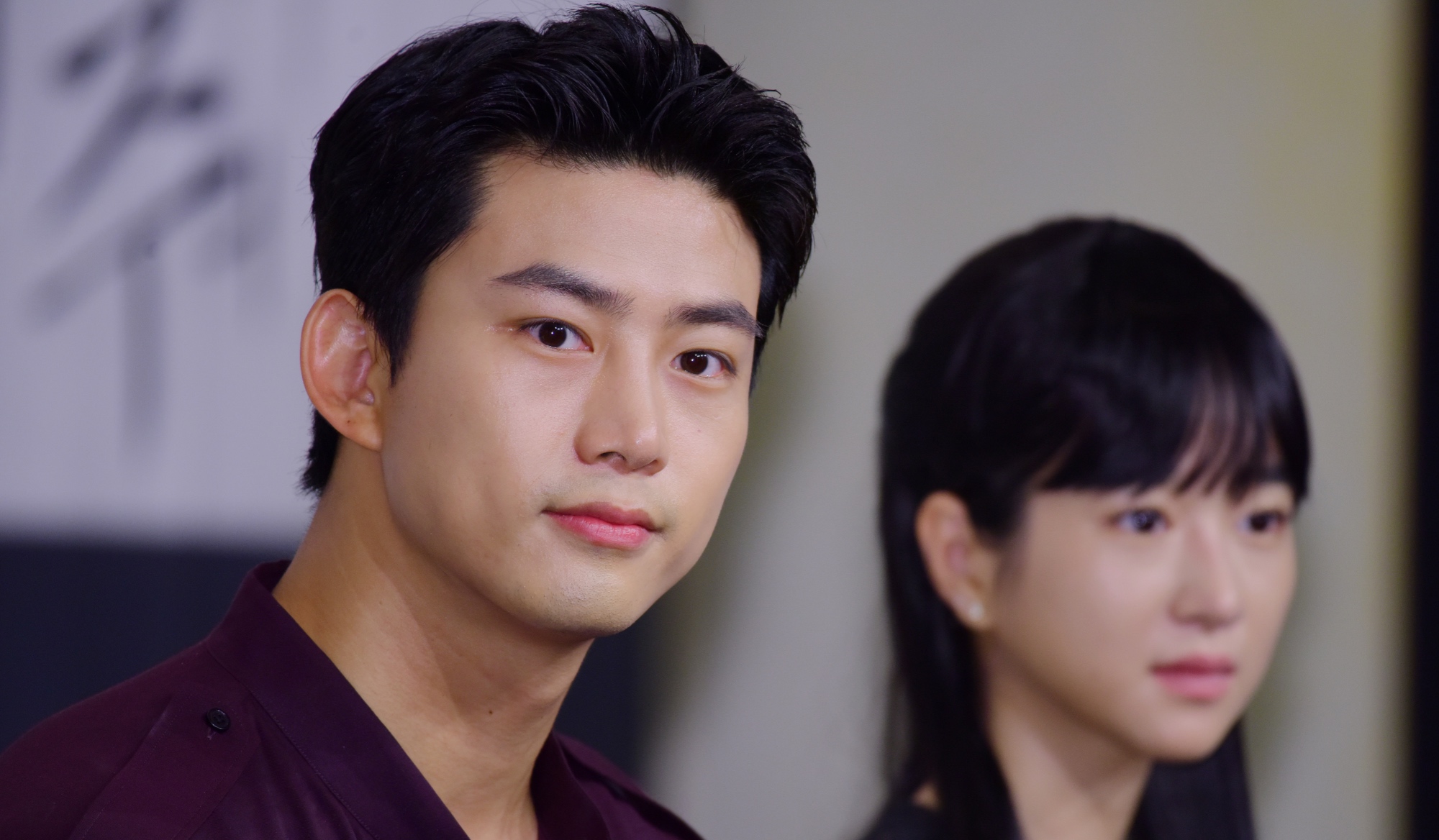 'Save Me' is a petrifying thriller with a cult at the base of its story
Taecyeon was the lead role in Bring It On, Ghost, he starred alongside other well-known K-drama actors in Save Me. The thriller mystery starred Taecyeon, Woo Do-Hwan, and Seo Yae-Ji as its main characters. Im Sang-mi (Seo) and her family move into a small town after her father's business fails. As time goes on, Sang-Mi's brother is severely bullied at school for his limp. A group of bullies drives him to jump off the school roof.
After her brother's death, her parents seek comfort and refuge in the local church. No one expected the church to be a front for a cult. Years later, Sang-Mi looks for ways to escape and is aided by two former friends she met on her first night in town. Taecyeon plays Han Sang-Hwan, the son of a corrupt politician who has a crush on Sang-Mi and uses his status to break into the cult.
'Vincenzo' has Taecyeon play the ultimate ruthless CEO villain
In 2021, Netflix debuted one of its highest-rated K-dramas, Vincenzo. Created by tvN, Vincenzo became the sixth highest-rated drama in the television program's history. The K-drama took a mafia-inspired storyline and mixed it with the dark underground of corruption in South Korea. Park Joo-Hyung (Song Joong-Ki) was adopted by one of Italy's most powerful mob bosses. He grows up to be a feared consigliere and known as Vincenzo. When his adopted father is killed, he flees to South Korea to find his hidden wealth.
Vincenzo learns that the Babel Group conglomerate company illegally took over the building where his vault resides in Korea. Vincenzo soon becomes rivals with its CEO, Jang Han-Seok (Taecyeon). Fans loved Taecyeon's role as he fooled viewers into thinking his character was a sweet and naive law firm intern, Jang Han-Suk.
While viewers and news outlets praised Song's fearful mafia character and ability to speak Italian, Taecyeon gained the title as one of K-drama's memorable villains. "Because he's a character whose personality switches back and forth between cold and warm, I've been spending a lot of time worrying about each and every little detail during filming, wondering, 'Will it look right if I express [the character] like this?" explained Taecyeon to Soompi about preparing for his role.
Taecyeon's 'Bring It On, Ghost' mixes ghosts with some fun comedy-romance
Taecyeon gained notoriety amongst fans for his role in Bring It On, Ghost from 2016. The K-drama is also titled under Hey Ghost, Let's Fight. The K-drama is well-liked in the fantasy and supernatural genre as Taecyeon plays a college student with the ability to see ghosts. Park Bong-Pal is an economics student saving money as an exorcist to get a procedure to rid himself of his abilities. At a haunted high school, Bong-Pal encounters a female ghost, Kim Hyun-Ji (Kim So-Hyun).
Hyun-Ji died after being involved in a traffic accident. With no memories of what happened, Hyun-Ji is unable to move on. She believes there is a dark secret to how she died. Bong-Pal is the only person to can see and talk to her. To find answers, Hyun-Ji moves in with Bong-Pal and becomes a ghost fighter. Along the way, they find clues to Hyun-Ji's death and even some romantic feelings.