'Inspector Joy': Upcoming K-Drama Stars 2PM's Taecyeon and Kim Hye-Yoon in a Historical Drama Teaser
Korean drama fans are in for a new historical comedy-drama television show with an investigative twist. TvN will release an upcoming historical K-drama for November. The Secret Royal Inspector and Jo Yi or Inspector Joy entails a young gourmet character who becomes a royal court investigator. By his side is a divorced woman who embarks on a new life adventure. The new K-drama will star K-pop idol turned actor Taecyeon from 2PM. Actor Kim Hye-Yoon stars as Kim Jo-Yi. Inspector Joy's new short teaser video does not reveal much but adds to the excitement of the already established synopsis for the K-drama.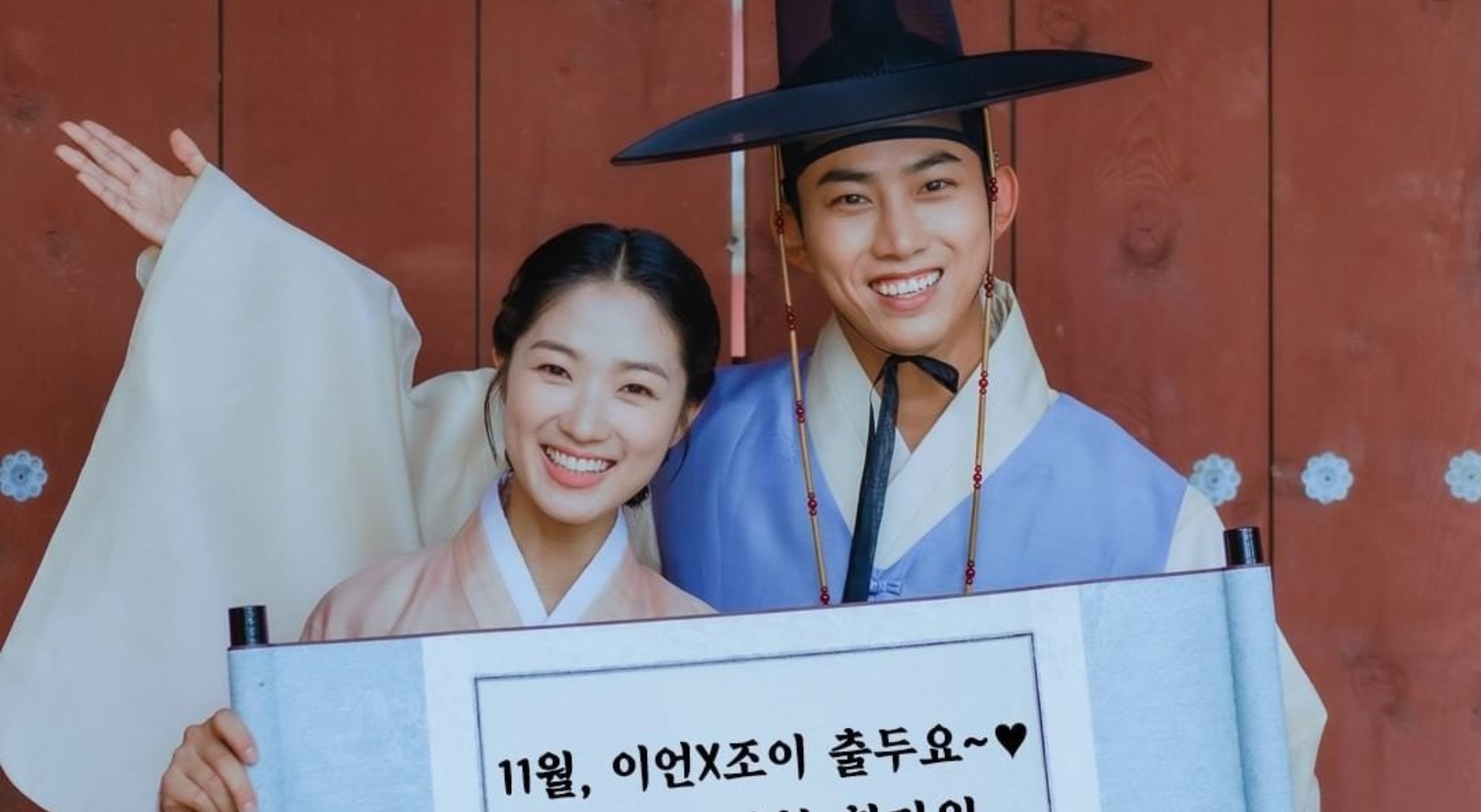 A royal court inspector wants to run a dumpling shop
Inspector Joy centers around Taecyeon's character, Ra Yi-Eon. Yi-Eon's life dream is to open a dumpling shop outside the capital. But, his intelligence and quick thinking land him a high position in the Office of Special Advisors. He also unwillingly becomes a secret agent of the royal court. Behind Yi-Eon's intellect, he has one comical flaw. Yi-Eon is the first to take time off for lunch and likes to spend his time at home eating steamed dumplings and lazying around.
Joining Yi-Eon is Kim Yo-Yi. The female lead character breaks the rules of a typical Joseon-era woman and is ahead of her time. After marrying a gambling addict and mama's boy, Yo-Yi sees no issue in women being allowed to get a divorce. Yo-Yi does just that and embarks on a new journey in her life. Before going on her way, Yo-Yi stumbles into a royal court agent.
A short teaser for 'Inspector Joy' shows Ra Yi-Eon and Kim Yo-Yi amid chaos
TvN gave fans a small tidbit of what they can expect from the K-drama. The short teaser video for Inspector Joy does not reveal much about the already established synopsis for the drama. In the 15-second video, fans see Yi-Eon and Yo-Yi with their backs turned, looking at a swarm of townspeople. The townspeople run past them in a flurry with ignited torches.
The two main characters slightly turn toward each other in slow motion. They soon face the viewers as Yi-Eon holds up an emblem. While the teaser has a tense environment, fans can look forward to some comedy from the main characters. The time period the historical K-drama takes place in is evident as Yi-Eon and Yo-Yi wear hanboks (traditional Korean clothing). According to the teaser, Inspector Joy will air sometime in November.
Taecyeon astounded fans in 'Vincenzo' as Kim Hye-Yoon is known for a webtoon based K-drama
Fans are excited to see Taecyeon and Kim Hye-Yoon's new K-drama. Taecyeon initially rose to fame as the lead rapper in the K-pop group 2PM. His most recent acting work was in the Netflix K-drama, Vincenzo. The 2021 drama rose to notoriety on the streaming platform. Vincenzo revolved around a mafia consigliere returning to South Korea. Taecyeon played the villain and CEO of Babel Group as Jang Joon-Woo. Fans called Taecyeon's role one of the most spine-chilling and ruthless villain characters in K-dramas. "He killed, laughed about it, and had no remorse, which made him the epitome of evil," said Soompi.
Actor Kim Hye-Yoon is well known for a popular school drama, Extraordinary You. The K-drama is from a Daum webtoon from 2018 called July Found by Chance. Extraordinary You has a fantasy element and fourth wall break. Kim plays the role of Eun Dan-Oh, a supporting character in a webtoon. One day she comes to the shocking realization her whole life and the world around her is a webtoon. Wanting to decide her own life, she breaks the rules and descends the webtoon world into disarray.