What Was the Inspiration Behind Including 'Speechless,' Naomi Scott's Song, in the Live-Action 'Aladdin'?
Throughout the live-action adaptation of Disney's Aladdin, Princess Jasmine proves that she won't go silent. That may be why the producer decided to include a new song for this character, the power ballad titled "Speechless," performed by Naomi Scott.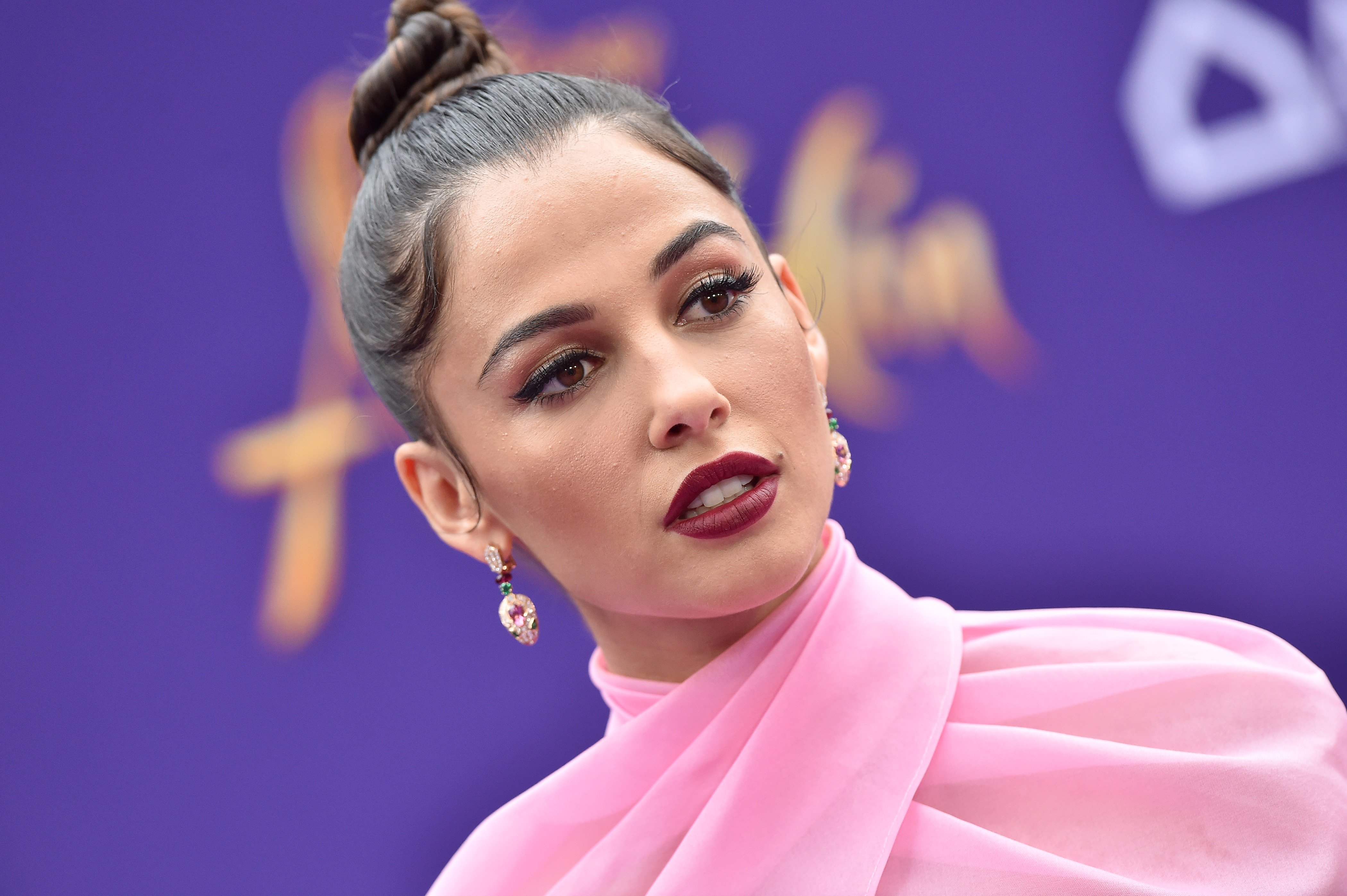 Disney released a live-action adaptation of 'Aladdin'
During 2019, Disney released another live-action film for fans to enjoy. This one told the story of a "diamond in the rough," a street rat, named Aladdin. After meeting and falling in love with Princess Jasmine, he's determined to do whatever it takes to win her heart.
Although this reboot features a number of the same characters, the live-action adaptation brought a few changes to the beloved Disney story. That includes Princess Jasmine, who, instead of just wanting to choose her own husband, she wants to become the ruler of her kingdom.
This version features Naomi Scott as Princess Jasmine
This version of Princess Jasmine is portrayed by Naomi Scott, formerly of the Disney Channel original movie, Lemonade Mouth. The differences, however, take place both in the actions of the Princess and in her new song, titled "Speechless," which appears throughout the film.
"In the original movie, as great as it is that she's fighting for the choice of who she wants to marry, that's where her ambition kind of stops," Naomi Scott said during an interview with The Los Angeles Times.
"In this movie, she's more ambitious and she looks outside herself," she continued. "She's trying to protect her kingdom against this evil dictator [Jafar]. It's showcasing that you can lead and you can have love. You can have both, girls, and the two aren't mutually exclusive."
Don't worry, though. A number of iconic songs still appear throughout the film. That includes Princess Jasmine and Aladdin's song "A Whole New World," and the Genie's anthem titled "Friend Like Me."
RELATED: Where Does Disney's 'Aladdin' Take Place? Inside the City of Agrabah (And Princess Jasmine's Castle)
Why does Princess Jasmine have the new song, 'Speechless'?
For the animated version of Aladdin, Princess Jasmine only sang alongside Aladdin during "A Whole New World." By giving her an empowering new song, the producer explained, the audience has a better understanding of her "climactic moment" in her fight against Jafar. Just as the lyrics state, she won't go speechless any longer.
"We basically needed an anthem for Naomi, and for Jasmine," Producer Dan Lin said during an interview with INSIDER. "It kind of builds that climactic moment where she's pushing back and fighting back and taking the lead."
If you want to binge-watch some of Disney's most popular princess movies, including Snow White and the Seven Dwarfs, the live-action version of Aladdin, and Beauty and the Beast, head to Disney's streaming platform, titled Disney+. To learn more about Disney+ and to subscribe, visit their website.
RELATED: Are the Live-Action and Animated Versions of 'Beauty and the Beast' on Disney+? How Subscribers Are Celebrating the Upcoming Gaston and Lefou Prequel Sequel