The Internet Is Convinced Rihanna Can't Wink
Rihanna has proven time and time again she can do almost everything. She went from being one of the most famous musicians to acting and also running a billion-dollar company whose products people can't stop singing praises for. While she is a queen at life, even RiRi has her limitations, and as one Twitter user pointed out, it's as simple as winking.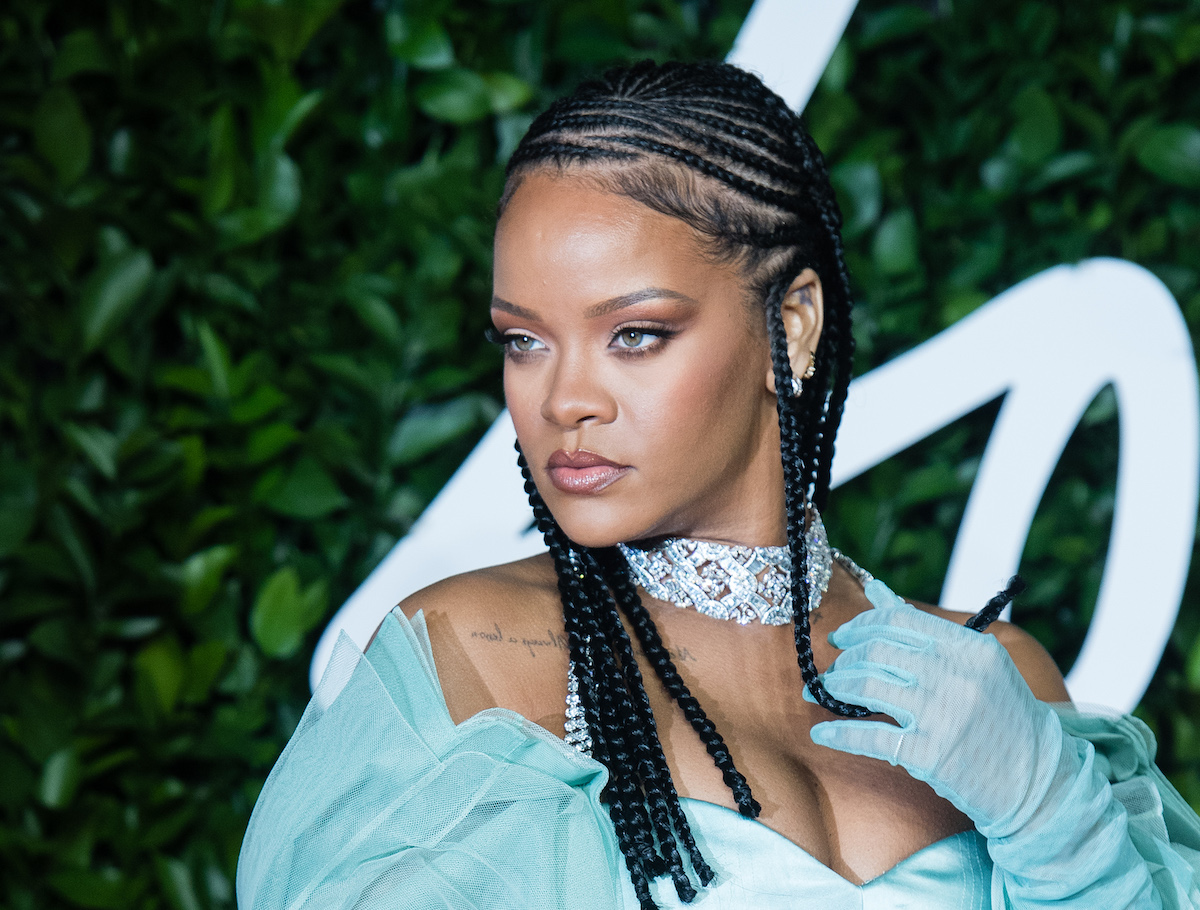 Rihanna is currently the wealthiest female musician in the world
Rihanna burst into the music scene in 2005 when she released her debut album, Music of the Sun. The album quickly gained traction, and she followed it up with A Girl Like Me in 2006. The album made it to the top 10 in the US Billboard 200 chart.
Her third album Good Girl Gone Bad, saw Rihanna undertake a major overhaul of her sound and aesthetic. She essentially shed her good-girl image and established herself as a sex symbol in music. Her chart-topper Umbrella earned the singer her first Grammy Award and threw her into the spotlight.
She released more albums in subsequent years, including Rated R, Loud, Talk That Talk, and Unapologetic, which were released back to back from 2009 to 2012. Her eighth studio album Anti peaked at number one in the US and Canada and was certified three-times platinum. After Anti, Rihanna seemingly took a hiatus from music, placing her central focus on her business which was launched in 2017.
Fenty started as a pop-up shop under LVMH, but due to its popularity, it launched worldwide online in 2019. In 2021, Forbes announced that Rihanna had surpassed the $1 billion mark giving her the billionaire status. The singer's billionaire status also saw her become the first female musician billionaire.
Why the internet thinks Rihanna can't wink
In 2016, Rihanna was set to receive MTV's Video Vanguard Award. However, it wasn't her achievement that took over the internet but her inability to wink. Rihanna has proven that she is a no-limits goddess, but it seems even goddesses have limits. 
A thread posted by Twitter user @NotAgainBen highlights the many times Rihanna has tried and failed at winking. Before learning of this thread, you may have witnessed Rihanna winking many times and never thought anything of it. However, your perception will change with the user's eye for detail.
The Twitter user, who Vulture reveals is also a Buzzfeed UK employee, delighted his followers with a well-labeled thread of all the times Rihanna has exhibited her quirky charm. The user also offered a GIF of Rihanna in her Good Girl Gone Bad days doing a half wink, saying, "This is better but see that other eye not LETTING THE OTHER ONE BE FREE." 
The internet went into a frenzy, but many people seemed OK with letting the "What's My Name" singer remain with the flaw. One user even volunteered to help her, saying, "I'd be fine if my job was to hold her other eye open."
Rihanna's makeup company is the most commercially successful celebrity makeup brand
Celebrity makeup companies make huge profits due to their A-list status. Over the years, we've seen more and more big industry names entering into the makeup and skincare industry to try and get a slice of the pie.
As TooFab reports, Rihanna's makeup brand is the most commercially successful celebrity makeup line, with its revenues grossing $570 million. Jessica Alba's Honest follows closely with $300 million in revenue, while Kylie Cosmetics made an honorable appearance at $140 million.
RELATED: Rihanna's Friends Had a Clue That She Was Pregnant Because She Stopped Smoking Weed