'Interview With the Vampire' Adaptation Coming to TV
Before Twilight, The Vampire Diaries, Underworld, and True Blood ruled the vampire scene, there was Interview With the Vampire. Tom Cruise and Brad Pitt brought Lestat and Louis to life on the big screen in a film that grossed over $200 million worldwide. More than 25 years later, the vampires will return in a TV show.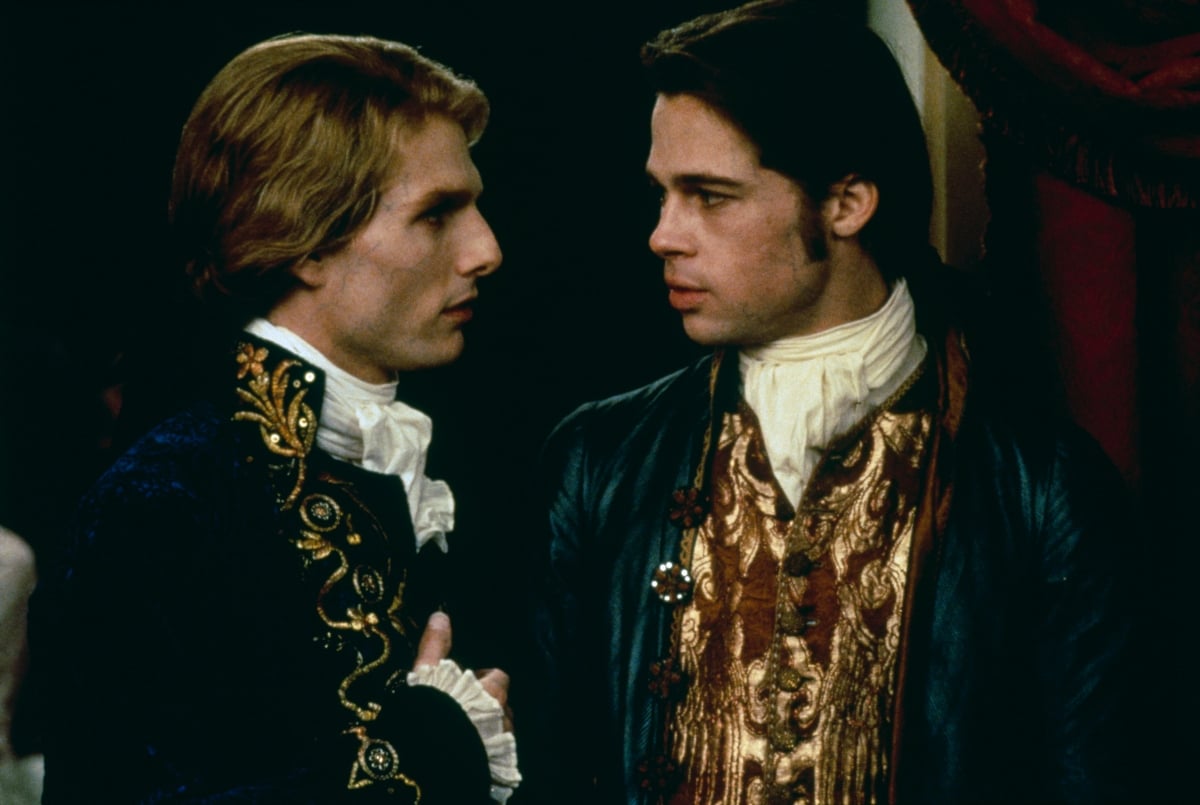 'Interview with the Vampire' TV series heading to AMC
Anne Rice's novel was first adapted into a film in 1994, and now AMC is developing a television show based on Interview With the Vampire. While Pitt and Cruise won't be reprising their roles as the frenemy vampire duo Louis and Lestat, the characters are the stars of the series.
According to The Hollywood Reporter, AMC optioned the rights for 18 of Rice's books and has plans to release this latest adaptation on its streaming service in 2022. Interview With the Vampire will be the first of its kind among a string of planned, interconnected spinoffs tied to The Vampire Chronicles novels. Season 1 is set to have eight episodes, taking viewers back in time to New Orleans where the original story began.
Rolin Jones, who signed on as showrunner, referenced the books' legacy in a statement. "Nearly 50 years later we know what's expected of us. We know how much this book and the ones that follow mean to their massive fan base. We feel you over our shoulders as we tend the Savage Garden. Louis and Lestat are coming out of hiding and we can't wait to reunite them with you."
Anne and her son Christopher Rice are both on board as executive producers for the project.
RELATED: Brad Pitt Took on a Film Role Originally Written for Cher
'Interview with the Vampire' spans across centuries
Present-day vampire fans are probably familiar with shows like The Vampire Diaries, The Originals, and True Blood having roots in Louisiana. But Rice's inaugural 1973 Interview With the Vampire novel set the stage there. Lestat met a grieving Louis in the 1700s and turned the willful human into a vampire.
Their friendship turned sour after Louis regretted his decision, leading to a series of inner and external conflicts — especially with Claudia, the young girl Lestat turns into a vampire. Louis recounts his 200-year-old saga to a reporter in the 1990s, baring his soul and life lessons. His travels took him out of Louisiana to Europe, and back to America.
Rice's 'Mayfair Witches' is also part of the deal
In addition to content related to The Vampire Chronicles, AMC also landed rights for Rice's Mayfair Witches, a horror trilogy. Those stories follow a set of witchy descendants plagued by a relentless, agenda-driven spirit who contributes to their wealth, tragedy, and torment.
Fans who are familiar with Rice's novels are aware that characters from Mayfair Witches sometimes appear in The Vampire Chronicles, so it's possible that AMC will veer into crossover territory. New Orleans and San Francisco figure prominently in both series.
Viewers should look out for Interview With the Vampire on AMC in spring 2022, and stay tuned for casting announcements about the new series.