'Inventing Anna': Anna Delvey Doesn't Think It Should Matter What She Thinks of the Netflix Series
The real Anna Delvey said she hasn't really seen the entire 'Inventing Anna' series and has only glimpsed a few bits of it. But she said the series is not a documentary and what she thinks of it shouldn't matter.
In a new interview, Anna Delvey/Sorokin, whose life inspired the Netflix series Inventing Anna said her thoughts on the series shouldn't really matter and that producer Shonda Rhimes made the series her own kind of art.
In the series, Delvey, played by Julia Garner, posed as a German heiress, obsessed with fine art and determined to created her own exclusive social club in Manhattan. Her pursuit to score a multi-million dollar investment from megabanks and the ultra-wealthy ultimately got her arrested. She spent time in prison and is currently in ICE custody.
Anna Delvey hasn't actually seen the 'Inventing Anna' series
Delvey said she's only seen small snippets of Inventing Anna. "I have not seen it," Delvey told Art World: Whitehot Magazine with Noah Becker about the series. "I only saw like a couple bits and pieces. And I think I saw, all in all about one episode."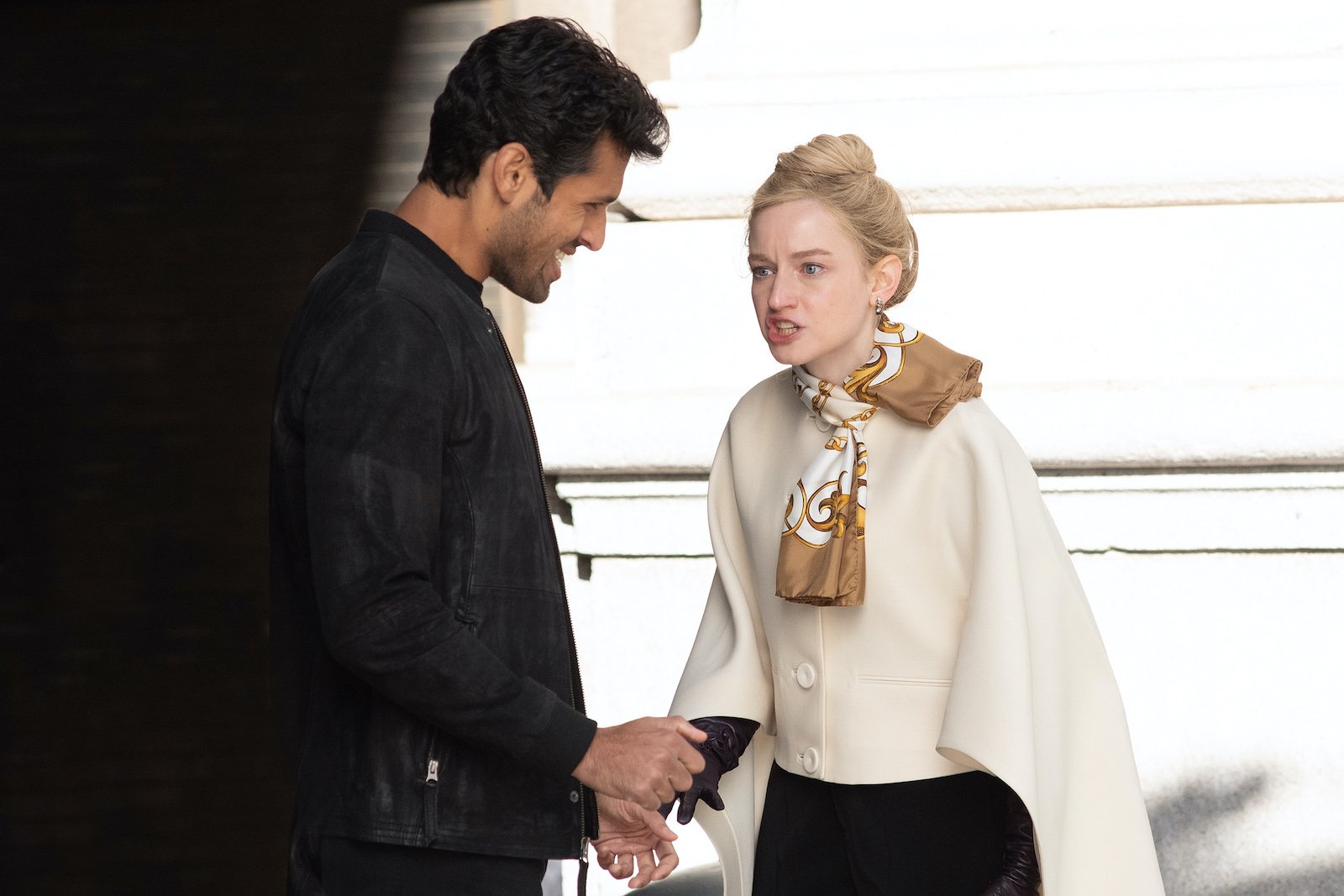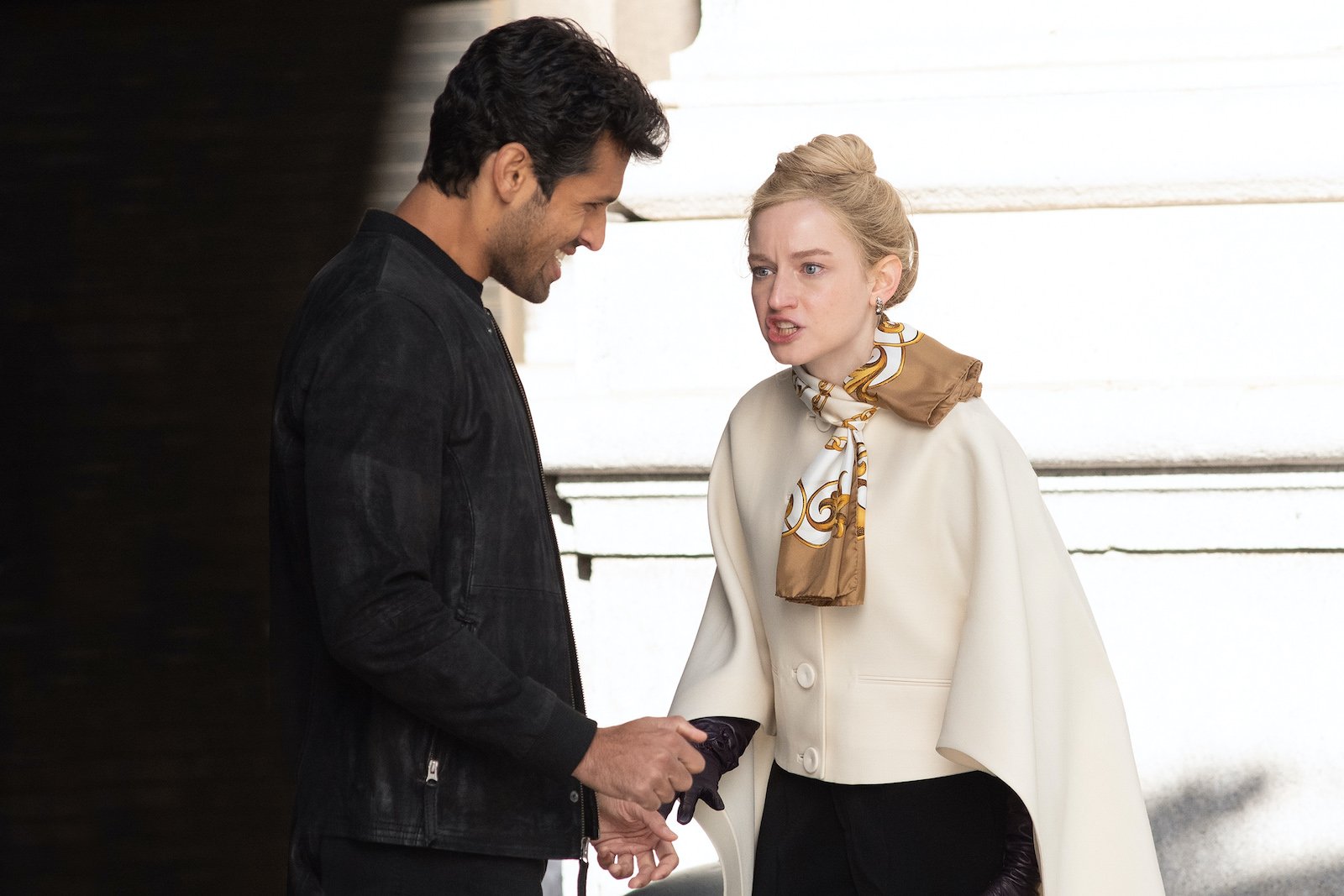 She honestly couldn't address if Garner's performance and the series accurately portrayed who she is. But added, "It's a dramatized version of me. Not a documentary. So I guess people can draw their own conclusions. It's a dramatized version of events and it's not for me to correct. It's somebody else's artwork inspired by my story."
"It doesn't matter what I think about it," she added. "It's just somebody else's work."
She's working on a new narrative going forward
But does she care what people think of her since some people view her as a hero and others see her as a criminal? "I don't know," she said. "I'm trying to control the narrative. Whoever thinks I've done something bad, they should just go ahead and do better. I'm just doing the best that I can."
Some people at universities are referring to Delvey as a "feminist hero." She had a giggle when she heard the comment. "It's just for others to decide. It's not for me to call myself a feminist hero," she laughed.
Delvey said Inventing Anna was how Rhimes perceived her story. And she said her goal right now is to get out of jail. "I have a strong idea of how I want my life to go," she said. "But it remains to be seen if I get a chance to do what I have in mind."
She has big plans for the future. "I guess my biggest project is kind of a secret at this point," Delvey said. "But I'm also working on a book. And my own podcast, and I'm working on a bunch of art and a clothing line. Those are smaller projects I have going on. I was able to do a lot from jail actually. So I was able to stay productive. I'm not basically wasting any time." She added, "I'm trying to channel my energy into something that's legal and good."
How does she feel about 'Inventing Anna' reporter Jessica Pressler?
She also revealed that despite it appearing that she's done several interviews, she actually only done a few. "People think I have all this control," she remarked. "But even if I say, hey don't talk about my client anymore. It's not like people in the media are going to listen. People overestimate the amount of control I have over the story at this point."
"And the same thing happened when I got arrested," she said. "The DA office released the press statement with the whole fake heiress … it never came from me. Then Jessica Pressler wrote the article. I did agree to get interviewed by her." But she said she never tried to sell her story.
"From that one, Emily Palmer from The New York Times showed up to see me at Rikers. Right after my guilty verdict," she added. "And I thought she was somebody else. So I never planned on giving that interview."
When asked how she felt about the amount of money Pressler made off of her story, Delvey said, "I mean … good for her."