'Inventing Anna': Anna Delvey Doesn't Think She Is as Harsh as She Came off in the Series
When the real Anna Delvey/Sorokin finally watched Netflix's Inventing Anna, she found her portrayal to be a little harsher than her true self.
Delvey, who posed as a German heiress, ripped off megabanks, luxury hotels, and several friends before being turned in for her crimes. She was convicted on several counts and sentenced to up to 12 years in prison. She served two years and was released for good behavior. However, she was picked up by immigration and is being held in an ICE detention facility.
She originally was not going to watch the series based on the crimes she committed during her mid-20s. But eventually, viewed the series and offered her thoughts to New York Times reporter Emily Palmer.
Anna Delvey doesn't think she orders people around
In the series, Delvey, played by Julia Garner, has little patience with people, often being extremely direct with what she wants. Delvey said she's not really like that in real life. "I don't think like I order people around as much [laughs]," she shared in a TikTok posted by Palmer. "I think I'm more self-aware of the way I come across, not all the time, but I just don't think I'm so brazen and shameless."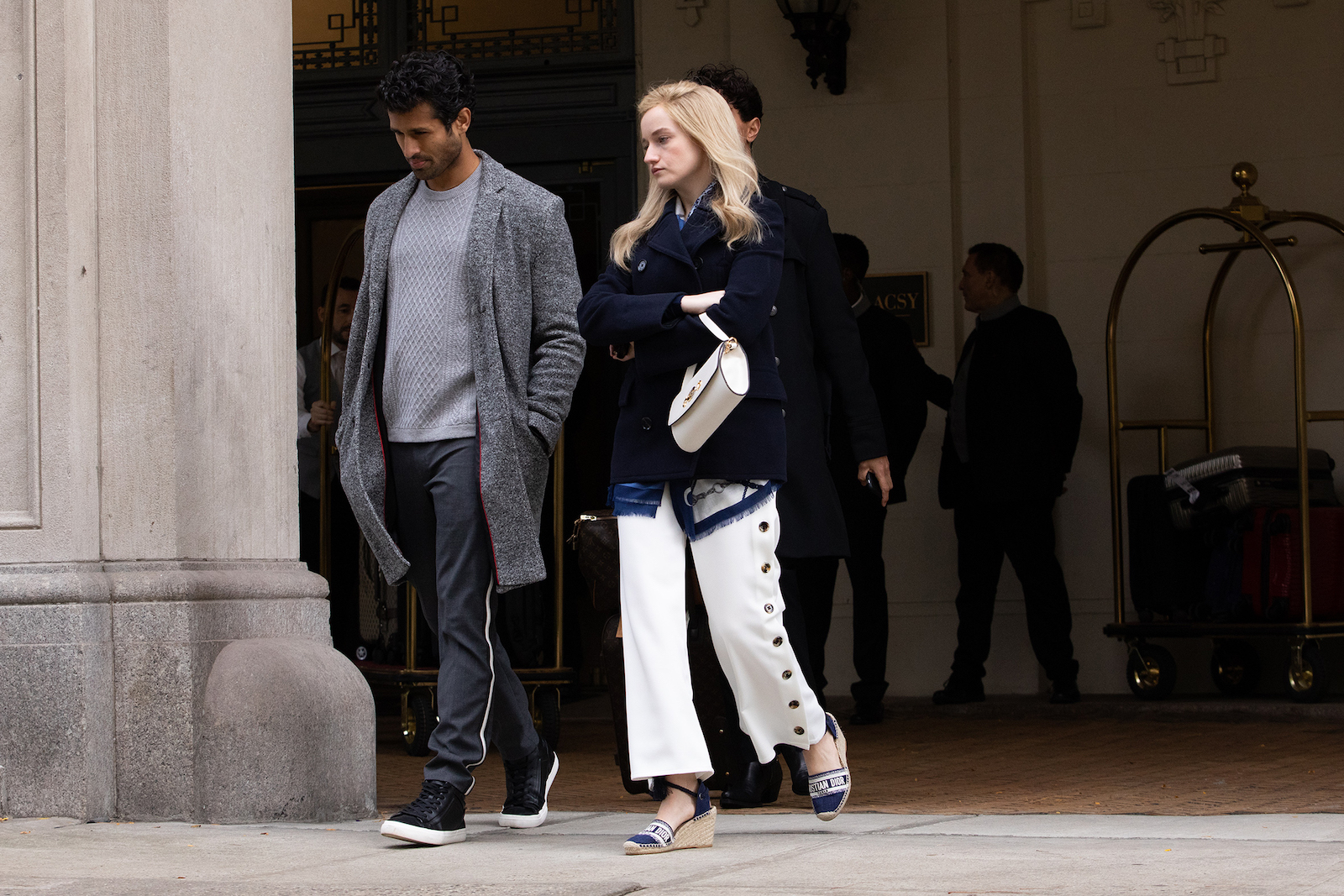 She added, "I personally moved on a very long time ago, and I'm absolutely not in the same place, but I'm also being affected by the way the world sees me and by what people think of me. Because I exist in relation to everybody else in the world. I don't just exist on my own. When I imagined the show being on I thought I'd be out. But I'm still in jail, so I can't really say that I moved on. I did, and I did not. Like I did move on in some aspects, but in some others, like, I'm still in the same place."
Julia Garner seems to agree with Anna Delvey
Garner met Delvey in prison and said she thought Delvey was quite charming. "The thing that struck me that I did not, I didn't expect – I really don't even know really how to describe it – was how bubbly she was at moments, and how likable she was and how charming she was, and how quickly she can go from light to dark and dark to light in seconds," she shared with IMDb.
She also told Elle that Delvey was funny. "Very funny, very likable, and she wanted to talk, as much as she was able to," Garner continued. "But I also still don't think that she thinks she did anything wrong. I think she just wanted power, and prestige, and success, and she was still thinking like that. It seemed like her perspective was still that she didn't do anything wrong, that she was just doing everything it took to get to where she should be. I don't think she sees a difference between being hungry, and being ambitious."
Anna Delvey never planned to watch 'Inventing Anna'
Delvey shared in an Insider letter that she hoped to be released from custody by the time Inventing Anna premiered. "For a long while, I was hoping that by the time Inventing Anna came out, I would've moved on with my life. I imagined for the show to be a conclusion of sorts summing up and closing of a long chapter that had come to an end," she wrote.
She added that the series is not her perspective but from the journalist's viewpoint. "Nearly four years in the making and hours of phone conversations and visits later, the show is based on my story and told from a journalist's perspective," she shared. "And while I'm curious to see how they interpreted all the research and materials provided, I can't help but feel like an afterthought, the somber irony of being confined to a cell at yet another horrid correctional facility lost between the lines, the history repeating itself."
RELATED: 'Inventing Anna': Kate Burton's Character Nora Radford Might Be Inspired by Agnes Gund in Real Life