'Inventing Anna': Anna Sorokin to Be Deported to Germany at a Later Date
The real Anna Sorokin of the Shonda Rhimes Netflix drama 'Inventing Anna' was to be deported, but the plans were thwarted at the last minute.
While the Netflix Inventing Anna TV show may have wrapped up, the real-life Anna Sorokin drama continues. In the Netflix series, Julia Garner played Anna Delvey, a fake German heiress who scammed banks, hotels, and even friends out of hundreds of thousands of dollars. However, they eventually arrested her and she had to face responsibility just like her real-life counterpart. And now, the Anna Sorokin story continues as plans to deport her back to Germany turn into a back and forth fight.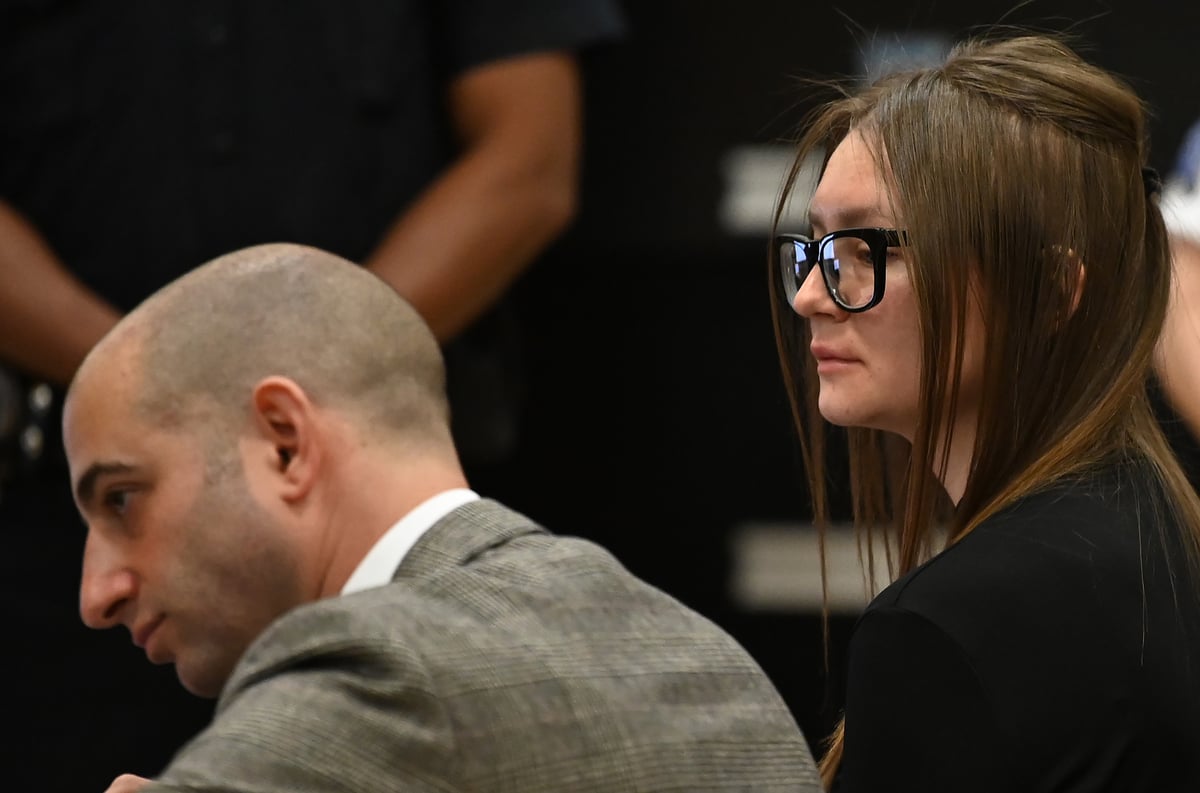 Anna Sorokin of 'Inventing Anna' to be deported to Germany
Reports have confirmed that the US plans to deport the real Anna Sorokin after her scams and sentences.
"Immigration and Customs Enforcement (ICE) is scheduled to send Sorokin back home on a flight from New York. She was convicted of fraud in the US and will be with officials until she lands back on her home soil, according to Spiegel Panorama," Newsweek reported.
The courts convicted Anna Sorokin, age 31, for attempted grand larceny and theft of services in 2019. She received a sentence of 4 to 12 years. However, she served under four years in prison, and they released her in February 2021 for good behavior.
Journalist Jessica Pressler wrote the original article that Shonda Rhimes then adapted into the Netflix series Inventing Anna.
When will 'Inventing Anna' Anna Sorokin be deported?
Authorities planned to see Anna Sorokin deported on Monday evening, March 14, 2022, at 9 pm. However, things did not go as planned. 
"The deportation of the German impostor Anna Sorokin to her homeland failed at the last minute on Monday evening," Der Spiegel reported. "The US immigration authority ICE wanted to take the 31-year-old on a United scheduled flight from New York to Frankfurt."
Lawyers stopped everyone from seeing Anna Sorokin deported as "a deadline for the final decision had not yet expired." The loophole also likely frustrated many involved in the case.
Other reports claim that Sorokin refused to leave the immigration detention center for the airport. Authorities have not set a new deportation date yet.
The new fame given to Anna Delvey by the Netflix series has turned her into a sort of celebrity in the US
While the Netflix drama boosted the careers of Anna Chlumsky (as Vivian Kent), Katie Lowes (as Rachel Williams), and the rest of the Inventing Anna cast, it gave the real Anna Sorokin a celebrity status.
While the Netflix series Inventing Anna spread awareness about Anna Sorokin and her crimes, it also turned her into a celebrity in the US.
Even though she overstayed her Visa, she seems determined to stay in the United States.
Der Spiegel notes that her fame "after the successful Netflix series Inventing Anna" allows her to stay in the spotlight. She has already appeared on countless interviews and podcasts retelling her story.
"In Germany, however, a less glamorous life is likely to await them," Der Spiegel said.
US authorities now try to find a new date to deport anna Sorokin back to Germany.