'Inventing Anna': What Sold Jessica Pressler to Participate in the Series
Netflix subscribers cannot get enough of Inventing Anna. The series is based on Anna Delvin/Sorokin, a "wanna-be" New York City socialite who served four years in prison for conning federal institutions and friends out of hundreds of thousands of dollars to fund her lavish lifestyle. Her story was told through the reporting of journalist Jessica Pressler.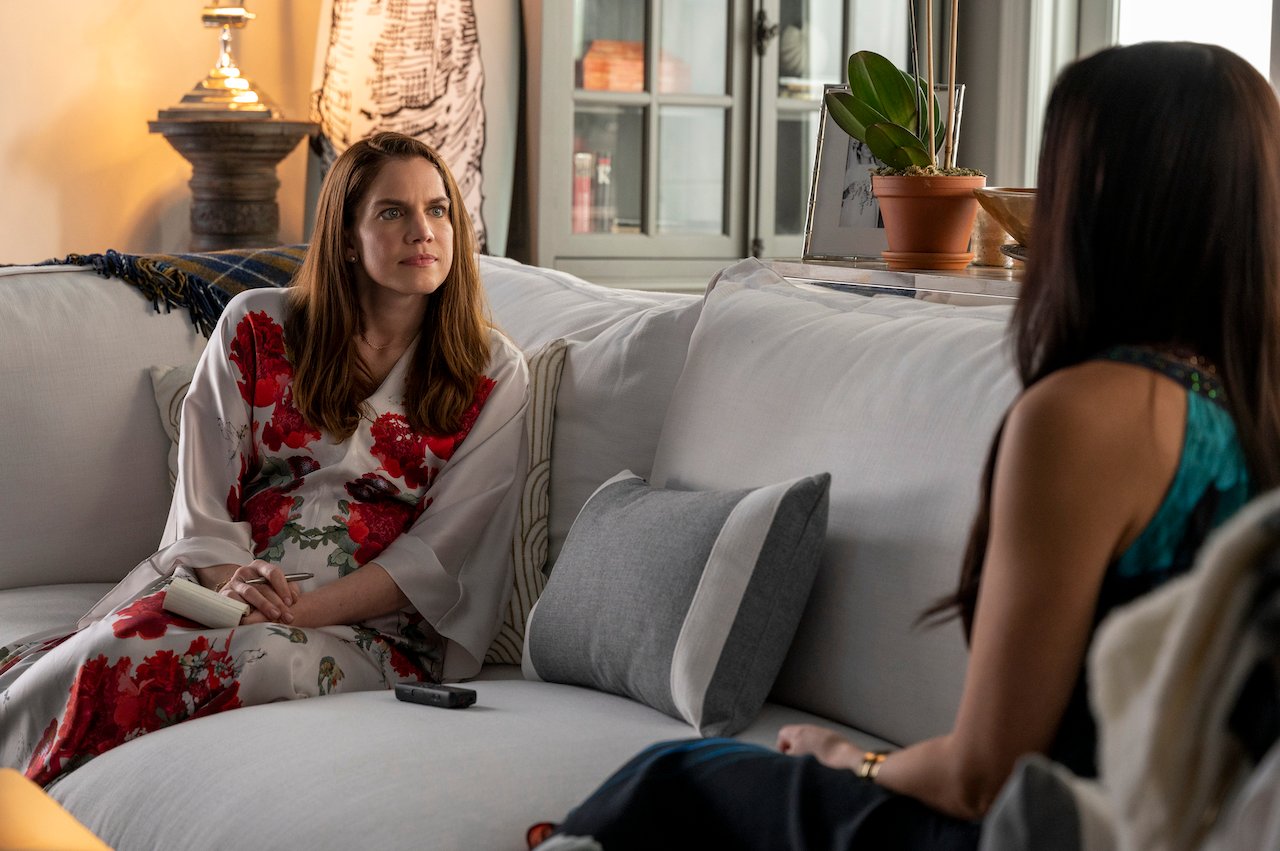 Pressler was not initially supposed to be part of the limited series. But after one conversation with executive producer Shonda Rhimes, she changed her mind. There was another reason she decided to agree to have a fictional character inspired by her and her work in the series. The character in the series is Vivian Kent.
She had to be convinced to be part of the series
There's a saying in journalism that a reporter is a good one when they become part of the story. In Pressler's case, it turned out to be true. Once the decision was made to have a character based on her in the series, she admits she was hesitant.
RELATED: 'Inventing Anna': The Real Life Journalist Behind Vivian Kent Was Pregnant and Conned Before Writing the Anna Delvey Article
"It was not a thing I wanted, but I understand the impulse of why they wanted to do it, because Anna is this unknowable person and she was in jail, and it's a world people aren't familiar with," she explained in an interview with Vulture. "You wanted a tour guide into this world. It's useful to have somebody there to take you through it and experience what I experienced. They called me with the idea, and it was one of those "are you sitting down?" phone calls. A lot of people were on the phone and they were like, "So…we want to make the reporter a character."
Obviously, she eventually agreed. Though there's some fictional and exaggerated portions added for entertainment purposes, Pressler says the series is pretty accurate.
Shonda Rhimes was able to relate to Jessica Pressler as a mother
Almost immediately after her story about Sorokin was published, she received an inquiry from Rhimes and Netflix about a series based on the article. Once she found out Rhimes was involved, she was interested. Just as her character in the series, Pressler was far along in her pregnancy while she was working on the story.
RELATED: 'Inventing Anna': Shonda Rhimes Whole Perspective on Anna Sorokin Changed While Writing the Netflix Series
When Rhimes learned that she was a new mother, she said something that registered with Pressler. Pressler fondly recalls the email Rhimes sent her that made her commit:
I remember they reached out pretty soon after I had gotten home from the hospital, or maybe even while I was still in the hospital, in June 2018, and I said something like, "I'm sorry, I'm behind on emails, I got caught up having a baby," to which Shonda sent me this absolutely iconic reply, which I still have on my wall and which includes the lines, "Don't EVER apologize for the work of being a woman and a mother. If you were a man, people would be putting you on the cover of Time magazine for taking care of kids and doing ANY work at all at the same time." And I was instantly smitten.
Jessica Pressler was not initially set to be a central character in the series
The series centers around how Pressler was able to sell the story to her editor and how she worked diligently to get the truth out of Sorokin and those she conned. Interestingly, Pressler was not initially supposed to be a major part of the story.
"It was definitely not a part of the initial pitch," she told Vulture. "It all happened really fast, and the conversations were just like me asking, "Are you going to talk to the real people?" and that they loved the Neff character and all of that. I think that decision happened a year into it."
RELATED: 'Inventing Anna': Journalist Jessica Pressler Revealed Shonda Rhimes' 'Absolutely Iconic Reply' to an Apology Email
Rhymes and other producers on the projects relied heavily on Pressler for many aspects of the film as Sorokin was incarcerated at the time. It was also due to the series being based solely off of Sorokin's article.
"As they were developing it, they would have questions, and I would tell them what happened," she said. "Shonda wanted to know the process of going to Rikers Island, so I wrote a long email about that. I had dumped a lot of stuff on them, and I would tell them funny things that happened or that people told me because we were still in contact during the trial. That was when they decided to make Vivian a character."
The nine episode series is available for streaming on the platform now.
RELATED: 'Inventing Anna': Anna Sorokin Tells Viewers the 'Newly Acquired Habit' They 'Won't See in the Netflix Show'