'Inventing Anna': Julia Garner Artfully Blended 4 Accents to Portray Faux Heiress Anna Sorokin
Netflix has enjoyed great success with its extensive lineup of movies and TV shows. The streaming service's recent exploration of true-crime drama continues with Julia Garner in the lead role of Anna Delvey. Garner had to morph into a complicated character to be able to tell Delvey's story in Inventing Anna. She artfully blended four accents to portray the complicated faux heiress.
Netflix's 'Inventing Anna' is based on a true story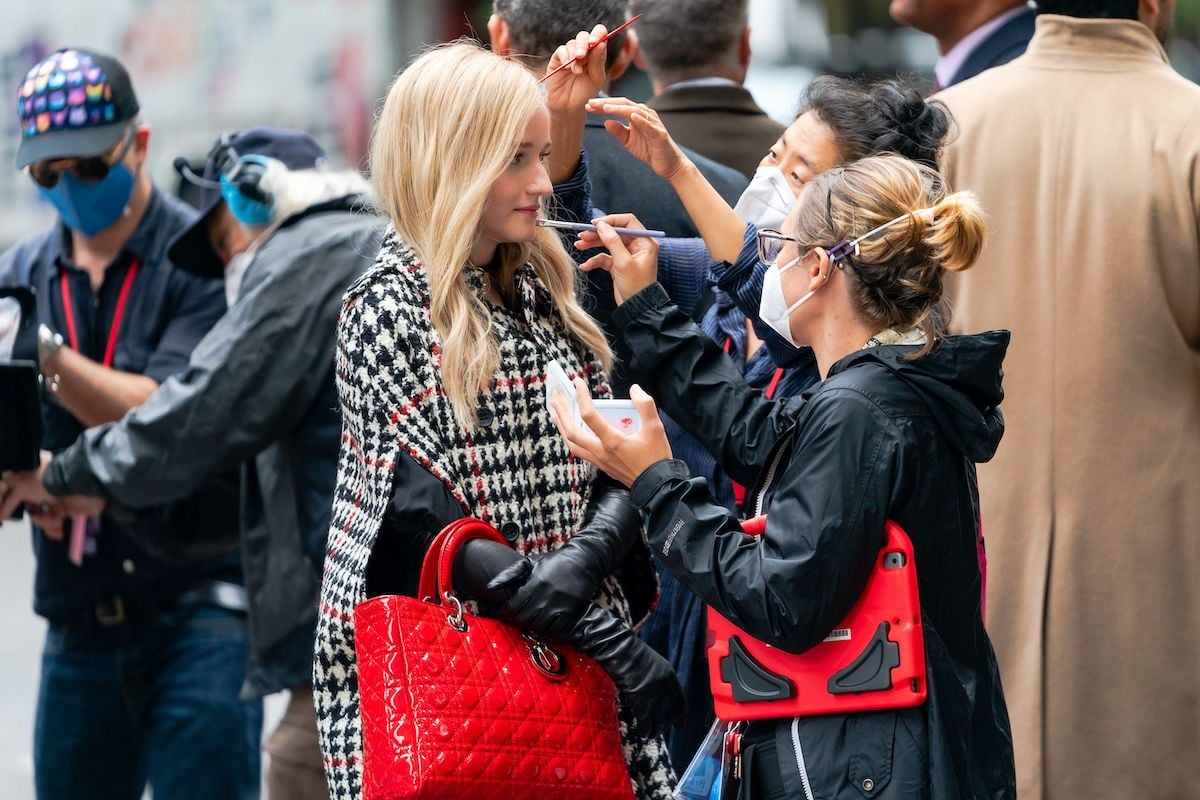 Inventing Anna is a Netflix original production that details the life of the Russian-born faux German heiress Anna Sorokin. The young woman made headlines in 2017 after she was convicted of defrauding banks, her acquaintances, and hotels for a total of $275,000.
From 2013 to 2017, Sorokin pretended to be a wealthy heiress working under the name Anna Delvey. Her story began in the summer of 2013 when she traveled from Paris to New York to attend the New York Fashion Week.
She worked for the New York office of the French fashion magazine, Purple, for a short while before quitting and inventing the Anna Delvey Foundation. She unsuccessfully used the fake foundation to seek funding from wealthy members of high society. In 2015, she met art collector Michael Xuhui Huang. Upon learning that he was attending the Venice Biennale, she asked if she could accompany him.
The two agreed she would reimburse him for the flight and accommodation, but upon their return to New York, Sorokin appeared to have "forgotten" about their arrangement. Huang dismissed the issue as Sorokin's forgetfulness. Another example of her untrustworthy behavior: In 2016, Sorokin failed to pay for her birthday party after hiring a PR firm to book the festivities.
At this point, Huang began getting suspicious of Sorokin due to her unpaid debts, the fact that she lived in a hotel, and how she was always paid in cash. That year she met Rachel DeLoache Williams, who at first found Sorokin annoying, but soon made a connection with her. Williams was instrumental in Sorokin's arrest after the Russian native made Williams cover a lavish trip under false pretenses.
Julia Garner layered four accents to portray Anna Delvey
To effectively portray Sorokin, Garner had to learn different accents. The Ozark actor explained that she learned a German accent since Sorokin was born in Russia but moved to Germany. "Because she's so gifted in languages, she was convincing enough to make people believe that she's German. So the first thing I had to learn was a German accent."
According to Buzzfeed, Garner also incorporated aspects of a Russian accent into her speech. Then, she "learned English like a Brit because she's European." After ensuring her Russian and German accents were secure, Garner included some American speaking habits, which she reasoned Sorokin would've picked up while staying in NYC.
Garner suspected that Anna Sorokin's story would be made into a TV show
Garner learned about Sorokin like everybody else: a 2018 article on The Cut written by Jessica Pressler. From the moment Garner read the article, she had a feeling it would be turned into a TV show or movie one day.
She said, "I pretty much read it and freaked out at the same time as everybody else. There are articles all the time but that was a special one. I kind of had a feeling when I read the article that they would make a project out of it. The story was just too good."
Garner didn't have a traditional audition. She explained how she met with Shonda Rhimes on a Zoom meeting where they talked about the project and role. Garner had been in the middle of filming Ozark, where she played Ruth Langmore. "I don't want to say it was quiet afterward, but life goes on and other projects come up. Then it came back up and I was super excited."
RELATED: 'Inventing Anna': Which Characters Are Based on Real People in Anna Delvey's Life?