What Is 'Inventing Anna' Star Anna Chlumsky's Net Worth?
As Anna Chlumsky bounces from TV and arthouse roles, the six-time Emmy nominee now has a surprising net worth and a career completely unique for Hollywood.
Anna Chlumsky was a week shy of her 11th birthday when she became famous as the spunky and likable Vada Sultenfuss in 1991 sobfest My Girl. Though the celebrated role pigeonholed her early on, the versatile actor has enjoyed a refreshing second act.
As Chlumsky bounces from TV and arthouse roles to podcasts and more, the six-time Emmy nominee now has a surprising net worth and a career completely unique for Hollywood.
Anna Chlumsky's journey from '90s icon to now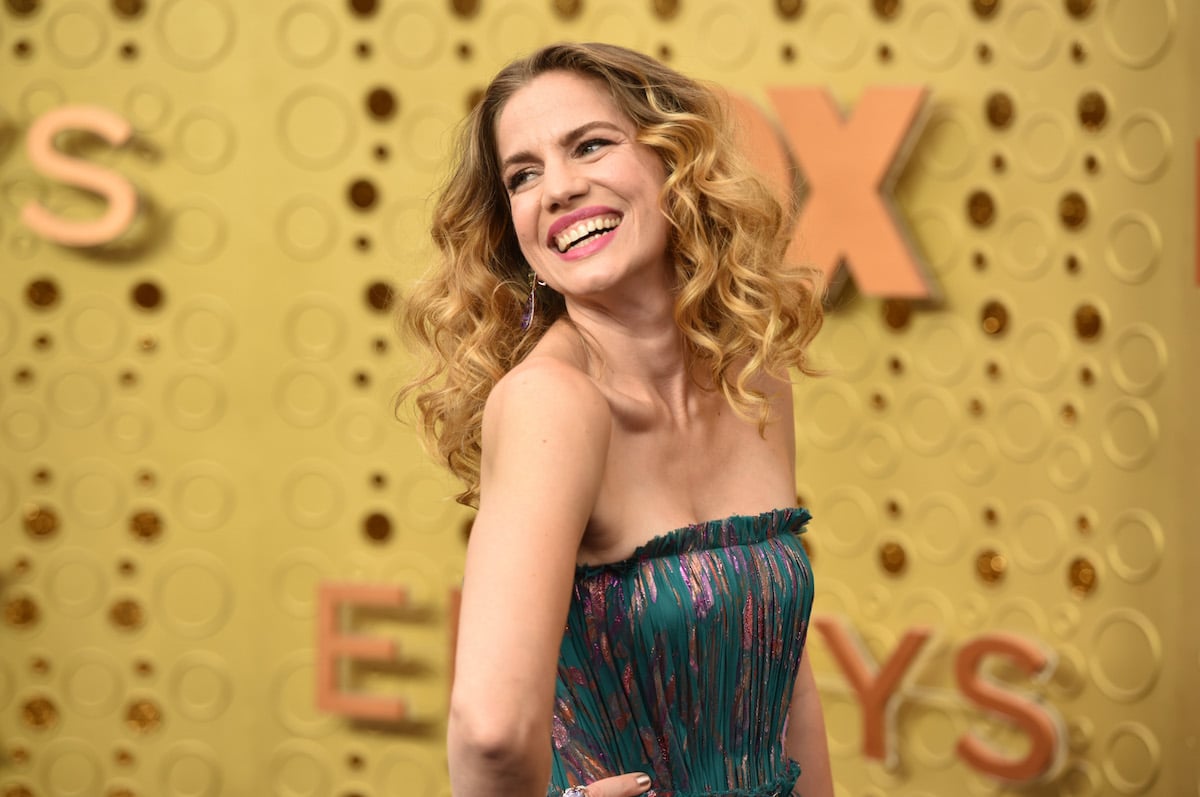 It's hard to imagine My Girl in today's movie scene. Starring Chlumsky and already-famous Macaulay Culkin, the quirky comedy balanced romance and the realities of death, complete with Wonder Years vibes and a tragic finale that cemented its fame. While she returned alongside Dan Aykroyd and Jamie Curtis in 1994 for a poorly received sequel, Chlumsky would bounce around Hollywood for the rest of the '90s before taking a break from acting.
According to ABC News, Chlumsky began attending the University of Chicago, intending to give up acting for good. Next, she worked as a fact-checker and briefly considered a government job — partly because she was a fan of The West Wing. But Chlumsky crept back into the acting world after nearly a decade away. Far from a glamorous career restart, Chlumsky enrolled in acting school and performed for free in small theaters while reigniting her passion.
After smaller roles, including a bit part on 30 Rock, Chlumsky turned the corner while co-starring alongside James Gandolfini in the 2009 film In the Loop, an acclaimed satire from Armando Iannucci (The Death of Stalin).
Satire proved to be a good fit for Chlumsky. She soon joined the cast of the Iannucci-created Veep. Playing the droll assistant of Selina Meyer (Julia Louis-Dreyfus), Chlumsky racked up six Emmy nominations for the role. Soon, she found the door open to a wave of new acting opportunities.
Anna Chlumsky co-stars in 'Inventing Anna'
The life experience Chlumsky brings to the set is clear when she discusses Inventing Anna. The recently released Netflix limited series follows con artist Anna Sorokin aka Anna Delvey as she scams wealthy New Yorkers. While Julia Garner plays Delvey, Chlumsky co-stars as the journalist and confidant who ended up with the inside scoop.
Chlumsky told Today what drew her to the material, admitting she hadn't heard of Delvey before casting. "Oh, it's a '15 minutes of fame' deal," she said, reflecting on the mistake people make when first looking at the main character. "And that's a flash in the pan and people forget about that immediately. The fact that a public figure like her has had such longevity—it is, I feel like a part of a, you know, a meta experience."
Setting aside the criminal aspect, the parallels to Chlumsky's own career are unmistakable. After bursting on the scene as a child, Chlumsky is more than a little familiar with the public spotlight. Celebrity Net Worth estimates her net worth at about $5 million. However, the number does little to tell the story of a talented actor reemerging into show business.  
Chlumsky juggles family life and a renewed acting career
Chlumsky's break from acting did more than just give her helpful real-life experience. While attending the University of Chicago, she met her future husband Shaun So. The Afghanistan veteran and entrepreneur had also worked in counterterrorism for the U.S. Army. According to a profile Chlumsky penned for Glamour, So's deployment to Afghanistan helped her face her fears of rejection and return to acting.
Shortly after So returned from service, in 2006, he proposed. The two wed in 2008 just as Chlumsky started to make headway in her old profession. According to Parade, the two have now been married for 14 years and have two daughters, Clara and Penelope.
After being so limited in the roles she was offered as a child actor, Chlumsky has covered the spectrum during her comeback. Outside of TV and film roles, the 41-year-old has also participated in several podcast series. She worked alongside John Cena (The Peacemaker) in 64th Man and Kristen Bell (Frozen, The Good Place) in Deadly Manners.
Chlumsky also recently finished shooting Whistler Camp, a feature about life in a gay-conversion camp. Whistler Camp is from first-time director John Logan, mostly known for writing blockbusters like Gladiator, The Aviator, and Skyfall. With production wrapped on Whistler Camp, you can expect to see Chlumsky back on the big screen later this year.