Irrfan Khan of 'Life of Pi,' 'Jurassic World' Dies – What Was His Net Worth?
Irrfan Khan was a successful Bollywood actor. Like a small handful of Bollywood's most prominent actors, he was able to find Hollywood roles. Sadly, he passed away on March 29, 2020, at the age of 53.
Khan had a fascinating career that spanned continents. This raises a question: What was his net worth at the time of his death?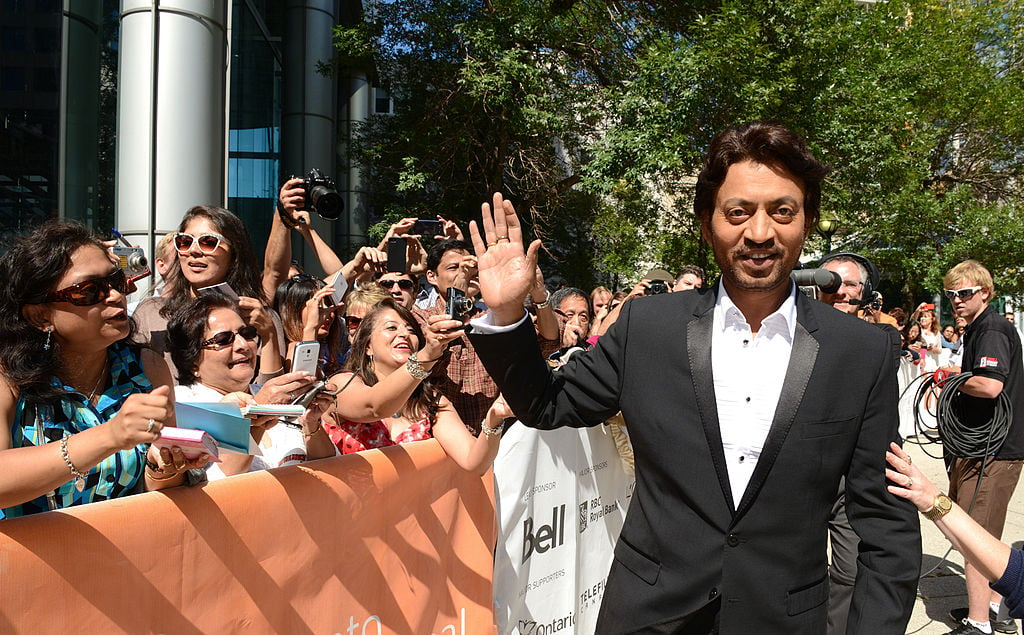 Irrfan Khan's early career
Khan was born in Jaipur, India, on Jan. 7, 1967. In 1984, he graduated from the National School of Drama. He then embarked on an acting career, often acting in television serials. Khan became a character actor on the silver screen. He got to play the lead role in Maqbool, a modernized adaptation of William Shakespeare's Macbeth set in India, among many other acclaimed Indian roles. His other Indian films include Salaam Bombay!, Banegi Apni Baat, and Jai Hanuman.
Since then, he made a transition to Hollywood. Khan portrayed a police officer in Slumdog Millionaire. The film did remarkably well at the international box office for a movie with no superheroes and special effects, raking in over $370 million. It's also one of the few films about India to gain lots of attention in the United States, garnering mixed reactions from the Indian diaspora. It ultimately won six Academy Awards, much to Khan's surprise. "I never knew it was going to be popular worldwide in such a big way, with the Oscars and all that."
Irrhan Khan becomes a regular in Hollywood movies
Khan also got to play the title character as an adult in Life of Pi, an acclaimed film based on the best-selling novel. Khan does not appear for most of the film's run time. However, Khan did play Pi in the film's frame story, which includes the film's denouement. Khan was arguably the driving force behind the most important scene in the film.
Khan eventually got to appear in a superhero movie. He played a minor role in The Amazing Spider-Man, the first film in the franchise to star Andrew Garfield. Khan also played a CEO in Jurassic World, adding to his catalog of blockbuster roles. He earned a net worth of $50 million.
What he thought of American movies vs. Indian movies
Having traversed the worlds of Hollywood and Bollywood, he decided he didn't like the term "Bollywood." He said Indian cinema is not designed as an imitation of Hollywood cinema. Furthermore, Khan said Indian cinema is much more spontaneous than American cinema and the two industries could learn from each other.
Khan opined "I always object to the word Bollywood," he once told The Guardian. "That industry has its own technique that… has nothing to do with aping Hollywood. It originates in Parsi theatre."
Khan added "Hollywood is too planned. India has no planning at all. It's more spontaneous and informal. India could be more formal and Hollywood more spontaneous."
Sadly, in 2018, Khan revealed he had a tumor. Khan passed away after being hospitalized for a colon infection. He leaves behind his wife and two children. Khan's many notable screen roles will cement his legacy in the years to come.