Is 'Addams Family Values' on Netflix? Here's How to Watch
Everyone knows and loves the Addams family, and few could forget the hit movie, Addams Family Values, featuring all of the infamous characters we've grown to adore. While a new reboot will hit Netflix in the future, is the old Addams Family movie available on the platform as well? Here's what we know.
When did 'Addams Family Values' come out?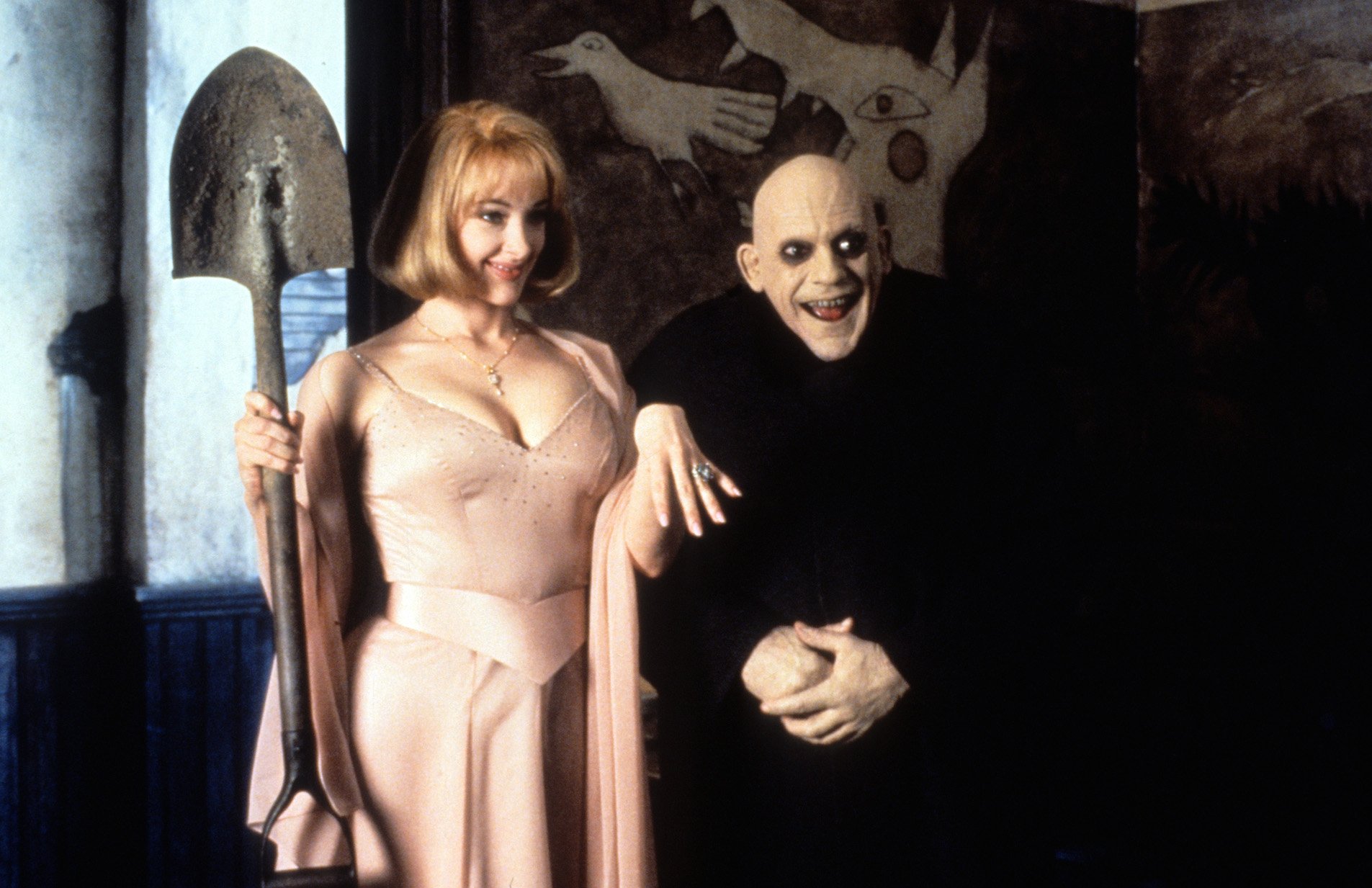 There have been multiple iterations of The Addams Family over the years, and the 1991 film brought the characters from the '60s TV show back into the spotlight. Then, the 1991 cast was brought back with Addams Family Values. Addams Family Values was released in 1993, and The Hollywood Reporter reminds us it came out just before Thanksgiving.
The 1993 film centered around Gomez Addams (played by Raul Julia) and Morticia Addams (played by Anjelica Huston) as they welcome a new baby boy into the family. Unfortunately, Wednesday Addams (played by Christina Ricci) and Pugsley Addams (played by Jimmy Workman) aren't pleased. The kids do their best to get rid of the baby, and dark, comedic antics ensue.
The Hollywood Reporter noted the film was a hit with critics and audiences, but it wasn't a box office success. It earned just $48.9 million, which is $140 million less than the original film in 1991. But it's forever remembered as an iconic slice of fun and mayhem for fans.
Is 'Addams Family Values' on Netflix?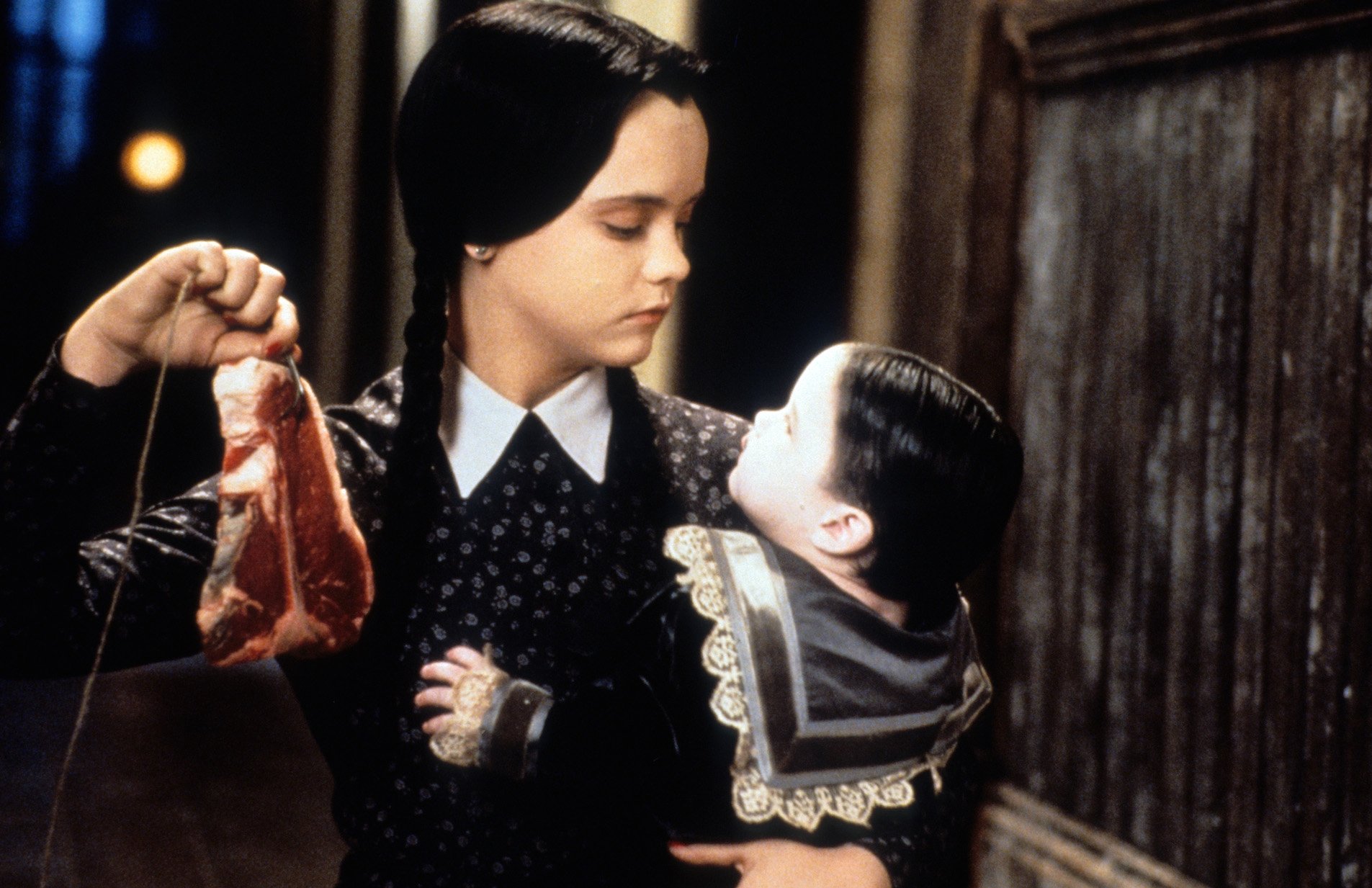 So, is the iconic film on Netflix? Unfortunately, fans will have to hope and wait to see if it will be added to the online screening roster, as it's not currently available as of February 2021. It was first added to Netflix back in November 2015, but it was later removed in August 2016, New on Netflix reports.
So, where can fans get their Addams Family Values fix? It looks like those with other streaming services are in luck. Decider notes the 1993 film is available to stream on Amazon Prime Video. It's also reportedly available for purchase in the iTunes store. Aside from those popular platforms, you can also find the movie on Vudu, YouTube Premium, Google Play, and Fandango Now. It also looks like the film is available to rent for as low as $2.99, and it's purchasable for $9.99.
Those who have Hulu are also in luck. While Values isn't available, the 1991 Addams Family film is there to stream with the STARZ add-on. Hulu also has the 2019 animated film available for streaming without any additional add-ons.
A new 'Addams Family' reboot headed by Tim Burton is slated for a Netflix release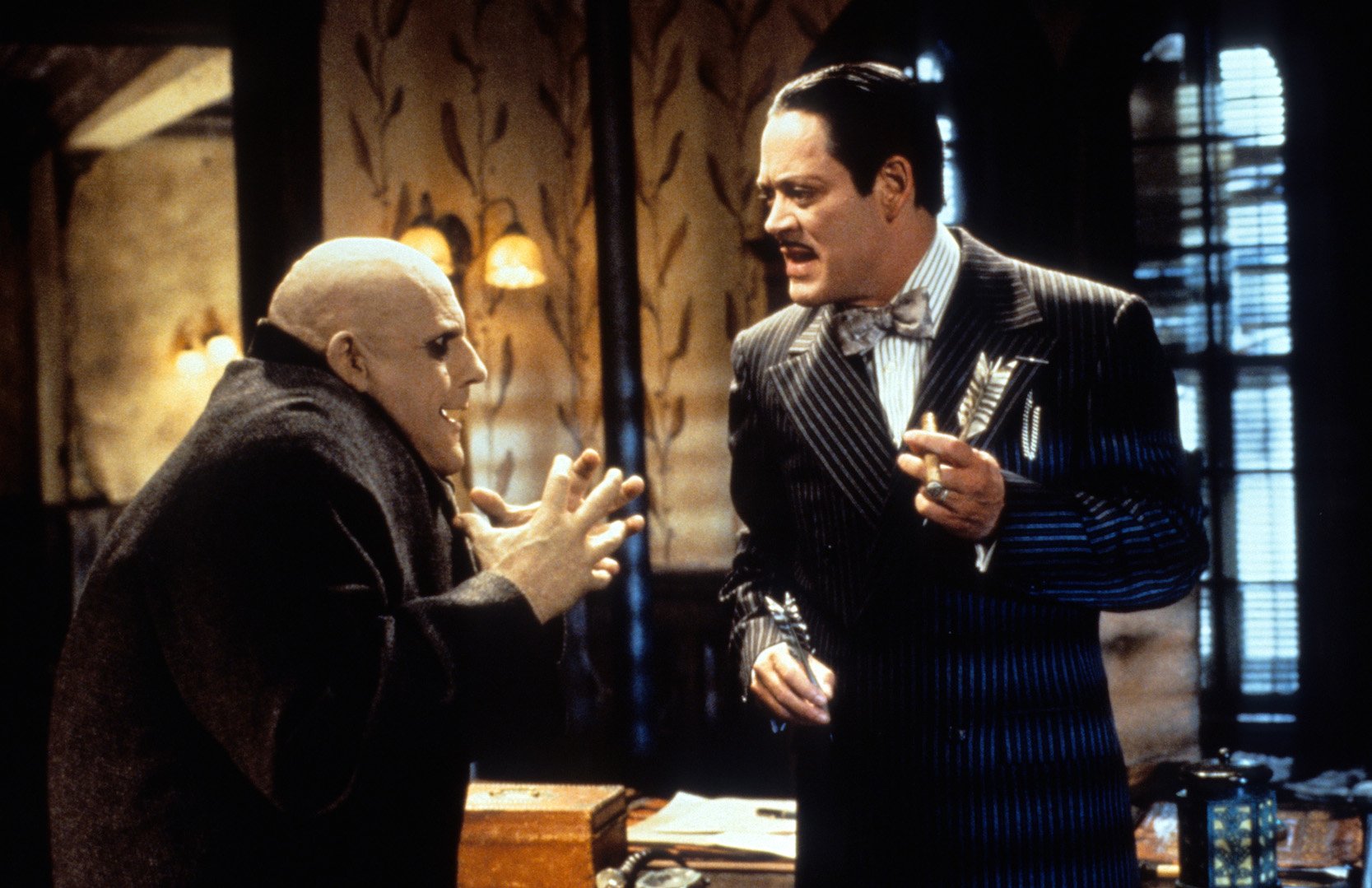 There's always the possibility Netflix will bring back the 1993 cult classic, especially in light of recent news. Buzz.ie reports Tim Burton is spearheading an Addams Family reboot said to be centered around Wednesday Addams. It looks like the project is still very much in the works, and very little is set in stone. But there are plenty of rumored casting choices, like Johnny Depp, a favorite of Burton's.
This series will also stand as Burton's first live-action TV series. It's rumored that he will be the executive director and producer of each episode. Alfred Gough and Miles Millar, the executive producers of Smallville, are said to be writing the show.
Additionally, it looks like this reboot will be headed to Netflix, so fans will be able to get their Addams Family fix soon enough.
Check out Showbiz Cheat Sheet on Facebook!