English singer Adele captured the attention of the world with her soaring voice and melancholy ballads. She rose to fame with songs like "Hello" and "Set Fire to the Rain," and stood out from the crowd due to her classic style and striking beauty.
Adele has managed to keep her private life well away from the spotlight, however, in light of her recent divorce from her longtime partner, many fans have discovered a renewed interest in the newly svelte singer's romantic inclinations.
Who was married to Adele?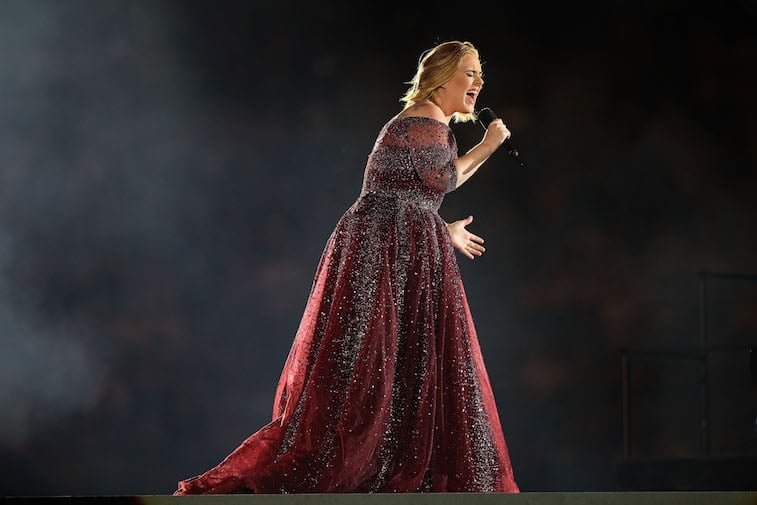 In early 2012, Adele confirmed that she was dating a businessman named Simon Konecki. Konecki is a relatively private presence who has had a hand in many different ventures and was previously married to a stylist named Clary Fisher.
Adele stated that she had no intention of talking about her relationship further and refused to provide many details about how she and Konecki first met or how their romance progressed.
In June 2012, Adele revealed that she was pregnant with Konecki's child. She gave birth in October of that same year. Adele has proven that she is determined to keep her child away from the prying eyes of the media and does not post photos of him.
For the next several years, Adele and Konecki maintained their relationship in private — however, in early 2017, after being spotted wearing wedding rings, Adele confirmed that she and Konecki had gotten married. Unfortunately, their wedded bliss didn't last, and in April 2019, they separated, with Adele filing for divorce that September.
True to form, Adele has not commented on the reasons for their split, leaving fans to speculate about where the seemingly happy relationship went wrong.
Is Adele dating Harry Styles?
Although Adele is reportedly about to make a huge comeback in the music world, she is also focused on having fun post-split. Recently, Adele was spotted frolicking on a beach with entertainer James Corden and fellow singer Harry Styles.
There have been some rumors that Adele and Styles are low-key dating, but neither of them has spoken out publicly regarding this interesting bit of gossip.
Styles and Adele were spotted together multiple times during their recent beach trip, but it seems that, instead of romance, they might be focused on a collaboration of a different sort. It is entirely possible that Styles and Adele are working on some sort of secret musical project. After all, Styles has gushed about Adele in the past, calling her "amazing."
With Adele's recent resurgence, she is likely very interested in working with other top artists in the industry.
Adele is living her best life
Even if Adele isn't dating Harry Styles, there is another music industry gentleman that Adele could be connected to. Jonathan Hay is an American publicist who has worked with a wide variety of popular musicians, including Whitney Houston and Ice Cube.
Hay is also a musician in his own right and has a deep fondness for jazz music. Rumors started up that Hay could be dating Adele when he gave an interview where he revealed that met the "love of his life" recently and that she has a heavy British accent.
Adele is certainly known for her accent, and although Hays didn't comment further about his romance, many have theorized that Hays and Adele could be conducting a low-key love affair.
No matter whom she may or may not be dating, it is clear that Adele is determined to live her life on her own terms and is not concerned with the media's idle speculation.