Is Adrien Brody Single? Everything To Know About His New Designer Girlfriend
Adrien Brody is a singular actor in the entertainment industry. He has received widespread acclaim from critics and fans and is a longtime collaborator with indie director Wes Anderson.
Brody is an actor who has been able to maintain his career trajectory, even though he has been in the business for over two decades, and he shows no signs of slowing down anytime soon. Still, Brody has been the subject of some controversy over the years and his personal life has often made headlines.
Recently, Brody unveiled a new love in his life, and fans can't stop talking about the new couple.
How did Adrien Brody become famous?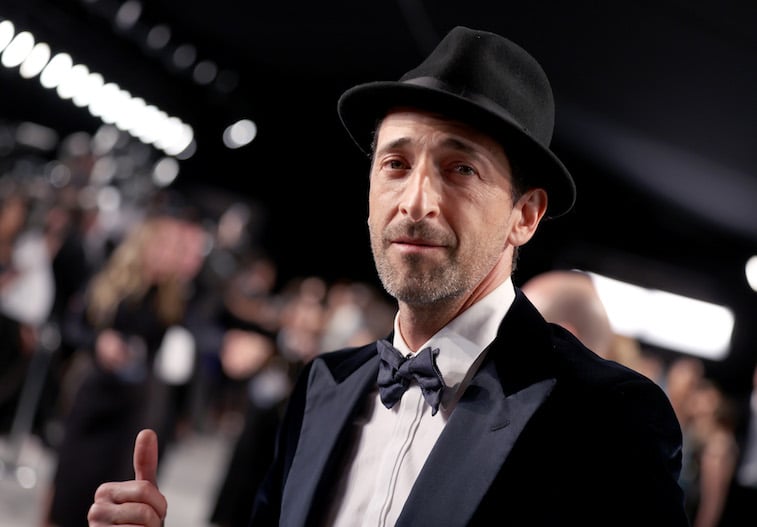 Adrien Brody was born in Queens, New York City, in 1973. As a child, he showed a strong affinity for artistic pursuits and even performed magic shows at children's birthday parties and other special events.
Brody's parents enrolled him in acting classes when he was a teenager and he began appearing in local stage productions as well as various small television projects.
A few of Brody's early film roles included parts in movies such as New York Stories, King of the Hill, Angels in the Outfield, Bullet, Solo, and Restaurant. He got his first big break when he appeared in 2002's The Pianist.
Brody completely committed to the role of a Polish-Jewish pianist during World War II, dropping a significant amount of weight and learning how to play the piano. He was rewarded for his hard work, and became the youngest actor ever to win the Academy Award for Best Actor.
The Pianist put Brody on Hollywood's radar in a big way and led to roles in films like The Village, King Kong, and The Darjeeling Limited. These days, Brody is considered to be one of Hollywood's best (and quirkiest) leading men.
Who has Adrien Brody dated?
As much as Adrien Brody's acting has earned acclaim, his personal life has been a subject of speculation. He has been seen with a succession of beautiful women over the years, beginning with Michelle Dupont, a personal assistant. They dated for several years, between 2003 to 2006. After his breakup from Dupont, Brody started dating model and actress Elsa Pataky.
Pataky and Brody were one of Hollywood's "it" couples for several years. Brody even purchased Pataky an extravagant New York home in 2007, for her birthday. Still, by 2009, Brody and Pataky had broken up. Pataky, as many fans know, moved on with up-and-coming young actor Chris Hemsworth, eventually marrying him and having several children.
Who is Adrien Brody dating now?
Over the past several years, Brody has dated a succession of starlets, but none of the relationships seemed to be anything serious. However, in recent days, rumors have begun to circulate that the Hollywood actor has hooked up with someone truly unexpected — Harvey Weinstein's ex-wife, fashion designer Georgina Chapman.
According to reports, Brody and Chapman first met in the fall of 2019 and things are looking serious between the two. 
Chapman has been through the wringer over the past several years, due to the fallout surrounding Harvey Weinstein's abuse scandals. After divorcing Weinstein, Chapman has been lying low, working on her fashion line and parenting her two young children.
Still, reports claim that Chapman has found solace with Brody and that the two are having a great time, socializing with friends and spending lots of quality time together.
Whether or not their relationship continues to blossom remains to be seen, but for now, the unlikely pair is going strong.