Is Amazon's 'The Boys' Based on a Comic Book Series?
Amazon's The Boys takes the superhero production and eschews its norms (with gory enthusiasm). The show subverts the good vs. evil trope inherent to the genre via a capitalistic lens, lending way to sadistic, morally ambiguous, and downright stomach-flipping violence.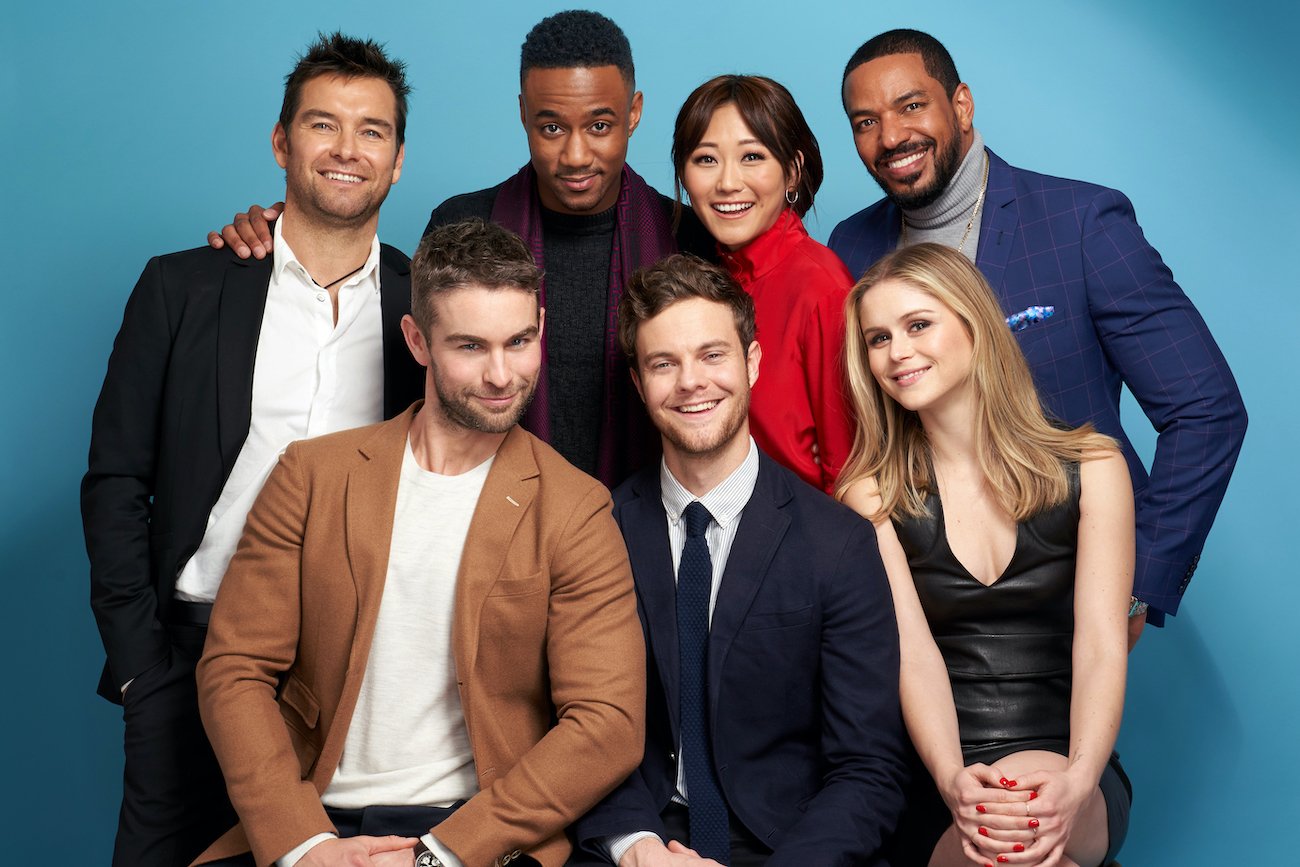 What would happen if a major company owned superheroes — owned their image, controlled their actions, made excuses for their poor behavior? Simply put: they wouldn't be the Avengers. They would be property, with varying opinions toward wealth and society. Season 2 of The Boys recently premiered, making the first three episodes of the Amazon original's second outing available for viewing. Yet, this Amazon series is not a screenwriters' original concept; it's based on a comic book series by the same name. 
RELATED: 'The Boys': Who Is Stormfront Actress Aya Cash?
All about 'The Boys' comic books 
The Boys is a comic book series by Garth Ennis and Darick Robertson. Just like the TV show, the series follows a group of vigilantes who aim to expose and take down superheroes who abuse their so-called gifts. Ennis is well known for The Vertigo series The Preacher, as well as for his collaborations on The Darkness and Hitman. Robertson is an American artist best recognized for his comic book illustrations. Aside from The Boys, he has worked on Justice League, Wolverine, and more.
RELATED: 'The Boys': How Giancarlo Esposito Accidentally Landed the Role of Series Villain Stan Edgar
The comic book series was originally published by Wildstorm (DC Comics) before transitioning to Dynamite Entertainment. The Boys comics are set between 2006 and 2008 in a world filled with superheroes. Unfortunately, most of the heroes are a bit corrupt — more focused on their image, status, and income than on saving the world. There are a few good ones in the bunch, aiming to dismantle the crooked. And, there are a few attempting to live in the middle. 
There are 72 issues of The Boys comic books. Meaning, the show will likely pull from various issues at different points in time, failing to ever account for all narratives that take place in the comics.
When and why to watch 'The Boys'
Comic book fans will need to tune in regularly to see how the show continues to break away from and match the source material. New episodes will release Friday each week, hooking viewers in a rather old-school fashion.
The Boys is a must-watch for those who love the superhero genre but could use a little more realism in their viewing experience. The Boys is quite timely — it's quite relevant to the chaotic lack of balance society currently faces — and, for that reason alone, it's worth tuning into the Amazon original (and picking up the comics for a quick read).