Amber Heard is a popular actress who has made a name for herself by acting in films such as The Rum Diary, Aquaman, and Drive Angry. In spite of her impressive credentials, Heard has made more headlines for her relationship drama than for her acting.
Following a highly volatile relationship with actor Johnny Depp, Heard moved on with a string of film industry and businessman — and a recent report claims that she is hooking up with an acclaimed cinematographer. 
Amber Heard's marriage to Johnny Depp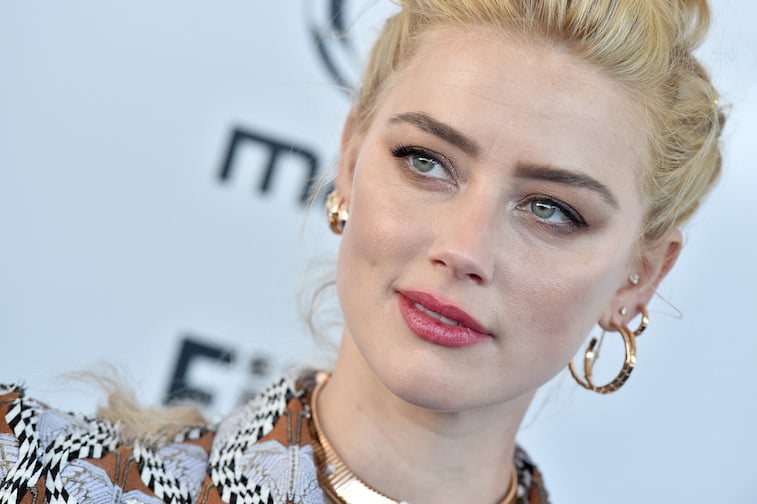 Amber Heard was born in Austin, Texas, in 1986. The early years of her career were spent modeling before she eventually moved to Los Angeles to pursue an acting career. Throughout the early 2000s, Heard appeared in a variety of films as well as some music videos and television shows.
She started receiving acclaim in 2008, after roles in Pineapple Express and Never Back Down. Never afraid to define her own path, Heard announced her bisexuality in 2010, revealing that she is attracted to both men and women. 
In 2011, Heard met iconic Hollywood actor Johnny Depp when they were cast in the film The Rum Diary. Heard and Depp began a romance and got married in 2015.
Their marriage lasted little more than a year before the two split, with Heard claiming that Depp had been emotionally and physically abusive to her throughout their entire relationship.
Depp contested her allegations and the two have been going back and forth in court almost consistently in the years since.
Their divorce has been nearly as controversial as their marriage, with many fans taking sides in the Depp-Heard legal battle.
Who did Amber Heard date after splitting from Johnny Depp?
Following her split from Johnny Depp, Amber Heard moved on with businessman Elon Musk. The two dated for almost two full years, frequently breaking up and getting back together again, before ultimately calling it quits in 2018.
After kiboshing her romance with Musk, Heard dated Heidi Klum's ex, Vito Schnabel. Schnabel and Heard only dated for a few months before breaking up in early 2019.
Since breaking up with Schnabel, Heard has kept her romantic life mostly out of the headlines, despite being briefly linked to the director Andy Muschietti.
Neither one of them ever confirmed their relationship to the media and many fans were left wondering if the affair was pure speculation. Still, there have been some recent rumors that claim Heard is finally back in the dating game – and this time, with someone who might share Heard's artistic sensibilities. 
Who is Amber Heard dating now?
Recently, it was reported that Amber Heard has started dating cinematographer Bianca Butti. The source for the report claims that Heard isn't afraid of showing lots of PDA with her artistic friend and has been spotted kissing and holding hands with Butti.
Adding fuel to the fire is the fact that Heard and Butti have been showing up to events together, including the 2020 Women's Day March in mid-January. They have also been photographed showing PDA over the past several months, with the source claiming that Heard and Butti started their relationship as friends and allowed it to gradually grow into romance.
Whether or not Heard is finally ready to commit after being burned in so many relationships remains to be seen. It seems as though, for now, the Aquaman actress has found happiness and isn't in any hurry to allow the media to pressure her into speaking out about it.