Is an Ariana Grande Sweetener World Tour Movie Coming to Netflix?
Ariana Grande just teased something very exciting. On Tuesday, Dec. 8, the singer tweeted photos from her Sweetener/Thank U, Next 2019 world tour and tagged Netflix, prompting fans to wonder if a Sweetener World Tour movie is coming to the streaming service.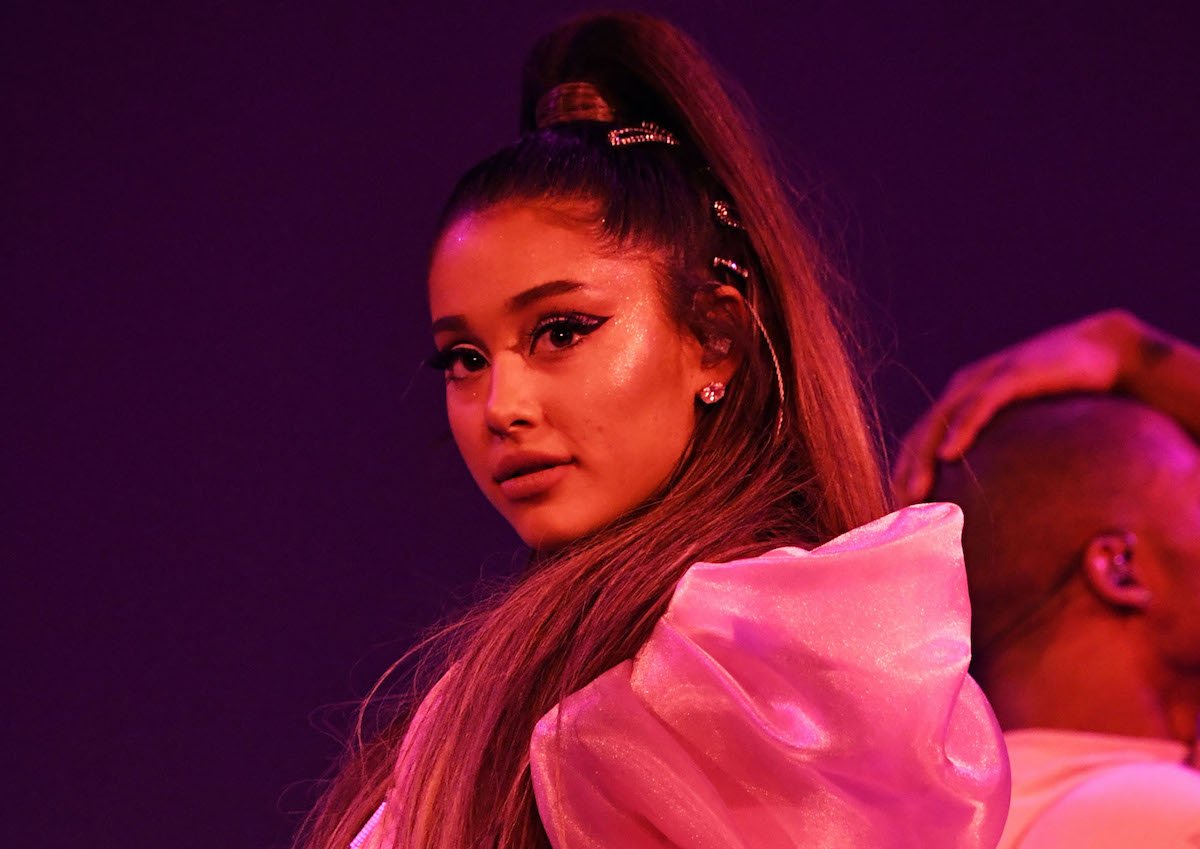 Ariana Grande released a Sweetener World Tour live album in 2019
Grande shared the photos without any captions on Twitter and Instagram on Dec. 8. The black-and-white photos were of Grande performing during her concerts, as well as the ginormous moon she had created for the set. She tagged Netflix in both a follow-up tweet and in the Instagram photos.
Netflix's Twitter account replied to the "positions" singer's tweet saying, "excuse me, i love you," referencing one of the lines from her song "R.E.M."
The musician released a Sweetener/Thank U, Next World Tour live album, k bye for now (swt live) on Dec. 23, 2019, so it's possible she could be dropping the concert film on Netflix on Dec. 23, 2020, as another holiday treat for her loyal fans.
RELATED: Ariana Grande's 'Positions' Now Holds a Record Previously Held by Miley Cyrus
Arianators are freaking out over Ariana Grande's possible Netflix movie
Just this small tease was enough to shake Grande's entire fandom. After the 27-year-old shared the teaser photos, the Arianators freaked out in response.
"SWEETENER TOUR MOVIE IS COMING EVERYONE MOVED," one fan tweeted.
"THIS IS THE MOMENT I'VE BEEN WAITING FOR HOLY SH!T," wrote another.
"Almost 1 year since tour ended," one fan pointed out.
Joked one fan, "SWT MOVIE isn't just a movie, it's a cultural reset, a reason to breathe, and an escape from this cruel world. It's an art, the first gift you open on christmas, a hug from a loved one. It's everything you've ever wanted, everything you've ever need."
RELATED: Ariana Grande Joins These Pop Stars Who Released 3 Studio Albums in 3 Years
Taylor Swift and Beyoncé have also released concert movies on Netflix
Should the Grammy winner release a Sweetener concert on Netflix, it will mark her first concert film for the streaming service. Her previous Nickelodeon shows—Sam & Cat and Victorious—are both on Netflix.
She would also be following in the footsteps of her fellow musicians Taylor Swift and Beyoncé, who have both debuted concerts on Netflix. Swift's Reputation World Tour hit the streaming platform on Dec. 13, 2018 (which was also her 29th birthday). She most recently debuted Folklore: The Long Pond Studio Sessions on Disney+ on Nov. 25.
Beyoncé dropped her Homecoming documentary, which featured her entire infamous Coachella 2018 performance, on April 17, 2019. On July 31, 2020, she released BLACK IS KING on Disney+.
Along with the Homecoming film was the live album of the same name. Swift also released a Folklore: The Long Pond Studio Sessions live album on music streaming platforms following her film's release.
A Sweetener World Tour movie would be a welcome gift during the concert drought the coronavirus (COVID-19) pandemic has caused. Keep your eyes peeled for a possible trailer from Grande and Netflix.