Marvel has jump-started careers and introduced fans to some of the most talented stars in Hollywood. Anthony Mackie is one of them. Alongside big names like Chris Evans, Scarlett Johansson, and Chris Hemsworth, the Avengers actor has remained in pristine shape. So, how does he maintain the superhero body type for the Marvel Cinematic Universe? 
Many fans think it's because Mackie is on a vegan diet. But he revealed what his diet is really like and which foods top his list of favorites.
Anthony Mackie's career and background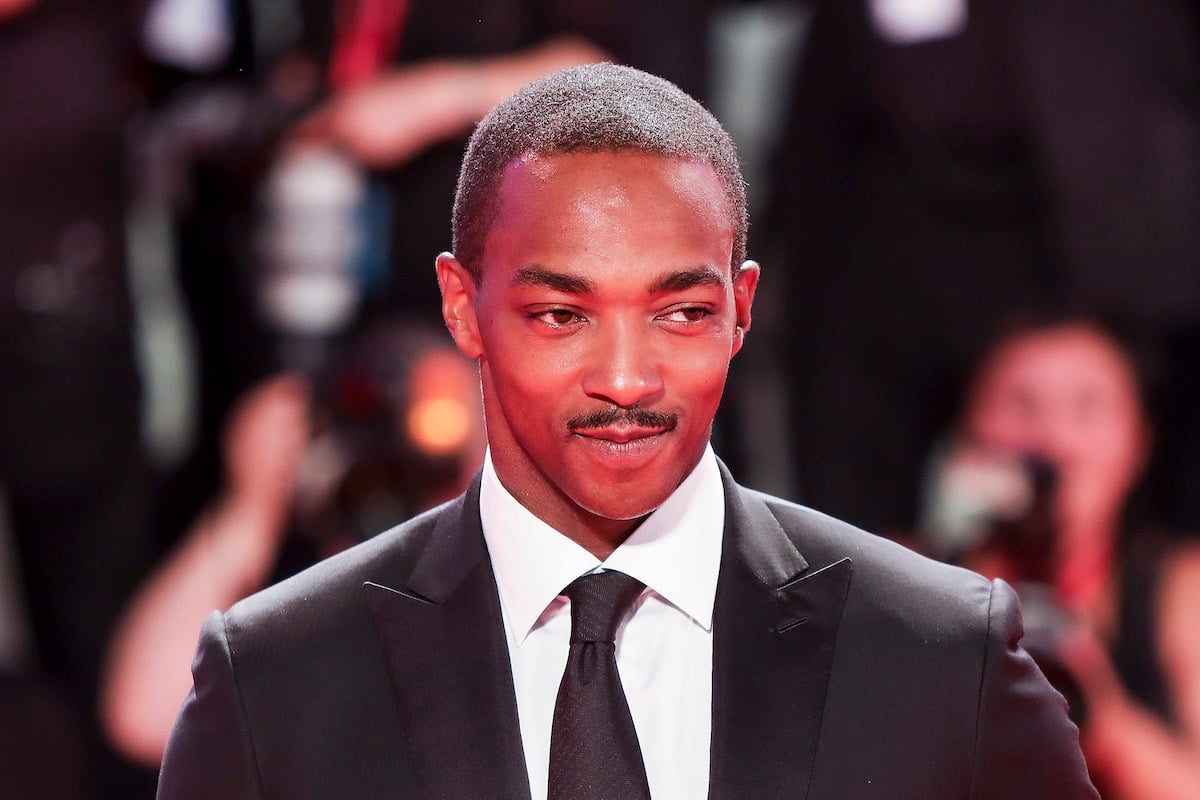 There isn't a Marvel Cinematic Universe fan who doesn't know Mackie as the Falcon/Sam Wilson. But being a superhero wasn't his first taste of fame. 
In fact, the Hollywood star made his movie debut in 2002 as Papa Doc in 8 Mile. Since then, he has appeared in more than 65 movies and TV shows. His most popular roles (aside from the Falcon) include Sergeant JT Sanborn in The Hurt Locker, Harry Mitchell in The Adjustment Bureau, and King in The Hate U Give. 
And thanks to his incredible talent, Mackie has received a number of awards and nominations during his career.
Most notable are Best Ensemble and Best Supporting Actor for the African-American Film Critics Association (AAFCA), Best Actor and Best Supporting Actor for the Black Reel Awards, and Artistic Achievement for Chicago International Film Festival.
He was vegan for a short while
In an interview with Wired, Mackie was asked if he was vegan. The MCU star admitted he tried it but couldn't keep going with that lifestyle.
"No. I was vegan, and it was the most depressing experience of my life," the Avengers: Endgame star admitted. "You can't live in New Orleans and be vegan. Why do you not eat fish?"
This comes as no surprise because the New Orleans native has said he enjoys fishing. He's also said to have caught fish between takes while filming Infinity War and Endgame. He ate his catches and even fed the cast. 
Anthony Mackie's diet and his favorite foods
Mackie is known for his love of New Orleans food, including the popular Mardi Gras dessert, king cake. He prefers the treat in all its unhealthy glory as opposed to its gluten-free counterpart. In a similar sense, the New Orleans native also loves eating the fish he catches.
As for his daily diet, Men's Health reported the actor's "breakfast includes a cup of steel-cut oats, sometimes with berries, always with six scrambled eggs, and occasional sautéed onions. [His lunches typically include] 2-3 grilled chicken cutlets, vegetables with hummus, and a salad. [His dinners include] fish, chicken, bison, buffalo, and Mackie's 'favorite meat on Earth,' lamb — served with brown rice or sautéed veggies and quinoa."
So it's no surprise Anthony Mackie didn't make it as a vegan for long. His diet mostly consists of foods that aren't vegan-friendly, and his favorite foods wouldn't make the cut either. As Mackie says, how do you live in New Orleans and not eat fish?