Is Aziz Ansari in 'Master of None' Season 3?
'Master of None' Season 3 shifts the focus from Aziz Ansari's character, Dev, to Lena Waithe's Denise. Find out if Dev still appeared in the new season of the show.
Aziz Ansari created the Netflix original series Master of None with Alan Yang. For two seasons, Ansari also played Dev, an Indian-American actor struggling to make it. Master of None Season 3 takes a slightly different approach. The third season is about Dev's friend Denise, played by Lena Waithe who is also a writer on the show. So is Dev completely out of the show? 
[Spoiler alert: This article contains mild spoilers for Master of None Season 3 casting.]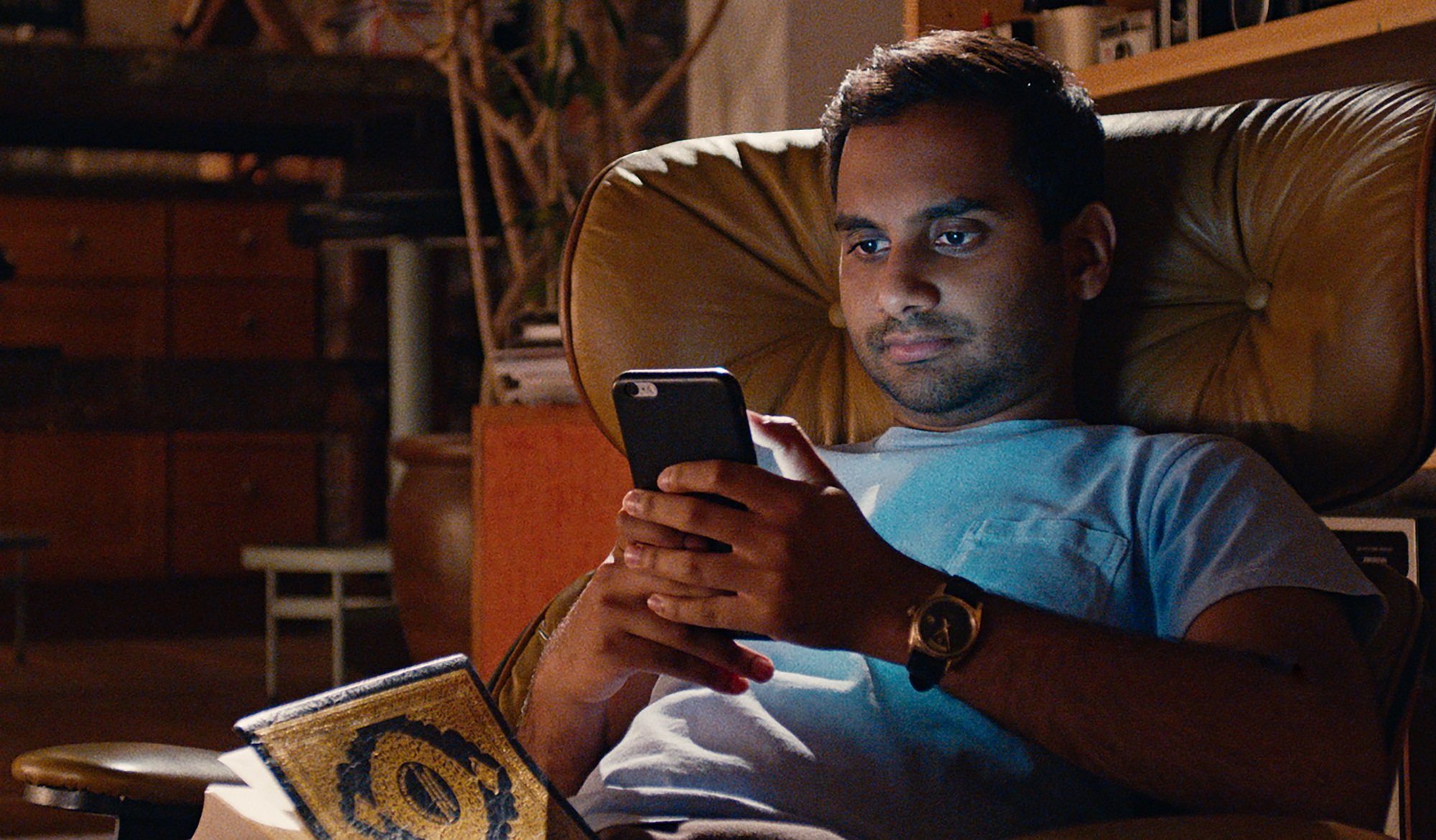 Showbiz Cheat Sheet saw some early screeners of Master of None Season 3. Here's how the new season handles Ansari's character. Master of None Season 3 premieres May 23 on Netflix. 
Aziz Ansari takes a backseat in 'Master of None' Season 3 
Master of None Season 3 focuses on Denise and Alicia's (Naomie Ackie) relationship. They are living together outside of the city, and they have a roller coaster of a storyline to deal with this season. However, they are still friends with Dev. 
You'll see Dev in the season premiere. A lot has changed since season 2, when Dev went to Italy to be with Francesca (Alessandra Mastronardi). Dev came back from Italy with a broken heart, but he has a new girlfriend now. Remember, Dev also learned that his friend and cohost Jeff (Bobby Cannavale) had sexual harassment allegations against him, thus ending their show together, Best Food Friends.
Where is Dev in 'Master of None' Season 3?
Well, without spoiling too much, the coronavirus (COVID-19) pandemic has forced Dev to adapt to a new way of living. His parents are still in the picture, though they don't appear yet. He still has a job in the entertainment industry, but it's not where he wants to be and it's certainly not performing.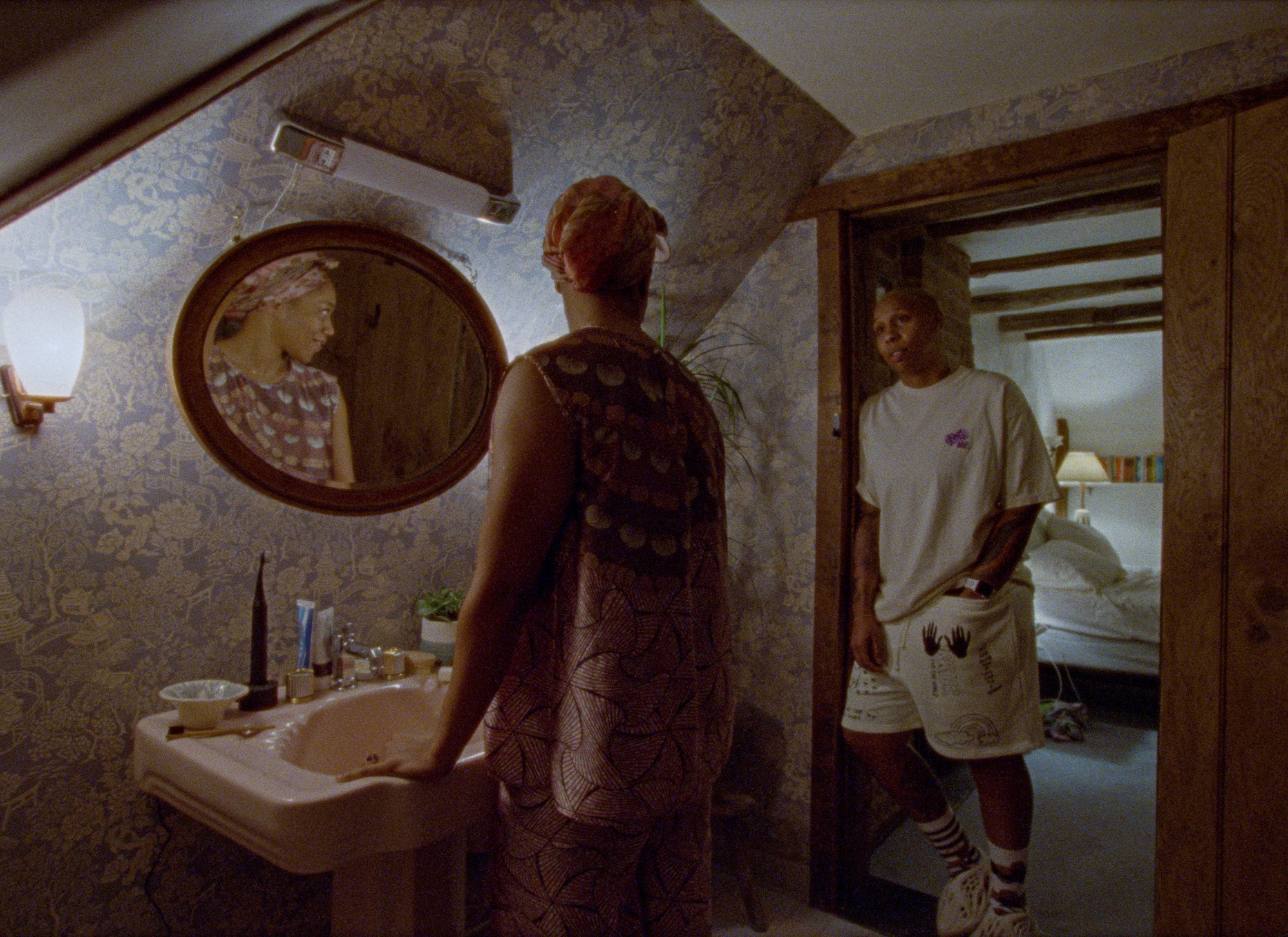 Denise has a has a nice heart to heart with Dev in the first episode of Master of None Season 3. They reminisce about the good old days in New York and she encourages him with some inspiring advice. Dev is just a subplot, though. It is a satisfying one for fans of his character, but he is there as sort of a landmark to put perspective on Denise's story. 
Aziz Ansari passes the baton to Lena Waithe 
Master of None already gave Waithe a platform to show what she can do. She played Denise in the first two seasons and wrote the Emmy winning "Thanksgiving" episode. Since Master of None, Waithe created series The Chi, Twenties and Boomerang plus the movie Queen & Slim.
Master of None Season 3 really shows Ansari passing the baton to Waithe. Dev shows up, first in a vulnerable position and later to reciprocate as a supportive friend. Shifting the focus is truly Master of None taking the show to the next level.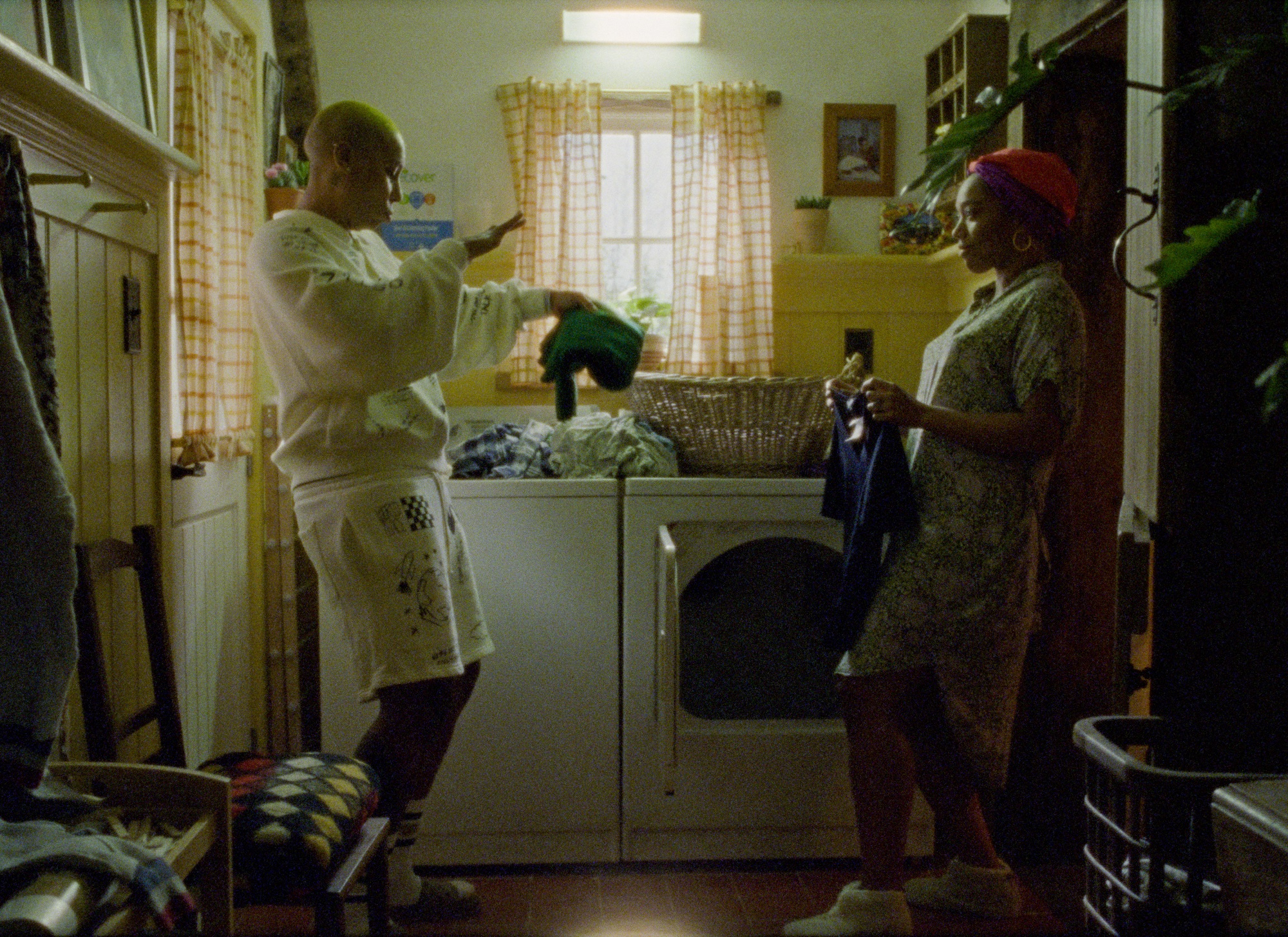 Master of None was already a landmark show for representation, not only giving Ansari a romantic leading role, but also roles for his parents and Waithe. Now, the focus of the series is a Black same-sex couple, which is still necessary representation and it's still set in the diverse world of Master of None. Again, Dev still shows up and they introduce new friends this season. 
Ansari still directed and co-wrote Master of None Season 3 episodes. His voice is still all over the show, but it only grows for letting Waithe take the focus. So, short answer, yes, Ansari is still in Master of None Season 3. Long answer: but he's in it less and it's different.