Is 'Below Deck' Casting for Another New Show?
The Below Deck franchise seems to be ready to add another new series as casting agents have put out a call for a new show.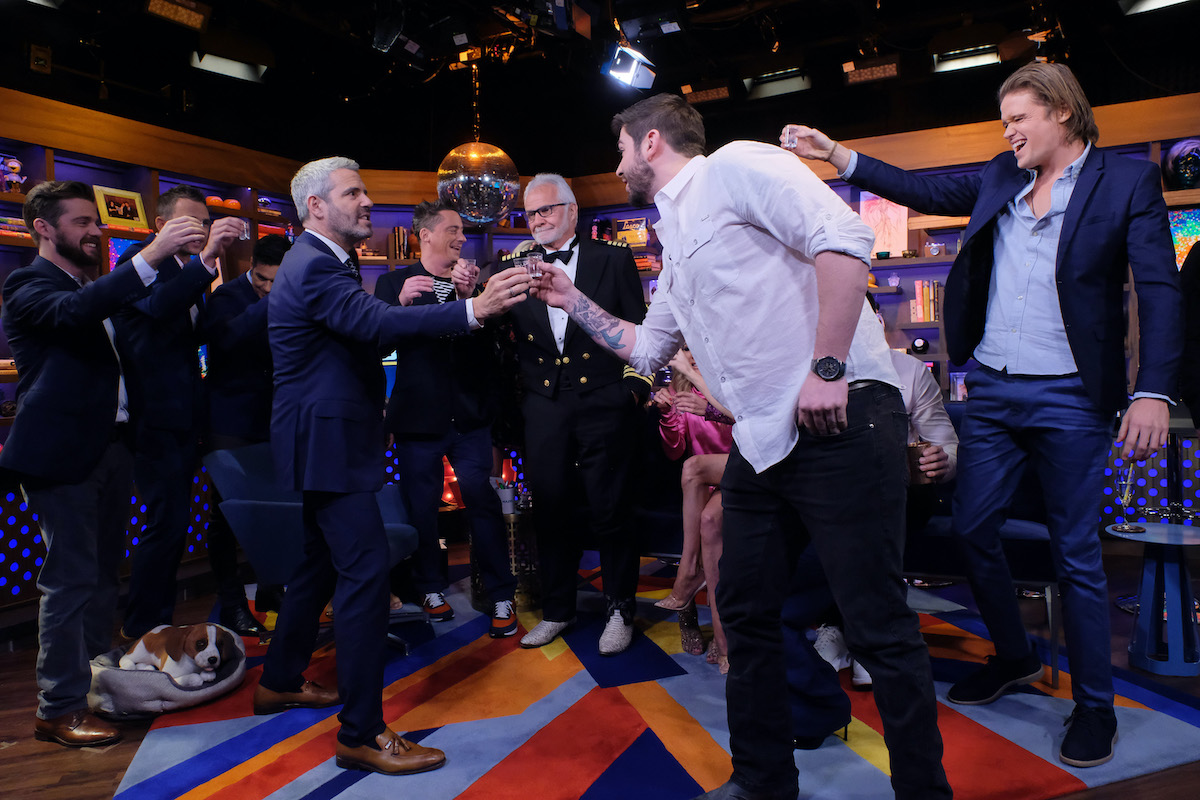 Although Below Deck recently added Below Deck Sailing Yacht, the new series doesn't appear to be just another show at sea. Instead, the casting call is looking to staff up a "crew house" with yachties who are in-between charter. The casting call doesn't end with just experienced yachties. Agents also want those green, "rookies" who are looking to break into the industry.
"Aspiring Yachties, Crew House Staff, Behind-the-Scenes Gurus & Experts in the Hospitality Business for a new TV series that will give viewers a behind the scenes look at the luxury world of yachting," according to Kristen Webley Casting. The casting agent included an email and asked applicants to include their resume and five photos.
A 'Below Deck' series on land?
In addition to crew members for the house, the series also calls for a "crew house parent." The role needs a seasoned yachtie ready to show newbies the ropes.
The description was in search of a veteran yachtie looking to transition from the sea to land or someone currently working in a crew house.
RELATED: 'Below Deck Med': Chef Ben Never Planned to Be a Yacht Chef
The new series comes on the heels of a few veteran cast member departures. Both long-term chief stews from the franchise have left. Kate Chastain from Below Deck announced she was officially retiring last season. She has continued to make appearances on Bravo and hinted she has a new show in the works.
Also, Hannah Ferrier from Below Deck Mediterranean shared she won't return either. Ferrier is pregnant with her first child and she is due in October. Ferrier recently announced she is starting a podcast. She's also launched a company with former stew Anastasia Surmava to help aspiring yachties break into the business.
Two chefs have likely walked away from the series too. Chef Adam Glick from Below Deck Med made it clear he was finished with yachting after Below Deck Sailing Yacht. Plus, chef Ben Robinson from Below Deck and Below Deck Med has been open about the toll the industry takes on chefs.
The franchise is on fire
The Below Deck franchise has experienced a significant ratings jump over the past few years. As one of the highest-rated series on Bravo, production company 51 Minds introduced Below Deck Sailing Yacht in 2020. The new series received mixed fan reviews and is reportedly shooting a second season.
The last season of Below Deck Med was named one of the best series on television in 2019. Plus Below Deck season 6 was nominated for an Emmy award.
RELATED: 'Below Deck Med': Colin Macy-O'Toole Reveals Why 'Below Deck' Is One of Bravo's Highest-Rated Series
Current ratings point to an engaged audience, averaging between 1.5 to 1.7 million viewers per episode. "S05E11 – 1.732 million viewers (0.57 18-49 demo)," Bravo Ratings tweeted after the latest episode. Below Deck Med cast members who appear on Watch What Happens Live with Andy Cohen also drive ratings. Bosun Malia White and stew Christine "Bugsy" Drake's appearance gave WWHL a ratings shot in the arm.