Is 'Below Deck' Charter Guest Charley Walters Heading to 'Below Deck Med' Next?
Has charter guest Charley Walters turned his attention from Below Deck to Below Deck Mediterranean? Walters has appeared on Below Deck three times and toyed with the idea of moving to the Mediterranean series of the show.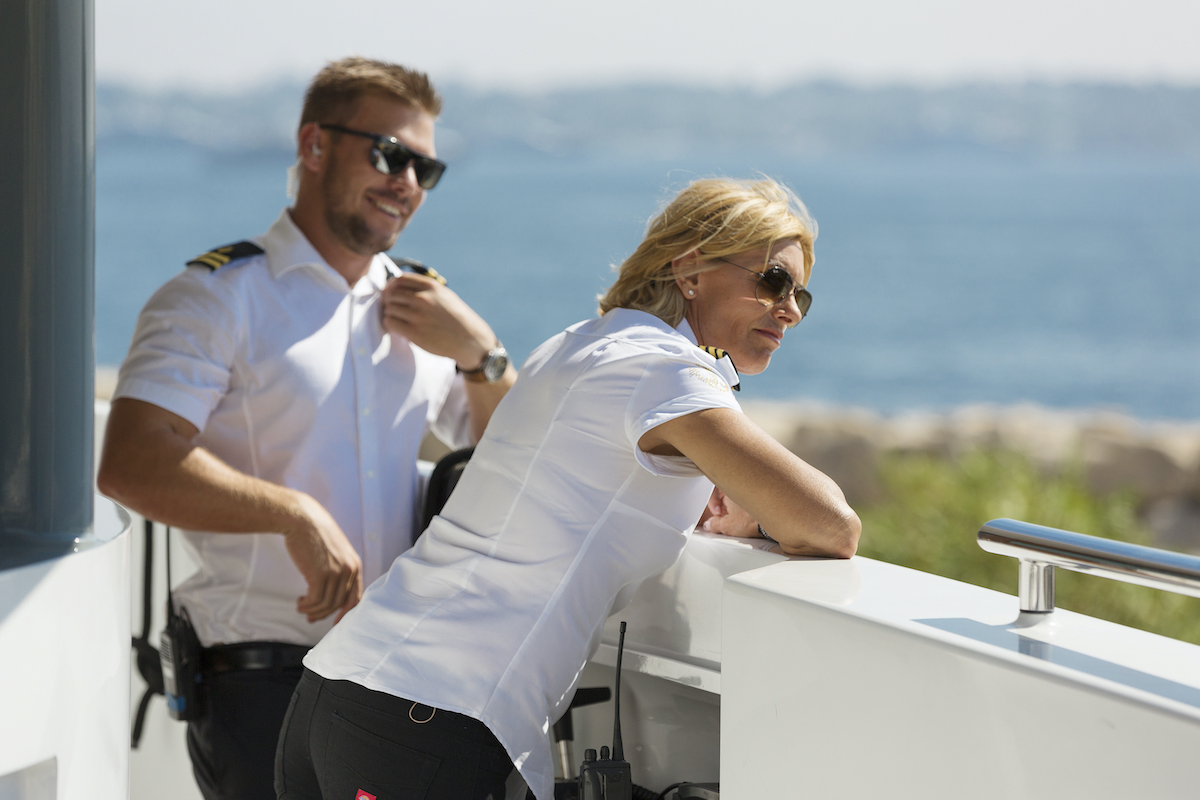 Walters tweeted the notion to Captain Lee Rosbach. "Thanks for being such a stand-up guy Charley," Rosbach tweeted. "Always welcome on a yacht I command."
Walters replied, "Be careful what you wish for… and aren't you ready to sic' me on @CaptSandyYawn ? I think the boat might sink… i don't think she's ready for this Jelly."
But Yawn, who has had her fair share of difficult charter guests, reminded Walters she could more than handle him. "Sorry Charley, I Don't Sink Ships!" she tweeted along with a screenshot of Walters' exchange with Rosbach.
Crossover guests aren't common
Most repeat guests typically stick to one series within the franchise. For instance, Yawn had her hands full on more than one occasion when Michelle and Johnny Damon set sail. Other repeat Below Deck guests include the Jasuwan family (Master Pearson), plus Helen Hoey and Richard Fiore returned. Last time they brought their friend Brandy who was overserved on more than one occasion.
While most repeat guests stick to one series, Yawn's friend Dr. Frank Martinis appeared on both Below Deck Med and Below Deck Sailing Yacht Season 1. Martinis was with the group of "Long Island bros" on board, who got too handsy with second stew Madison Stalker.
RELATED: 'Below Deck Sailing Yacht' Viewers Will Recognize This Guest
Martinis wasn't the only crossover on Below Deck Sailing Yacht. Chef Adam Glick was the crossover cast member between Below Deck Med and the new series.
Captain Sandy is the perfect captain for demanding guests
Yawn was criticized for micromanaging her crew during season 5, but her hands-on approach may be just what Walters needs. He ended up in the galley kitchen and behind the bar when service wasn't coming fast enough. Walters also requested that a crew member wear a Speedo on the current season and season 6.
Crazy requests and over the top parties have been part of Yawn's game throughout her time on the series. Yawn demanded top-level service at all times from her stews, plus it wasn't beneath her to be in the kitchen washing dishes, serving food, or helping the deck team. She also made it clear she loves a theme and grande decor. She took issue with chief stew Hannah Ferrier's casual approach to her tables but marveled when Christine "Bugsy" Drake took over and made every table a party.
RELATED: 'Below Deck Med': How Does Captain Sandy Handle Difficult Charter Guests?
Yawn is also more than prepared to deal with guests who get too rowdy or break the law. "I've had insubordinate guests that are insubordinate with the law, just awful to the crew," she told People TV.
She added that she's ready for any challenge, including officiating a wedding. "I have not [officiated a wedding], but I'd love to," she said. "I've been asked many times but no one has ever followed through. How would I handle it? As a captain, you just roll with it because just like in most industries, you do what the client wants you to do unless it's dangerous."