Is 'Below Deck' Real or Fake?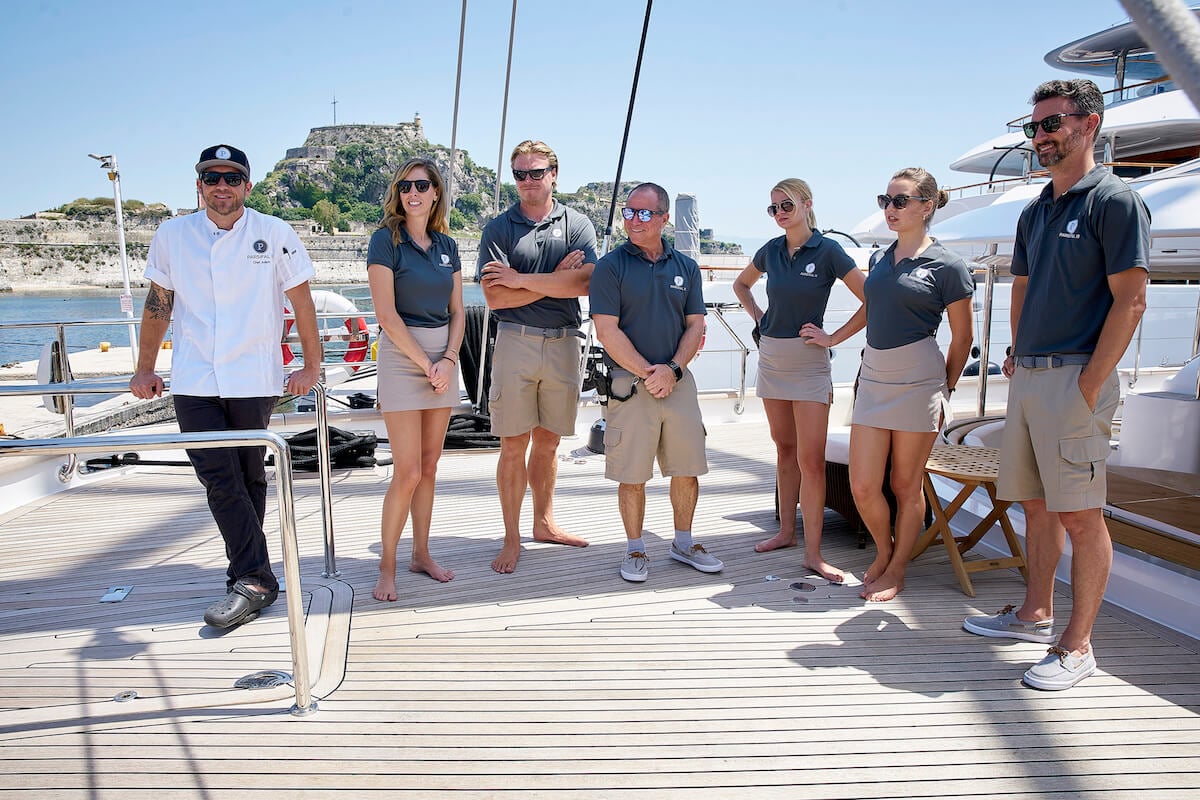 Below Deck takes viewers to exotic destinations, aboard a luxury superyacht, not to mention the uber-attractive crew members.  And while the show features an actual charter season in various locations and the crew members must be certified, is it totally realistic?
Would the average (totally rich) Joe board a superyacht and see Raquel "Rocky" Dakota do a swan dive post-tantrum? Or enjoy a Tahitian dinner for 10? Maybe? Maybe not. And while Below Deck provides a solid hour of entertainment, don't think if you drop $300,000 a week for a superyacht vacation it will turn out like what you see on Below Deck.
The crew must have safety credentials
No production company in their right mind would film a series at sea with a crew that doesn't have the right safety certifications. That includes taking a two-week first aid and firefighting course. "Each of the crew members has to have an STCW, which is a standard set by the maritime industry for watch-keeping and just being on board—it's basic first aid, firefighting," Captain Lee Rosbach told Reality Blurred. "It's a two-week course and a certification they have to have before they're allowed to work on yachts."
Some staff members are clearly yacht trained. But others are probably hired to boost the drama. Which means if they bring too much drama (which they often do), Rosbach can give them the dreaded plane ticket home. "I can't speak directly to if anybody gets fired or something to that effect, but I can tell you that I do have that authority, yes," he said.
Also, the captain, first officer, and first engineer are the team who are actually in charge. They are the ones who make sure the excursion goes off safely.
But the guests aren't paying top dollar
The average cost to rent a superyacht is anywhere from $140,000 to $300,000 a week. But here's the gag. Agree to be on Below Deck, and you too can vacation like a rock star for only $11,000 per person. This includes roundtrip airfare, two nights at a 5-star hotel, plus three days on a superyacht. Normally a trip like this would set you back about $207,000 for a week. Plus, all the booze, food, and fun is included.
Of course, that great deal comes with the agreement that you can be filmed. The crew often talks smack about crazy guests behind their back, especially when guests are super drunk or obnoxious. So be prepared for backlash if you aren't on your best behavior (ladies who demanded nuts now).
And Bravo hires the crew
In real life, yacht owners use management companies to hire crew members. However, sometimes yacht owners like to give the task over to the captain to do the hiring. According to Yacht Ownership 101: The basics of yacht ownership, "You should spend 95% of the time hiring the right captain." A good captain will hire a good crew for you."
While the show is about what happens on a yacht, and more importantly, below deck, the production company is focused on drama. So that means hiring crew members that will bring intrigue and interest rather than someone who is simply capable of doing the job
The drama is real
Rosbach confirmed that what you see on camera actually happens. "Some people may disagree with that assessment, but you've always got drama on board a boat," he told Reality Blurred. "Any time you get people that are living and working together in that close proximity, you're going to have issues and things are going to happen, and drama's going to ensue. It's been that way in yachting for years, long before the series came around."
Plus, the show gave Rosbach an eye-opening experience too. Any captain who thinks he or she knows what is going on 24/7 isn't paying attention, he said. He was surprised at "crew staying up later than they should, that sort of thing, or drinking more than they should.
Check out The Cheat Sheet on Facebook!