Is 'Blue Bloods' Star Sami Gayle Single?
Sami Gayle is a talented young actress who made the big time when she was cast on the popular cop drama Blue Bloods in 2010. With experience in Broadway as well as films, Gayle has earned praise from critics as well as fans and is poised for a very successful career in the future. Gayle is very active on social media, and as with many young Hollywood stars, fans have developed an active interest in her personal life. Still, she has managed to keep her romantic history mostly under the radar.
Sami Gayle began her career as a dancer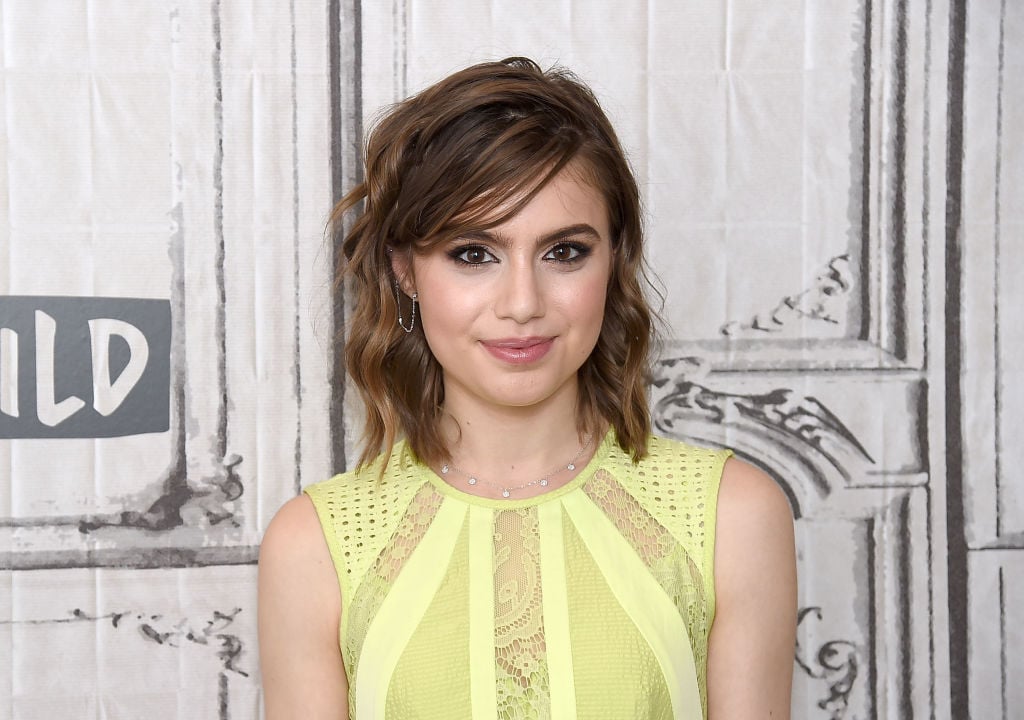 Gayle was born in Florida in 1996. A very advanced, intelligent child, Gayle was homeschooled and eventually was nationally ranked in Public Forum Debate.
Gayle was interested in dancing when she was young and had every intention of becoming a professional dancer. However, her plans of dancing stardom were sidelined when she was "discovered" at the age of only eleven years old. 
As Gayle later revealed, "someone saw me dancing at the ballet school I would practice at in New York once a month — and offered me a role in a show." Although Gayle didn't accept that early offer, her interest was piqued, and she began acting in stage productions.
One of Gayle's first big roles was as Baby June in Gypsy. She experienced a great deal of success on stage and went on to appear in productions like Family Week and Dr. Seuss' How the Grinch Stole Christmas! The Musical. 
Sami Gayle is a 'Blue Bloods' star
RELATED: What Will 'Blue Bloods' Actress Sami Gayle Do Next?
After a few years of starring in Broadway shows, Gayle began eyeing the transition to television. A few of her early television roles included parts in shows like As the World Turns and Royal Pains.
However, she didn't really start to get traction on television until 2010, when she was cast as Nicky Reagan in Blue Bloods. The ever-popular cop drama has become one of the most enduring shows on television, and fans have been following the show consistently since its debut.
Although the character of Nicky Reagan has not always been well-received by viewers, and many fans have complained about the character's quirks, including her political affiliations, she has been a consistent presence on the show for the past 10 years.
While Nicky Reagan's future on the show is uncertain, and it is possible that Gayle could end up moving on to other projects in the near future, she will always be an important part of Blue Blood's history.
Is Sami Gayle dating anyone?
RELATED: Sami Gayle Starred In and Produced Netflix's 'Candy Jar'
Gayle is in quarantine, along with many other celebrities and entertainers around the world. While she hasn't been getting out in public much, she has still been making time to connect with fans, going live on her Instagram account and chatting with her friends and fellow creators.
While Gayle has shared a lot on social media in recent weeks, including adorable pictures of her dog, Licorice, one thing that she has not shared is her relationship status, and whether she is quarantining with a romantic partner. Some sources state that Gayle has had at least one serious romantic relationship, she has not spoken openly about the romance, and there are no recent pictures of any boyfriend on her social media pages.
The young star could be choosing to keep her personal life strictly to herself, or, she could simply be focusing on her career rather than the dating game at this point in time.