Is BTS Friends With Drake?
BTS' relationship with Drake goes beyond J-Hope's cameo in "In My Feelings." The artists actually met each other at one award show, sharing that they should collaborate in the future. 
Is Drake friends with the members of the K-pop group, BTS? Here's what we know about these award-winning performers.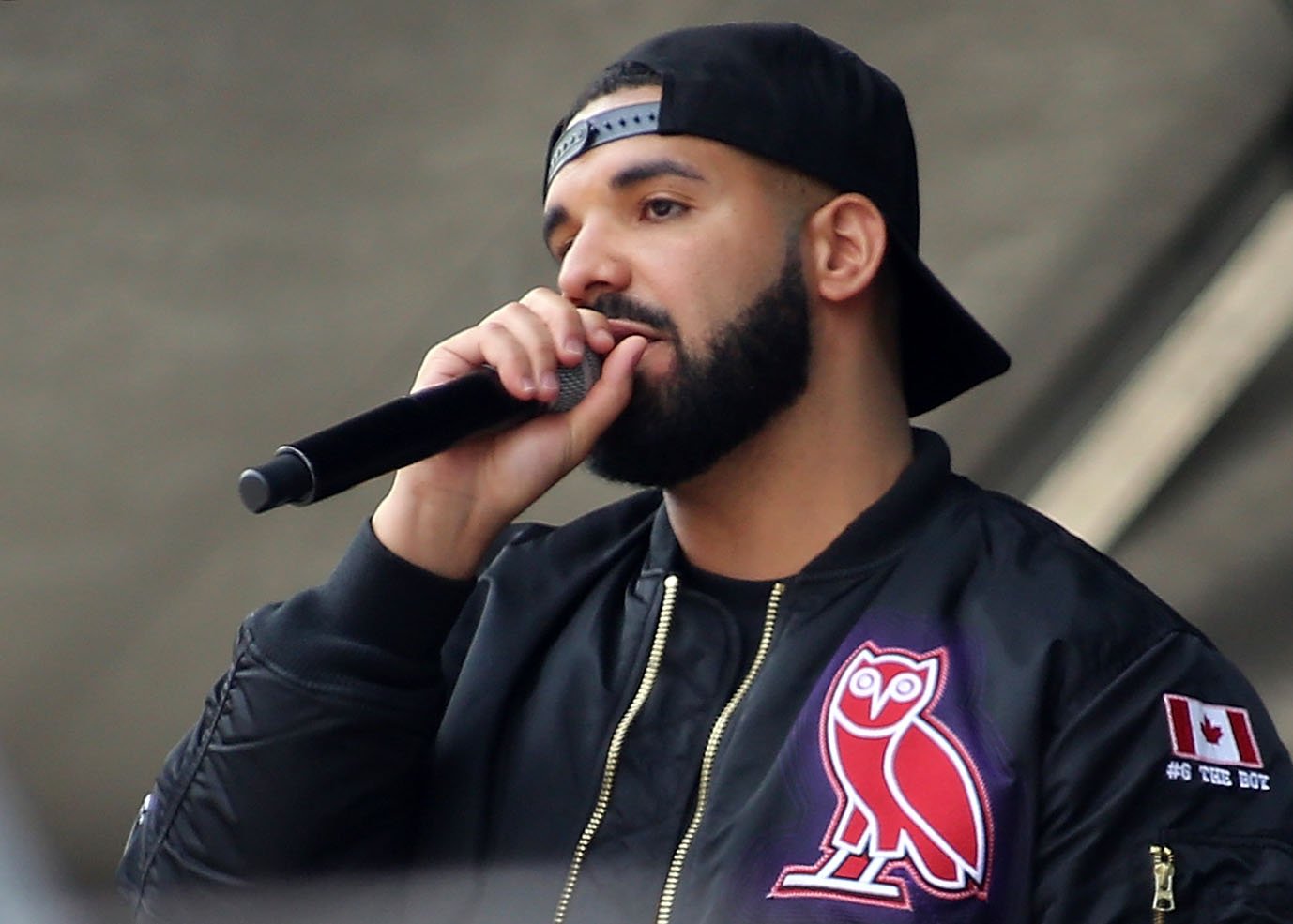 The BTS members are fans of Drake
There are three official rappers in BTS, but the members have each shared their love for the rapper behind "God's Plan," "One Dance," and "Money in the Grave," Drake. BTS' J-Hope even appeared in the music video for "In My Feelings," around the 7:37 mark, performing the dance challenge that accompanied the song. 
Several other celebrities earned a cameo for the YouTube clip, including Liza Koshy, Dua Lipa, and DJ Khaled. After years of sharing their love for the artist, the K-pop group met Drake while at an American award show.
BTS met Drake at the Billboard Music Awards
The K-pop group finally met this rapper in person in 2019, at the Billboard Music Awards. During one video posted to the BTS YouTube Channel, fans saw the K-pop group meeting other performers backstage at the Billboard Music Awards. The first person to see Drake was V, who covered his mouth out of excitement. 
"You guys are the most famous people in North America right now," Drake said.
J-Hope responded with "In My Feelings," Drake's recently released song. The boy band took a picture with the rapper and Drake asked if they're going to Toronto. RM said that they went the past year.
"When we come back next time," RM said. Drake replied, "I'll hold you to that. Congrats."
After meeting the artist, J-Hope shared that he was sweating. RM said that Drake was so cool and Jungkook said that he had goosebumps while meeting him. It's unclear if these artists ever meet after that, especially because BTS' Map of the Soul world tour was postponed.
Some fans hope for a BTSxDrake collaboration in the future
Even in recent interviews, when it comes to the artists BTS wants to collaborate with, they always mention this Canadian rapper. When BTS "Fished for Answers" with The Hollywood Reporter, V elaborated on their Drake answer, saying, "we heart Drake."
BTS already collaborated with several award-winning artists. For Map of the Soul: 7, Sia was featured on one version of "On." For Map of the Soul: Persona, Halsey sang alongside the K-pop idols for "Boy With Luv."
For songs off of the BTS World Soundtrack, BTS recorded with Charli XCX, Juice WRLD, and Zara Larsson. More information regarding future BTS songs will presumably be announced in the coming months.