Is Buckingham Palace Haunted?
If you like a good ghost story, or two, then this is for you.
The lives of the British royals aren't always like a fairy tale. In fact, the family has been marred in the past by dark secrets and tragic deaths and out of those have emerged tales about who or what still lurks inside Buckingham Palace today. The creepy noises and happenings at the queen's London palace and other royal residences have frightened staff members who have witnessed what they can't explain.
These are the stories about the ghosts and spirits that are believed to haunt the place Queen Elizabeth II called home for years.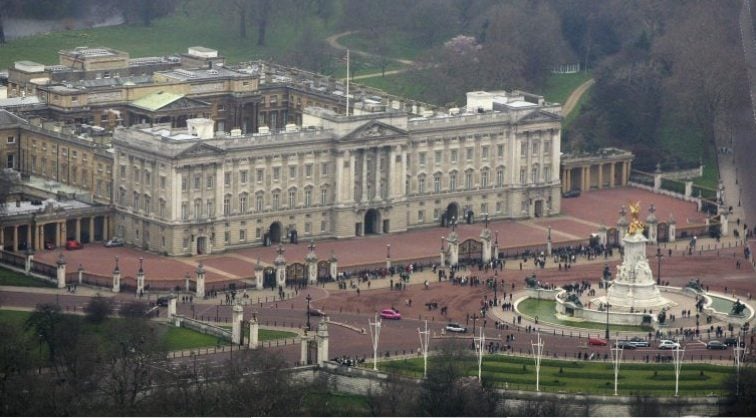 The ghosts that haunt Buckingham Palace
There have been countless stories over the years about strange feelings and beings moving around in Buckingham Palace. However, as E! noted, the two that always come up again and again are those about an imprisoned monk killed on the property and King Edward VII's secretary who died by suicide in an office on the first floor.
Before the construction of the palace, there was a monastery that sat on the site where one monk died in his cell. It is said that the enchained monk frequents the palace's rear terrace, cloaked in his brown cowl. There have been multiple reports of a chain rattling as well as moaning on that very terrace at night.
During King Edward VII's reign from 1901 to 1910, his private secretary, Major John Gwynne, was involved in a scandal when he divorced his wife. Unable to deal with the pressure and rumors that followed his decision, he put a bullet to his head in one of the first-floor offices. The office isn't too popular with palace employees today as some have said there is an uneasy aura in that room while others claimed to have heard a single gunshot coming from that office on several occasions.
Other haunted royal residences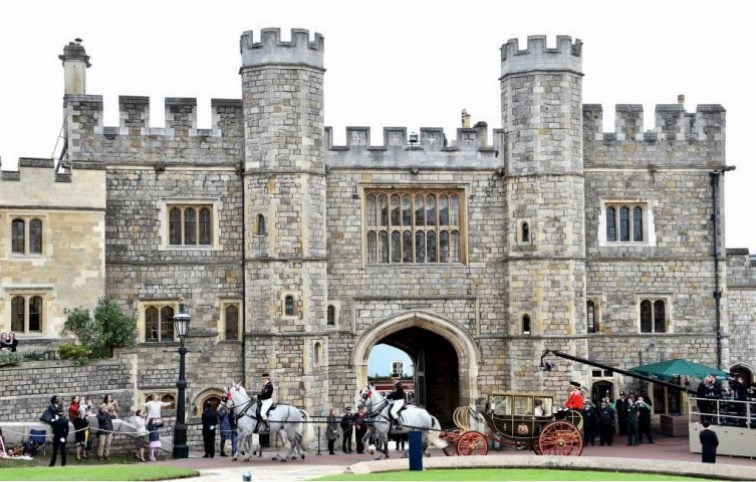 The monarch's official London residence certainly isn't the only palace thought to be haunted. For years there have been ghost sightings at Balmoral Castle, Palace of Holyroodhouse, and Sandringham House.
But for perhaps the most haunted place in all of Britain is Windsor Castle where Prince Harry and Meghan Markle and Princess Eugenie and Jack Brooksbank had their weddings. It's been thought that around 25 ghosts haunt the palace and its grounds.
One of the ghosts spotted at the castle is King Henry VIII's second wife, Anne Boleyn. She was accused by her husband of adultery and incest with her brother. Boleyn was tried and although many believed that she didn't commit any wrongdoing, she was executed by beheading in London Tower. Her spirit though has never rested and there have been countless sightings of her ghost on and around the property. Many claimed to have witnessed her weeping by a window inside the palace.
Boelyn's daughter, Queen Elizabeth I, known as "The Virgin Queen," also reportedly lurks inside Windsor Castle as well. Several members of the royal family said they actually have seen her over the years floating from the royal library to an inner room.
Read more: How Many Rooms Does Buckingham Palace Have?
Check out The Cheat Sheet on Facebook!