Is Camilla Parker Bowles' First Husband Still Alive?
We know that these days Camilla Parker Bowles is married to Prince Charles and while we are very familiar with who his first wife was, not much is known about the Duchess of Cornwall's first husband.
Here's a little more information about the man Camilla was married to before Charles including if they had any children together, if he's still alive today, and which royal he dated before they tied the knot.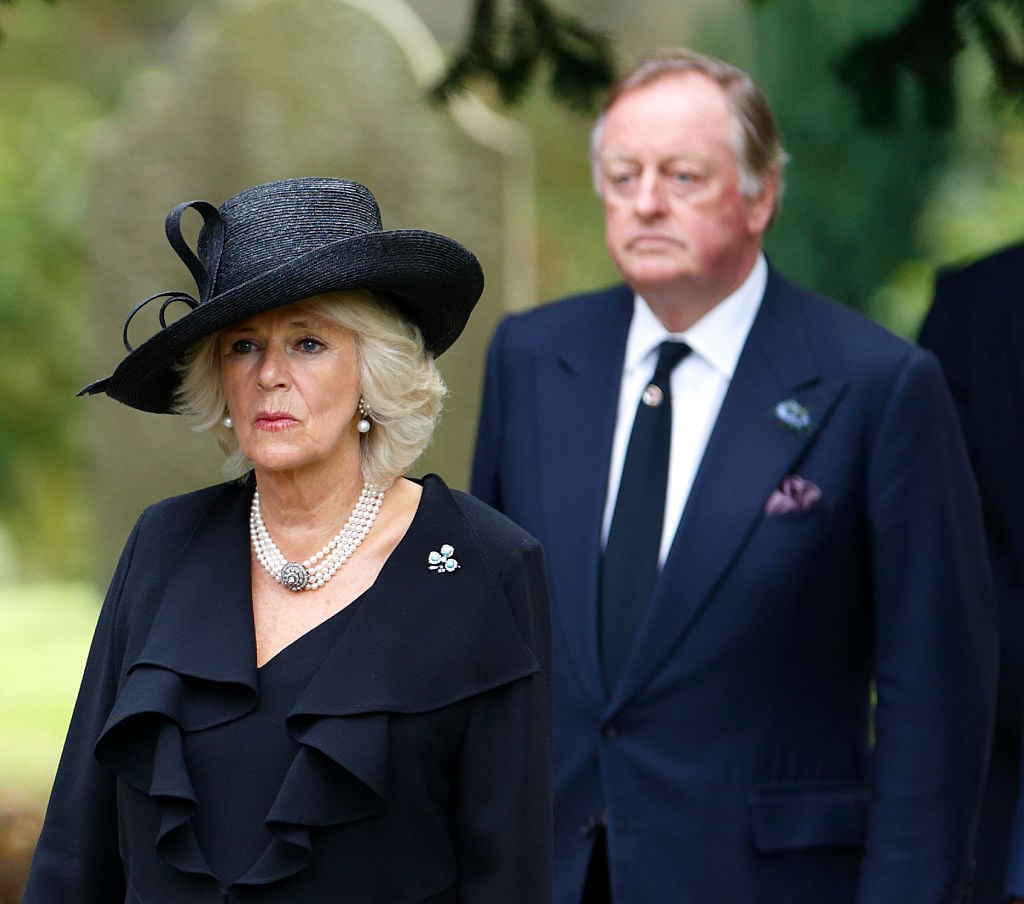 When they were married and how many children they had
Andrew Parker Bowles was born on Dec. 23, 1939, to Derek Parker Bowles and Ann de Trafford, who were very good friends with the royal family, specifically Queen Elizabeth II's mom, the Queen Mother.
Andrew met Camilla in 1965 at her debutante party. Author Penny Juror wrote about their meeting in her book titled The Duchess: Camilla Parker Bowles and the Love Affair That Rocked the Crown.
"He was 25 and a rather beautiful officer in the Household Cavalry; she was 17 but remarkably self-assured," Juror noted. "Andrew went over to her and simply said, 'Let's dance.' They danced and she fell in love."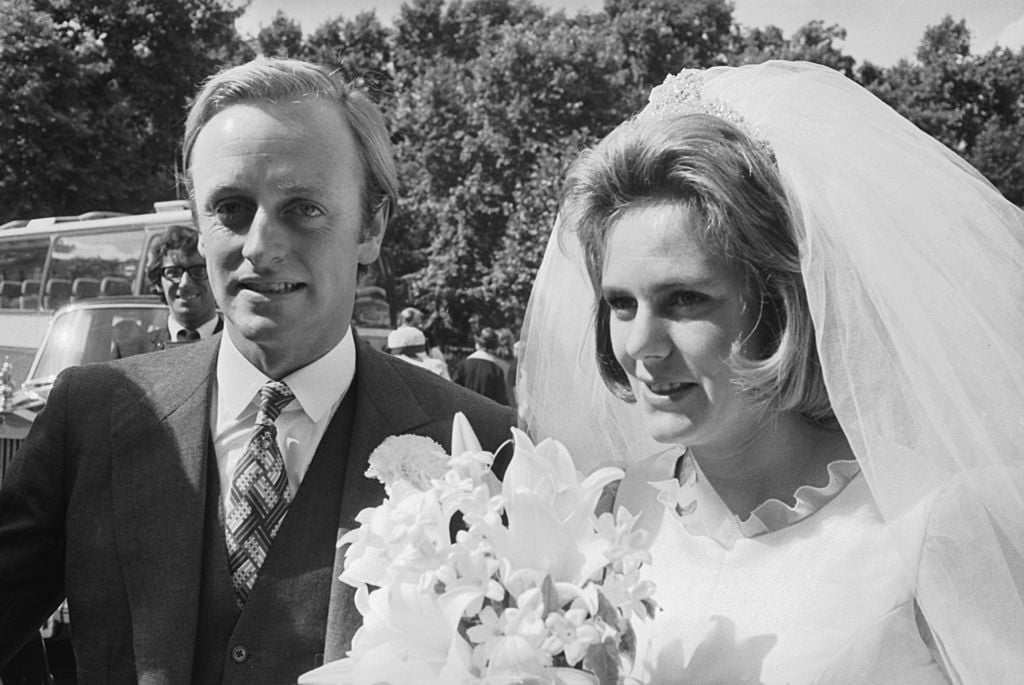 The two had an on-and-off relationship for years and dated other people during their breaks including Princess Anne and Prince Charles. Yep, Andrew was romantically involved with the Princess Royal at one point and Camilla was seeing Prince Charles for some time.
When Charles went away with the Royal Navy, Andrew and Camilla reconnected again. He eventually proposed to her and they wed in 1973.
They had two children together. Their son, Tom, was born on
Dec. 18, 1974, and is a food critic and author of several cookbooks.
"I loved eating and could just about string a sentence together, so I thought I could write about food," Tom previously said about how he chose his career.
Prince Charles' stepson married a fashion editor and today has two kids of his own.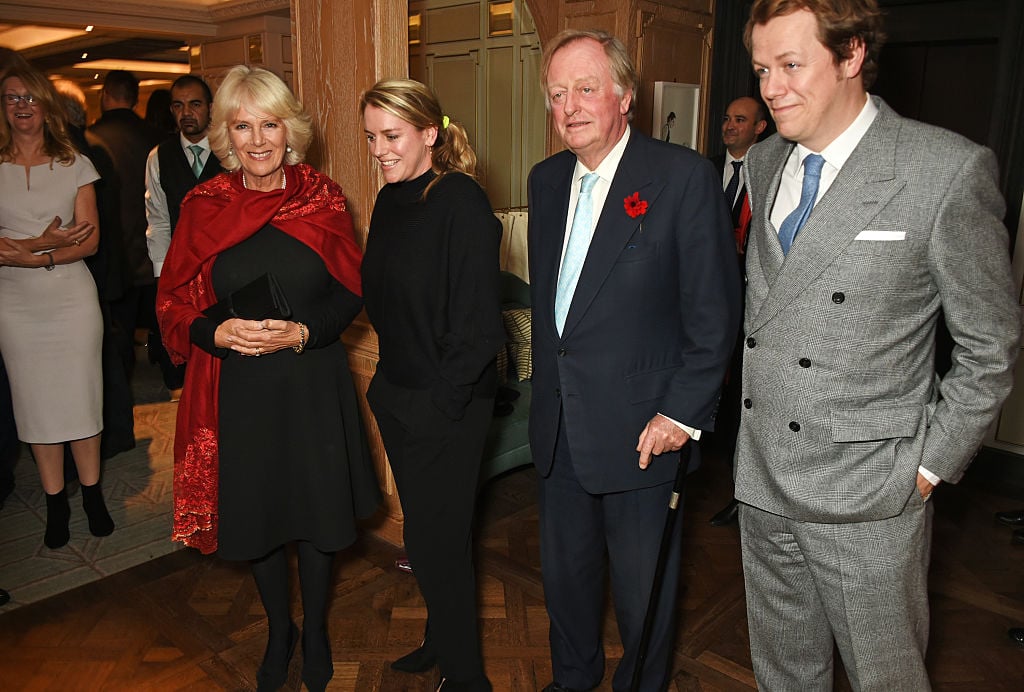 Andrew and Camilla's daughter, Laura, was born on Jan. 1, 1978.
She co-founded Eleven, an art gallery in Belgravia, in 2005. And in 2006, married former Calvin Klein model, Harry Lopes. The couple have three children together.
Is Andrew Parker Bowles still alive and what is their relationship like today?
Yes, Andrew Parker Bowles is still alive and well today.
Following his divorce from Camilla in 1995, he married Rosemary Pitman but remained on good terms with the royal family. He's actually the godfather of Princess Anne's daughter, Zara. Andrew's also still friendly with his ex-wife despite her very public affair with the Prince of Wales.
The former pair have shown up at several events together in support of their children and grandchildren. Moreover, Andrew and Rosemary were guests at Camilla and Charles' wedding.
Sadly, Andrew's second wife passed away from cancer in 2010.
Read more: Why Camilla Parker Bowles' Parents Didn't Want Her to Marry Prince Charles
Check out The Cheat Sheet on Facebook!