Is Charli D'Amelio Dating Anybody?
Legions of fans eagerly follow D'Amelio's career and love to learn everything possible about the star, from her career beginnings to her romantic history.
In today's world, social media stars occupy a space all their own. There are many popular personalities who have risen to fame purely through their social media accounts, and not through any other form of entertainment. One such personality is Charli D'Amelio.
The young girl is a TikTok star who has amassed a staggering net worth and has worked with major stars such as the Jonas Brothers.
Legions of fans eagerly follow D'Amelio's career and love to learn everything possible about the star, from her career beginnings to her romantic history.
Charli D'Amelio's path to social media fame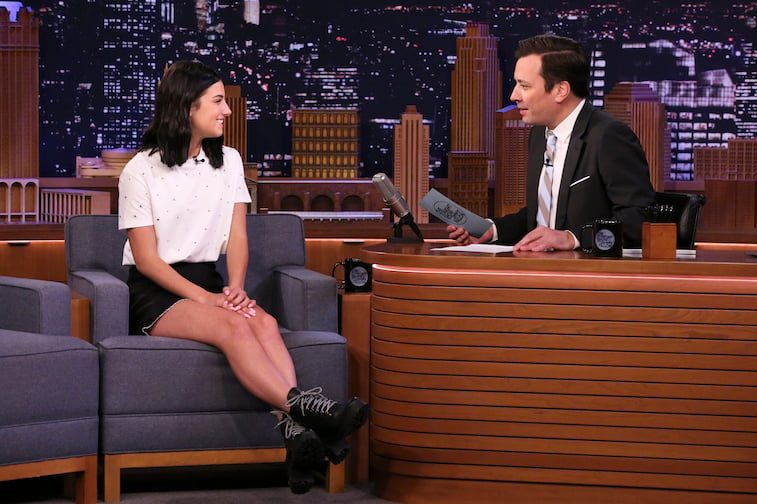 TikTok is a video platform that is especially popular with preteens and teenagers all over the world. Many long and short-form videos are uploaded to TikTok every minute, by people hoping for a shot at going viral. Charli D'Amelio is relatively new to the world of TikTok, with an account that first became regularly active in June 2019.
D'Amelio became recognized relatively quickly for her choreographed dance routines, montage videos, and lip-sync routines. The fifteen-year-old had a fairly modest upbringing and is close with her sister Dixie, who is regularly featured on her channel. 
D'Amelio has worked with a number of other popular social media stars, including Maximo Rivano, and has a following of over fourteen million on TikTok. D'Amelio's fame has extended well past the world of TikTok, however – the young star has worked with major celebrities, performing on stage during Jonas Brothers and Bebe Rexha concerts.
She is beloved by her fan community and is very good about interacting with her followers, hosting meet and greet events throughout the year and answering questions on social media. 
Who is Charli D'Amelio dating?
As Charli D'Amelio's star continues to rise, she has opened herself up to new opportunities. Recently, the TikTok star, along with her sister, Dixie D'Amelio, signed with a talent agency, ostensibly to pursue modeling opportunities.
Concurrently, D'Amelio's parents reportedly signed a lucrative deal with United Talent Agency and will be helping their daughters to produce digital content, as well as podcasts and possibly books in the future. In spite of her rise to fame, D'Amelio remains focused on her major passion, which is dancing and seems to be very humble and genuinely appreciative of her fans.
In many ways, Charli D'Amelio is a regular fifteen-year-old girl, who is interested in dating and relationships. Reportedly, she is dating another famous social media personality, TikTok star and YouTube sensation Chase Hudson.
While little is known about their relationship, fans have eagerly been following the progression of their romance.
Chase Hudson is a fellow social media star
Chase Hudson, better known to his fans as "lilhuddy," is a cross-platform social media star who first became famous on YouTube. At seventeen years old, Hudson has amassed more than seventeen million followers across all of his different platforms.
He has gained the greatest popularity through his videos on TikTok, and founded the Hype House, a mansion in Los Angeles that acts as a home base for a group of young social media content creators. 
It was at Hype House that D'Amelio and Hudson first crossed paths in late 2019. The two were friends for several months before things turned romantic — although the young couple teased their relationship through a series of provocative videos and pictures before ultimately confirming their romance in early 2020.
Like D'Amelio, Hudson recently signed with a talent agency and hopes to pursue a singing career at some point in the future.
For these two young content creators, there is no place to go but up – and they are well on their way to even greater fame.