Is Cindy Crawford OK With Daughter Kaia Gerber Dating Pete Davidson?
We've been keeping up with Pete Davidson ever since his whirlwind romance with Ariana Grande hit the news cycle. The Saturday Night Live star is known for charming all of his girlfriends with his amazing sense of humor — but his relationships haven't worked out well for him so far. Despite dating a number of stars, such as Kate Beckinsale and Cazzie David, Davidson can't seem to make any of his romances last for too long.
Davidson hasn't given up on love just yet, however. It seems he's now linked with 18-year-old supermodel Kaia Gerber, who also happens to be Cindy Crawford's daughter. So, how does Crawford feel about the relationship? We have some insight.
Kaia Gerber and Pete Davidson are now showing plenty of PDA
When rumors hit that Gerber and Davidson were seeing each other, the two weren't so obvious about their budding romance. Davidson was just dating Once Upon a Time in Hollywood star Margaret Qualley, too — and just weeks after their split, the SNL star was spotted in New York City spending time with Gerber.
As for how the model and the comedian met, it seems the runway is to blame. Davidson made his runway debut in June 2019 for Alexander Wang — and Gerber walked in that same show. Since then, they've built up a friendship that now seems to be progressing quickly.
More recently, Gerber was spotted in New York City buying a cake for Davidson's birthday, and he brought her to an SNL afterparty as his date. After that, they were also spotted kissing during a concert they attended together.
Fans are wary due to Davidson's dating history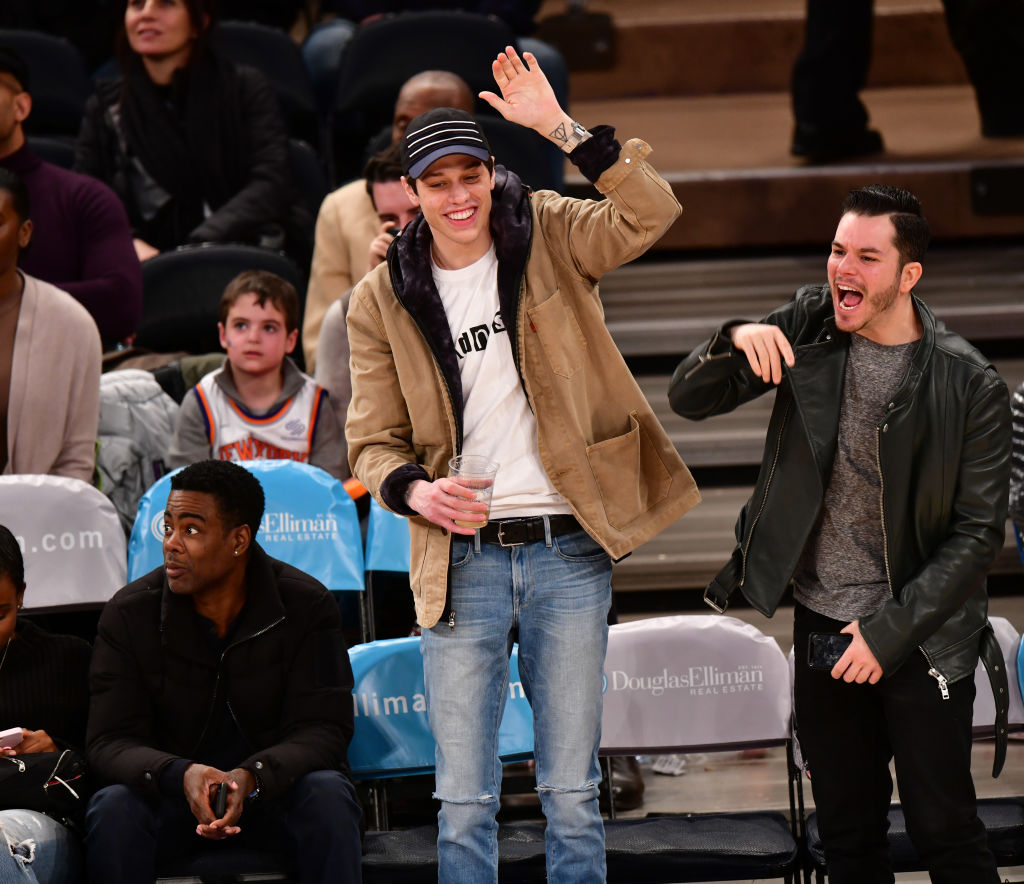 Gerber and Davidson seem to be quite happy together, but fans don't trust that Davidson won't break Gerber's heart. They've even taken to Instagram to warn the model.
As one follower commented on her post on Instagram, "Girl not Pete."
Another wrote, "I read about Kaia dating that guy who has dated everyone. Don't remember his name. But he has an impressive resume. I was think…..no Kaia, don't!!!!!"
Despite Davidson's eyebrow-raising dating history, he told PAPER Magazine that he still loves to treat his girlfriends like absolute queens. "My love language, when I'm in a relationship, is I treat the person I'm with like a princess," Davidson said. "Sometimes when you put so much on someone, it overwhelms them, and then they don't know if they could come close to that. … So, it's very off-putting to some."
Cindy Crawford reportedly is letting Gerber make her own decisions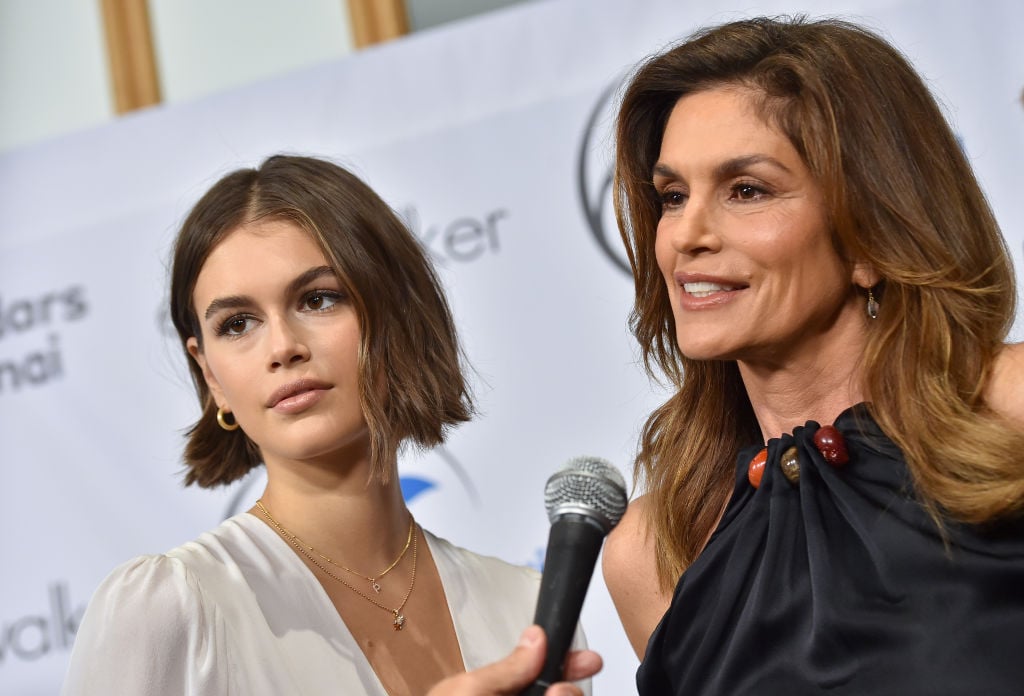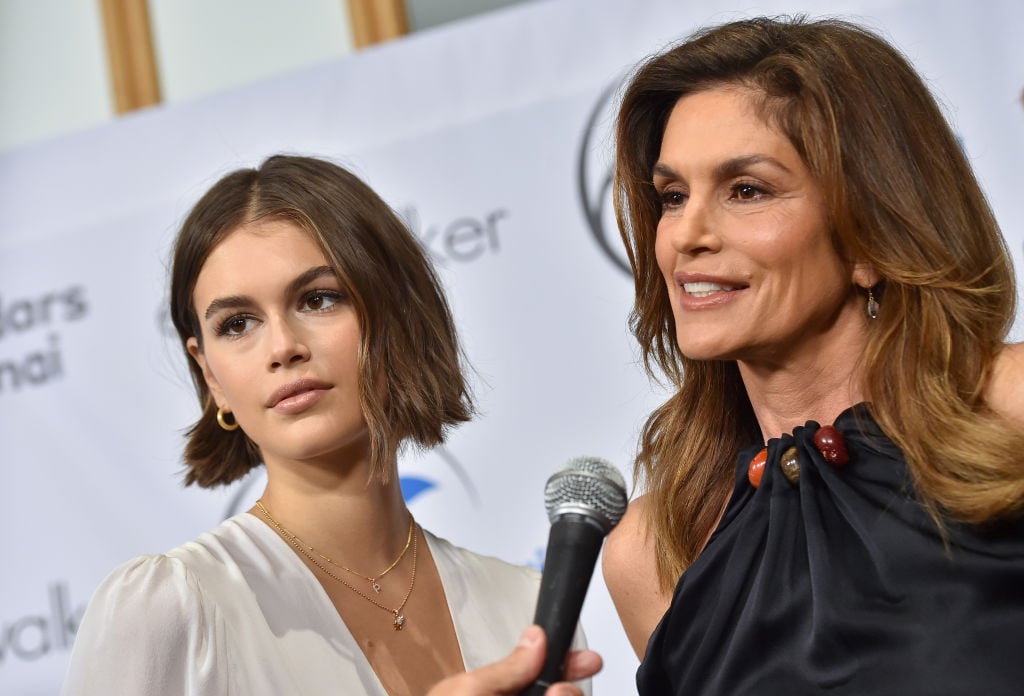 Fans may not be too impressed with Gerber's dating decisions, but what about her famous mom, Cindy Crawford? Crawford and Gerber seem to be ultra-close, but since Gerber's just barely an adult, we wouldn't be too surprised to know Crawford's protective of her daughter. It seems Crawford is actually letting Gerber go her own way with this decision, however.
An insider told Radar Online that Crawford and Gerber's father, Rande Gerber, "treat Kaia like an adult. They have always treated her more like an adult than a child."
"Cindy and Rande let Kaia make her own decisions. They have always treated her like a grownup. She's mature and that is how they treat her," the source continued. "Kaia lives a very Hollywood lifestyle, she always has. And her parents trust her."
Gerber has been making regular visits to NYC from Malibu to be with Davidson, so it seems her parents really do trust what she thinks is best. And while Crawford hasn't made any direct comments about her daughter dating the controversial comedian, she appears to be fine with everything that's going on so far!
Check out Showbiz Cheat Sheet on Facebook!