Is 'Cry Macho' Clint Eastwood's Last Film?
Actor Clint Eastwood's latest film Cry Macho opened on Sept. 17 in theaters and on HBO Max.
But is it the legendary director and leading man's final film? Here's what he had to say.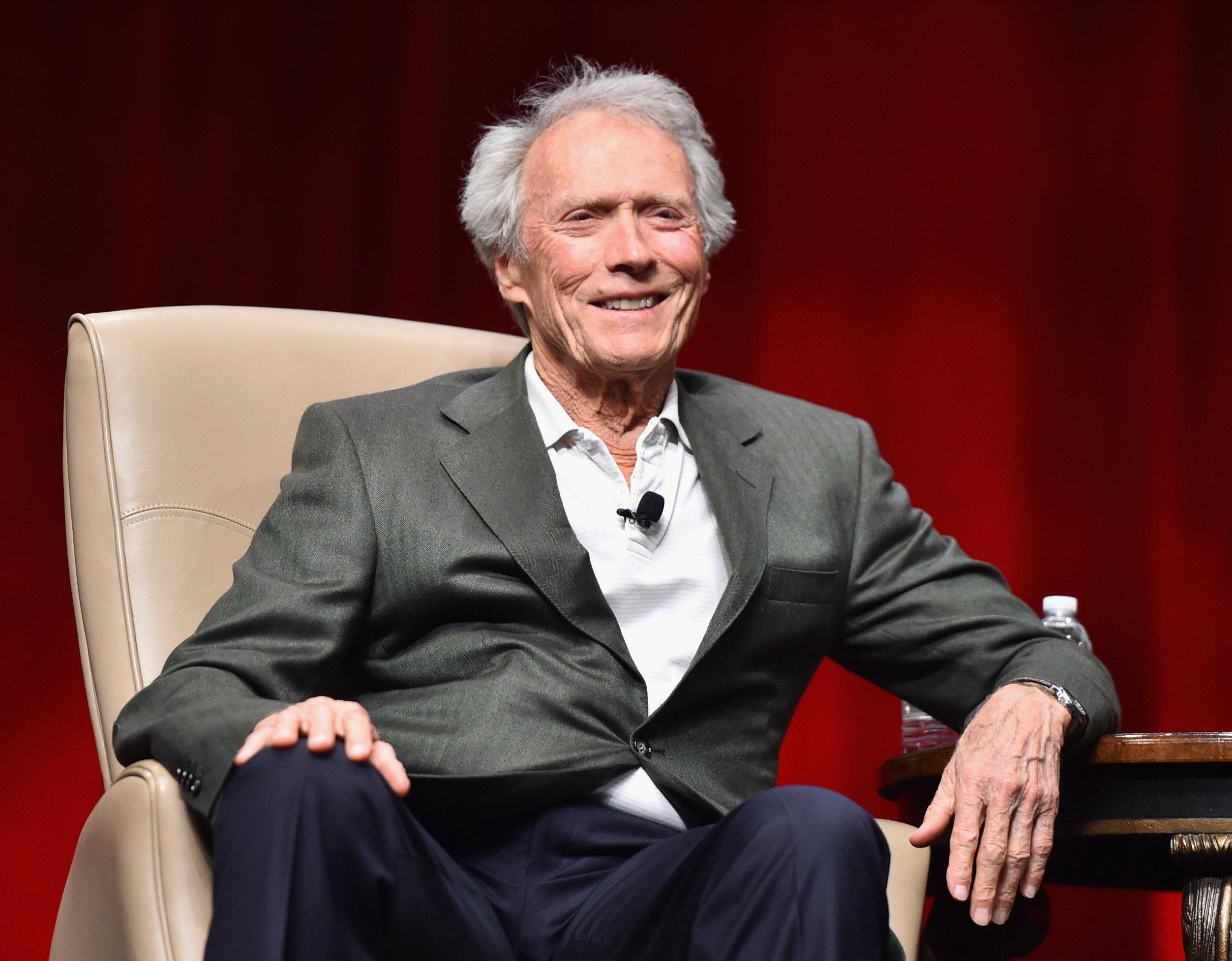 What is 'Cry Macho' about?
Cry Macho first was dropped at Eastwood's feet in the 1980s. Now 91, Eastwood turned it down at that time because he felt he was too young, telling The Los Angeles Times that his response at the time was, "I'm too young for this. Let me direct and we'll get Robert Mitchum, an older dude." Eventually, however, he said: I just felt it was time to revisit it. It's fun when something's your age, when you don't have to work at being older."
In the film that's the actor's first western since his 1992 Oscar-winning Unforgiven, Eastwood is in the role of Mike Milo, a has-been rodeo cowboy. Mike takes on another role, that of mediator between a man and his long-unseen son.
Is 'Cry Macho' Clint Eastwood's final movie?
The film opened in theaters and on HBO Max on the same day, prompting Eastwood to question the wisdom of this dual release: "Not my favorite thing in the world. How that's going to work out at all? I still don't know."
At 91, the question others are asking of the iconic actor at the film's release is: 'Will Cry Macho be your last movie?'
"I never thought of acting as an intellectual sport," he continued. "You don't want to overthink something. You want it to be emotional. If you think about it too much, you can take it apart to the point where you don't like it anymore. If you think about it four different ways, you forget what dragged you into it in the first place. It's like somebody throwing a fast pitch across the plate. Just swing at it, step in and go."
Basically, his answer is no, he's not done, not by a long shot. "If something comes along where the story itself, the telling of it, is fun, I'm open to it," he added.
The role he's most proud of, he told Parade, would have to be Unforgiven, as well as a couple other of his films: "I'm thinking of Unforgiven. I had done a lot of Westerns, but this had a different story element to it. The Outlaw Josey Wales was an interesting story. And Million Dollar Baby. Sometimes you just trip over things and it comes out good—or bad."
'Cry Macho' is receiving accolades
The film is already receiving thumbs up. The New York Post wrote of the film, "It's [Eastwood's] most charming movie in years. He directs, famously, with ruthless efficiency. You can all but hear him impatiently commanding the crew to move on to the next scene. The film opens with exposition from [Dwight Yoakam's] character about Mike's rodeo accident, addiction, and loss of his son. Mike owes him one, so he's calling in the favor to get his own son back. Information duly dispersed, Eastwood's headed south moments later."
Cry Macho is now on HBO Max and in theaters nationwide.