Is 'Double Shot At Love' Star Nikki Hall Engaged?
A recent Instagram post from Nikki Hall has many fans of Double Shot at Love shook. Is Pauly DelVecchio's ex-girlfriend engaged?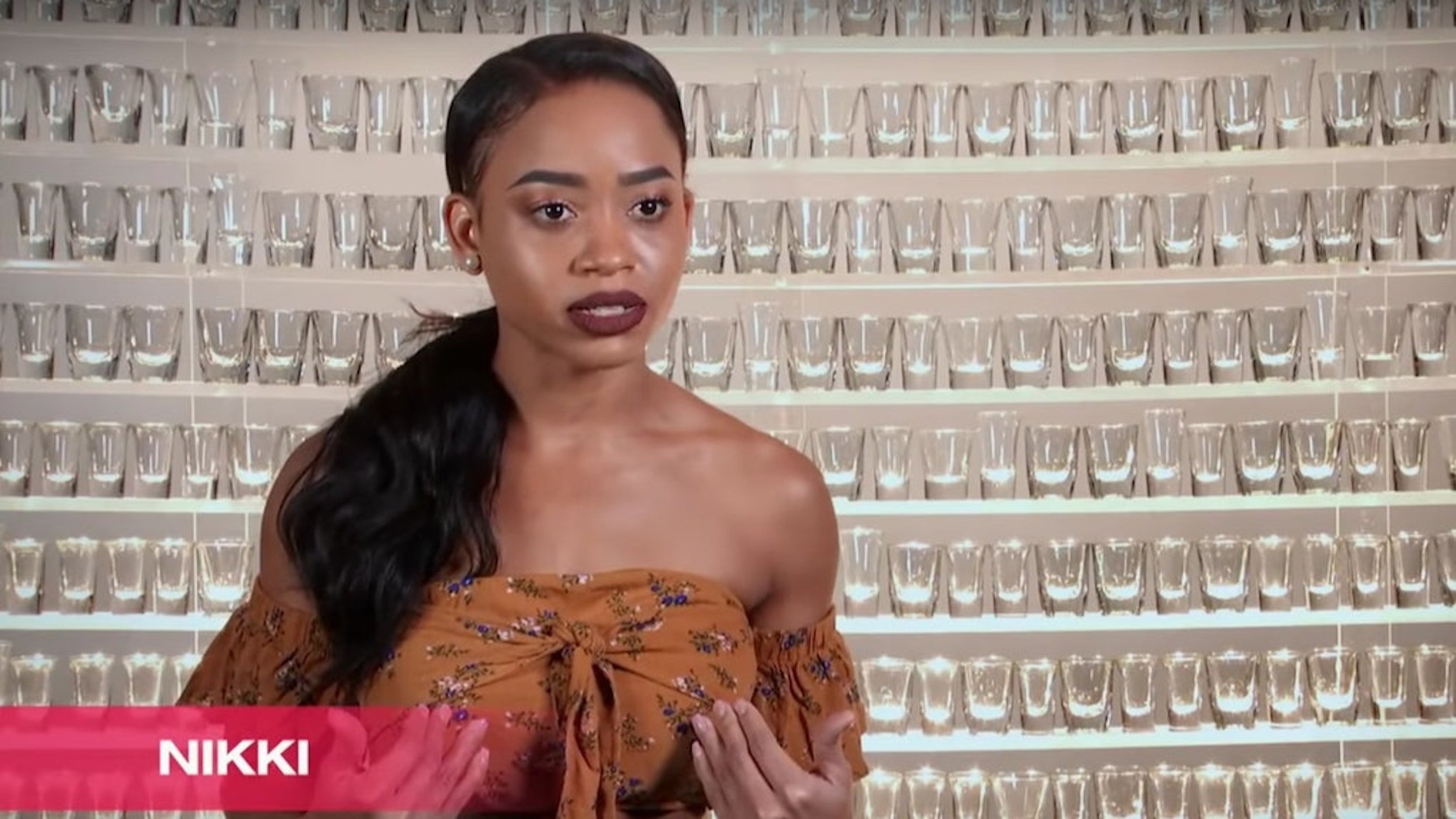 Nikki and Pauly D have a difficult past 
Vinny Guadagnino ended Double Shot at Love by asking Alysse Joyner to be his girlfriend. "Since the first minute we chilled with each other, I [have] always drawn to you," Guadagnino told her in the finale. "It's effortless when I hang out with you. I know you're shy and introverted, and I am, too. But if you're ready for a shot at love, so am I." 
On the other hand, DelVecchio chose to remain single. After letting Derynn Paige know her cab had arrived, Hall thought she had won DelVecchio's heart. Much to her surprise, DelVecchio said: "I'm rolling solo for now." Hall was heartbroken, speaking out about her heartache after the finale in since-deleted tweets.
Nikki is back for 'Double Shot at Love' Season 2
MTV confirmed another season of Double Shot at Love on April 27. In their press release, they revealed some of the men's ex-girlfriends would be returning for the second season, including Brittani "B-lashes" Schwartz, Derynn Paige, Maria Elizondo, Marissa Lucchese, Susan "Suzi" Baidya — and Hall. 
When the season premiered, Hall was nowhere to be found until Elizondo begged her to join in on the experience. Since the first season, the two had become close after being hurt by Jersey Shore stars. Regardless of how awkward Hall's first interaction with DelVecchio was during season 2, she seems to be willing to stick it out in exchange for a job at Drai's nightclub. 
Nikki didn't end up with Pauly, but is she engaged now? 
As a model and TV personality, Hall often posts photos of herself to Instagram. In a recent post, Hall is standing in a desert wearing a FashionNova snakeskin dress, but fans picked up on something else she is wearing. Hall is pictured wearing diamonds on her left ring finger. Fans immediately started questioning if she was engaged. "You talking to Pauly?" a follower questioned. 
Some fans rallied in Hall's defense, writing: "Damn no [one] can wear jewelry any more just to wear it? Just cause a woman has a ring on her finger doesn't mean its an engagement ring." Another wrote: "Can a girl wear a ring without people assuming? Sheesh, she doesn't have to be engaged. Let her be. She doesn't owe anyone anything — if she wants to be private about things, it's her life."
Nikki clapped back to clarify that she isn't engaged
Hall has never been one to keep quiet, both on the reality series and on social media. Questions about a possible engagement continued on her post, so she settled the debate once and for all. "There's a ring on my finger BECAUSE it is very obvious that there is a ring on my finger," Hall said. "Stop dissecting my posts and spreading rumors." She concluded by promoting the jeweler she was wearing: "If I were to post whatever ring you think you're imagining, I most likely wouldn't, but being that you like the ring so much, they are @frostbyjess go get you some!" 
Upon closer examination, Hall tagged clothing brand FashionNova and jewelry designer Frost by Jess in the shot. Many former cast members from Double Shot at Love also seem to be brand ambassadors for this brand — including Joyner.