Is Every Song on Taylor Swift's 'folklore' Connected?
Taylor Swift's latest album folklore took many fans by surprise. In the hours after the album came out, fans started to theorize what each of the songs could mean.
It was quickly established that "August," "Cardigan," and "Betty" are about the same characters, but some fans noticed more. Did Swift create an entire album where every song is intertwined, telling one story?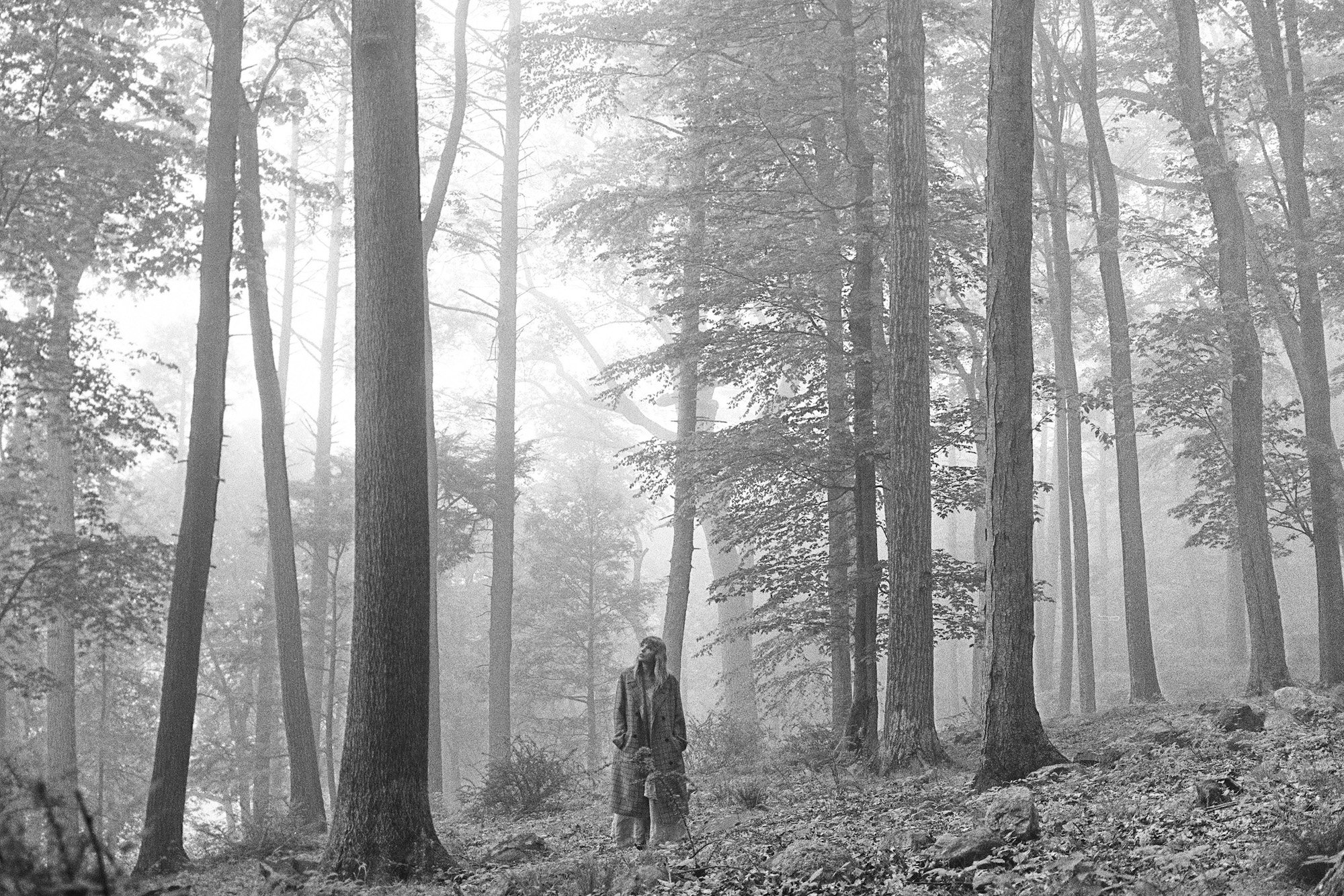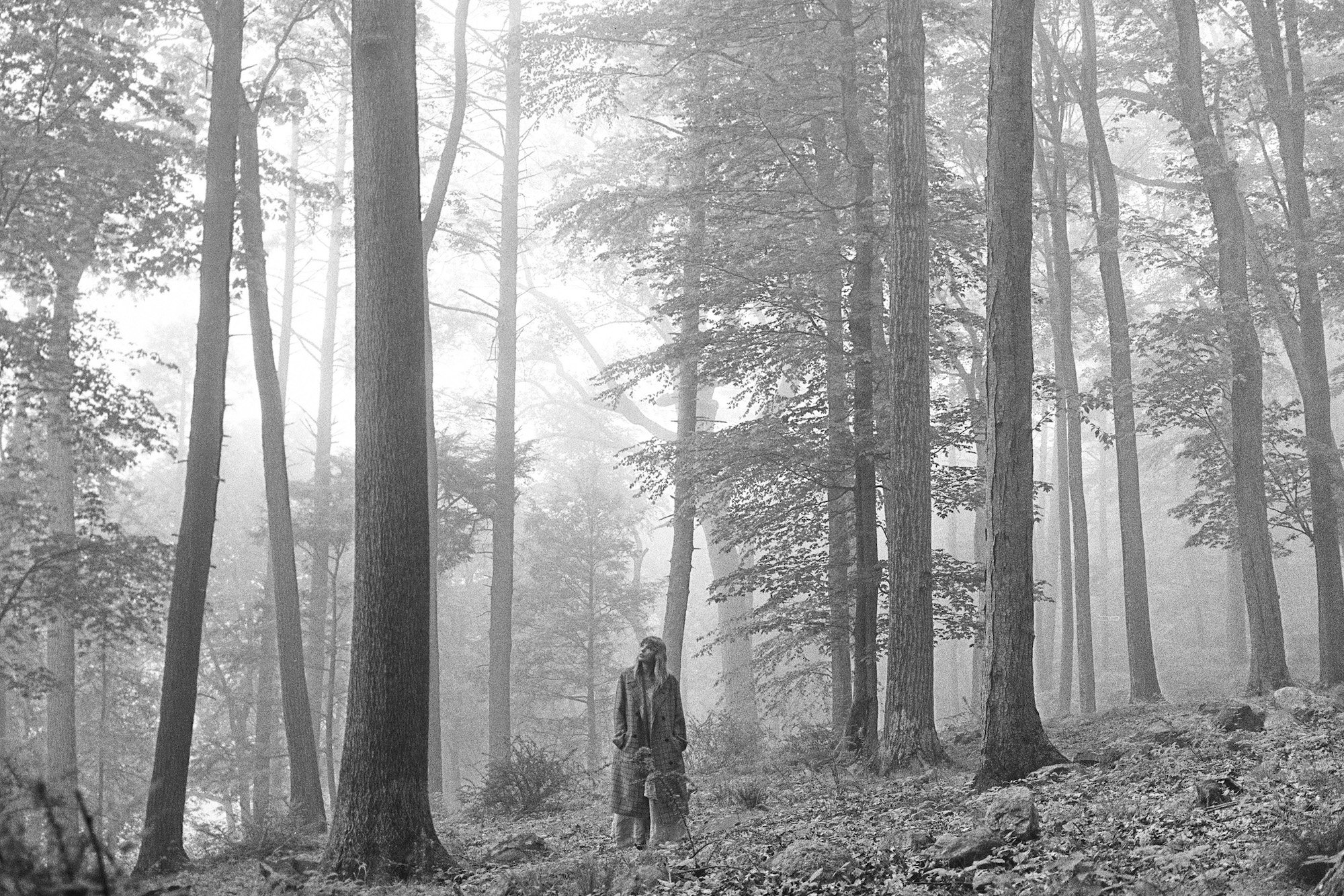 Taylor Swift shocked fans with 'folklore'
Less than a year after her seventh studio album Lover was released, Swifties got a pandemic surprise.
Fans were shocked to learn of Swift's new album, folklore, when she announced it on July 23, 2020.
Swift took to social media, writing: "Most of the things I had planned this summer didn't end up happening, but there is something I hadn't planned on that DID happen. And that thing is my 8th studio album, folklore. Surprise. Tonight at midnight, I'll be releasing my entire brand new album of songs I've poured all of my whims, dreams, fears, and musings into."
In light of the coronavirus (COVID-19) pandemic, Swift wrote and recorded the album safely in isolation. Fortunately, she was still able to collaborate with artists like Bon Iver, Jack Antonoff, and the mysterious William Bowery.
Many fans uncovered the love triangle in three of 'folklore's songs
A decent amount of fans have theorized three songs on the album tell the story of a "teenage love triangle."
When Swift announced folklore, she explained on Instagram how she let her imagination "run wild" in isolation. "This album is the result, a collection of songs and stories that flowed like a stream of consciousness," she said in her caption. 
RELATED: There's a Secret 'Teenage Love Triangle' Story on Taylor Swift's 'folklore'
"Picking up a pen was my way of escaping into fantasy, history, and memory. I've told these stories to the best of my ability with all the love, wonder, and whimsy they deserve."
Following Swift's lead, fans have let their imaginations run wild. Many believe "Betty," "Cardigan," and "August" present a different perspective of the same romance.
As one fan explained on Twitter, "Cardigan" tells Betty's point of view, "August" tells that of Inez, and "Betty" reveals James' perspective.
In a Livestream promoting the album, Swift confirmed how the songs are connected. "These three songs explore a love triangle from all three people's perspectives at different times in their lives," she said via YouTube the night folklore released.
But now, some fans believe all of the songs on folklore tell the story of Betty and James.
Is every song on 'folklore' connected?
Fans of Swift have widely discussed how "Betty," "Cardigan," and "August" are connected, but one fan believes every song on the album could tell a larger story.
RELATED: 'All Too Well' Might Be Taylor Swift's Saddest Song; An Investigation
"Basically, I interpreted this album as a folk story about the history behind the last owner of [Taylor Swift's] Rhode Island house, as told in three parts," Reddit user tswiftconspiracist13 wrote.
The story begins with the affair between a character named James and an unknown woman. Betty, James' significant other, learns of the affair and ends their relationship, as told in "Exile."
In the second act, dubbed "James' Arc" by this Reddit user, James realizes how badly he messed up. To escape his pain, he joins the army and dies in battle. When Betty learns of James' death, she struggles to process the loss.
Tswiftconspiracist13 calls the third act "Aftermath," wherein Betty moves to Rhode Island and continues to grieve James' loss. It's at this point in the story that Swift's life intertwines with Betty's.
"Invisible String" references how "[Taylor], Betty, [and] James are all unknowingly connected."
This theory blew many fans minds, further proving how much of a talent Swift is to the music industry.