Is 'Father of the Bride Part 3' Actually in the Works?
It's never too late for an older movie series to come roaring back to life. After all, new installments of The Matrix, Legally Blonde, and Top Gun franchises are on the way. And fans just got Bill and Ted Face the Music after nearly 30 years. So suddenly, the notion of Father of the Bride Part 3 doesn't seem so far-fetched, especially considering other upcoming movies.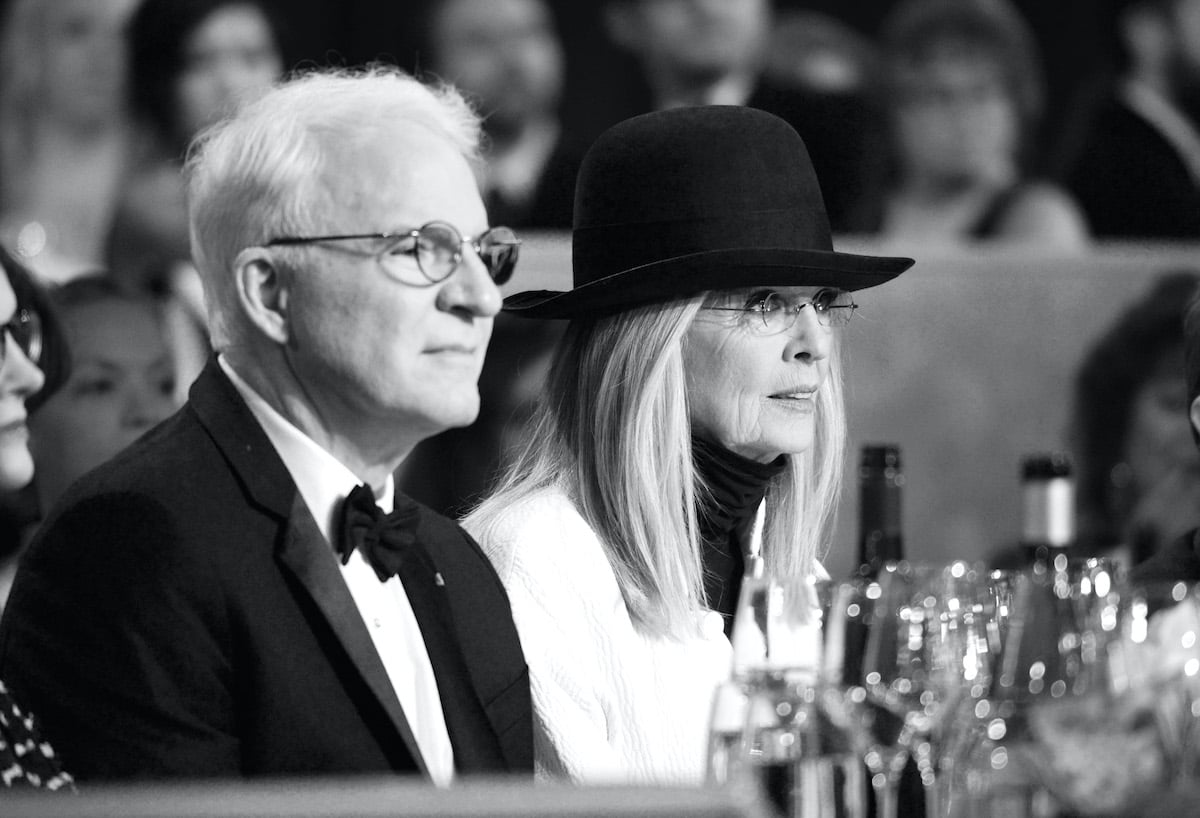 Steve Martin and Diane Keaton led the 1990s 'Father of the Bride'
Released in 1991, Father of the Bride is a remake of the 1950 movie of the same name. But instead of Spencer Tracy and Joan Bennett, the new version starred Steve Martin and Diane Keaton as George and Nina Banks. The remake was such a hit that writer-director Nancy Meyers (The Holiday, What Women Want) reteamed with her cast for a 1995 sequel.
And for years, fans of both Father of the Bride movies have been clamoring for another installment. One of the rumored stories would have seen Kieran Culkin's character Matty coming out to his family after he gets engaged to another man. While it didn't follow this specific plotline, Father of the Bride Part 3 (ish) does take some cues from this rumor.
Writer-director Nancy Meyers reunited her cast for a new special
Benefiting World Central Kitchen, Meyers brought the cast together for a charity event special set after the first two films. Father of the Bride Part 3 (ish) even directly acknowledges the coronavirus (COVID-19) pandemic. Martin, Keaton, and Culkin are joined by Kimberly Williams-Paisley as Annie, George Newbern as Bryan, and Martin Short as Franck.
Moreover, Father of the Bride Part 3 (ish) adds a few major players to the series' main cast too. The second film ended with the simultaneous birth of George and Nina's new daughter, Megan, and Georgie, Annie and Bryan's first child. Now that 25 years have passed, Meyers has cast Oscar nominee Florence Pugh and Tony winner Ben Platt, respectively, in those roles.
Could a third film actually come together now?
For fans of the first two movies, Father of the Bride Part 3 (ish) might inspire hopes that a new feature-length movie is in the works. Unfortunately, that doesn't appear to be the case. However, the casting of Pugh and Platt — as well as the story that plays out involving Matty — does leave ample room for one more Father of the Bride movie to come together.
The new special proves perhaps there is enough fan interest. Netflix exclusively released Father of the Bride Part 3 (ish) on its YouTube and Facebook pages. Such mid-budgeted movies — the second film cost $30 million — aren't getting made in Hollywood like they once were. But perhaps Meyers teams with Netflix to round out the trilogy sometime soon.