Is Food Network Star Giada De Laurentiis Still Dating Her Boyfriend, Shane Farley?
Giada De Laurentiis is one of the most well-known stars from the Food Network. And she also had a high-profile divorce from Todd Thompson back in 2015. After that, she started dating producer Shane Farley — and she's only spoken out a few times regarding her experience dating after divorce.
So, are Farley and De Laurentiis still going strong? Here's what we know.
Giada De Laurentiis met Shane Farley back in 2013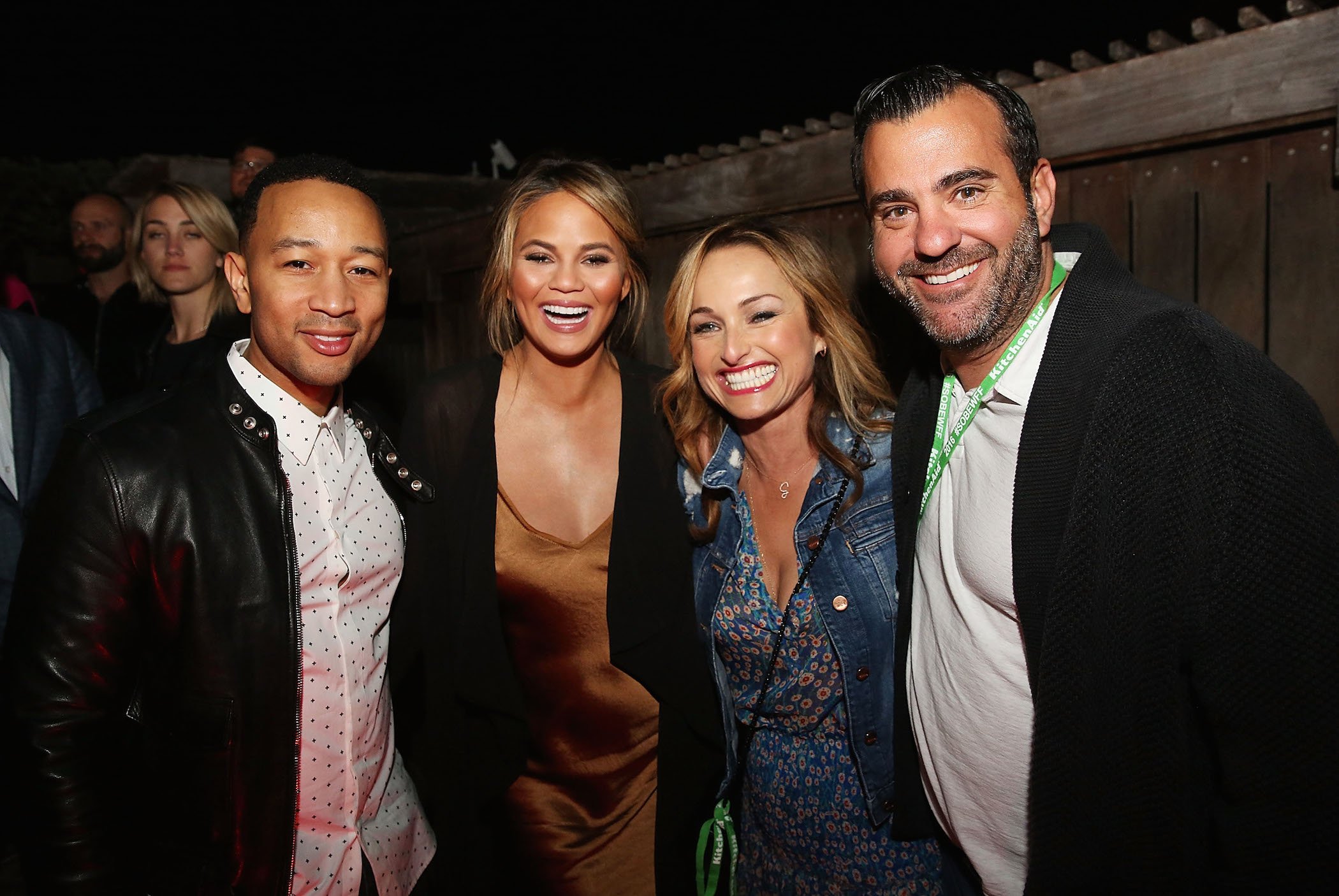 It seems De Laurentiis has known Farley for a lot longer than many assumed. The Food Network star met Farley in 2013 when Farley was set to produce a show with her and Bobby Flay, Mashed reports. But De Laurentiis was still married at the time, so nothing occurred.
It wasn't long after De Laurentiis' divorce when she reconnected with Farley, though. In 2018, she gushed to People regarding how much she enjoys her boyfriend's company.
"Shane's a lot of fun," De Laurentiis said. "He's very spontaneous and loves to laugh. It's one of my favorite things about our relationship."
Farley had equally nice things to say about his girlfriend. "Giada is one of the most positive people I have ever met," he added. "She's warm and absolutely beautiful — what you see on the outside is there on the inside as well."
As far as De Laurentiis and Thompson are concerned, they decided to remain friends post-divorce for the good of their daughter, Jade. And they seem to be co-parenting quite well. "We're supportive of each other and, in turn, supportive of Jade," De Laurentiis said.
De Laurentiis and Farley appear to be going strong through 2020
So, where do De Laurentiis and Farley stand now? It seems they're still going strong into 2020. People reports the two are quarantining together through the coronavirus (COVID-19) pandemic, and it seems to have benefitted their relationship.
"We've been spending every second of every day together, and well, that's never happened for me because I've always been traveling and working," De Laurentiis explained to People in October 2020. "I think it's made us stronger. Truly. I think that's what happens sometimes in these things. You either become stronger or you start to say like, 'Ah, I can't do this.' So it's been fun."
De Laurentiis also noted that the pandemic has given her and Farley a chance to get to know her daughter even better, too. "She's 12, so I find that for 12-year-olds, there's a lot going on," De Laurentiis added. "She had a lot of friends stuff going on. It changes daily. It's a very emotional time."
Their relationship isn't entirely drama-free
It looks like Farley and De Laurentiis are in it for the long haul. But they've still had to navigate some drama. While De Laurentiis was married when she first met Farley, she started dating him post-divorce. Such was not the case for Farley, though. Back in 2015, Page Six claimed Farley was still technically married at the time, though he was in the process of getting a divorce.
While a source told E! News at the time that Farley was quite charming and a real catch, they added, "They just left off he's technically still married. When he first met Giada, he was still very much married."
Thankfully, all the drama is behind them now. De Laurentiis and Farley are continuing on happily with their romance. We're curious to see if they'll do any collaborations together in the future!
Check out Showbiz Cheat Sheet on Facebook!