Is Former Supermodel Stephanie Seymour Married?
Stephanie Seymour was among the group of talents that people have come to know as the "original supermodels." The American actor and model emerged into fame in the same era that saw Naomi Campbell, Kate Moss, and Cindy Crawford dominating the runway. While Seymour's life was unquestionably dazzling, it also included plenty of drama that tends to follow the spotlight. Now, even after she's mostly moved on from the modeling scene, Seymour and her latest husband are constantly making headlines.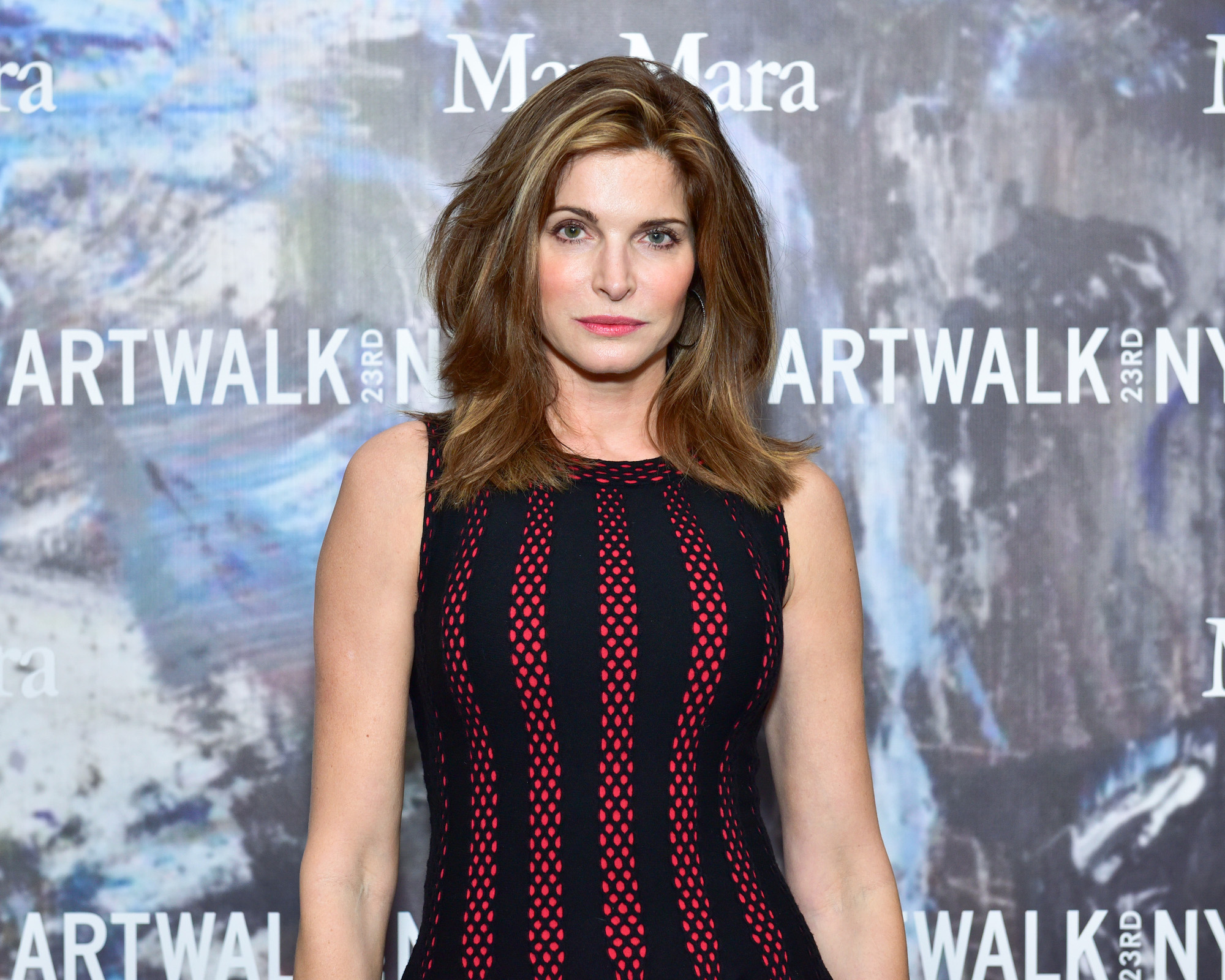 A runway walkthrough of Seymour's modeling past
RELATED: Former Supermodel Christie Brinkley's Net Worth and The 1 Choice She Regrets in Her Career
Seymour's journey to becoming "number one" started at number two. According to IMG Models, Seymour's first notable achievement in the industry was being named the runner-up in the Look of the Year modeling contest. The competition, which was sponsored by Elite Model Management, was not just a way of getting Seymour's name out there. As reported on IMDb, this event was also where she first connected with the agency's head, John Casablancas.
Soon, Seymour left the west coast for the east coast — and Casablancas left his wife — so that the pair could get the young star's modeling career off the ground in New York. Although her romantic relationship with Casablancas was short-lived, she was soon firmly cemented in the fashion scene. Before long, she was a familiar face in work with big brands like Victoria's Secret, Playboy, and Sports Illustrated's famous swimsuit issue.
In the end, the failed relationship with Casablancas was pivotal for her career and inconsequential for her love life. The natural beauty was attracting high-power men from across different industries. She soon had a dating history with as many top names as her resume.
Seymour's dating history is riddled with famous figures
RELATED: Who Is Supermodel Jourdan Dunn's Rapper Fiancé, Dion "Sincere" Hamilton?
Page Six recounted the origins of Seymour's "man-eater" reputation and the era in which she seemed to have her pick of handsome, wealthy men. Her former partners include powerful figures such as Charlie Sheen and Warren Beatty. She even had a one-year marriage to a guitarist named Tommy Andrews, who fathered her first son, Dylan.
All of these men were left behind, however, after Seymour landed a role in Guns N' Roses' "November Rain" music video. The 1991 production served as Seymour's formal introduction to the band's lead singer, Axl Rose. Rose went from Seymour's on-screen co-star to her latest arm candy. They were quite the power couple in terms of status, but things ended badly after just a few years, with both parties filing lawsuits against the other in 1993. 
At only twenty-five years old, there was no reason to think that Seymour's romantic endeavors would slow down any time soon. But in the same year as her split with Rose, Seymour would give birth to her first child with the man who went on to be her husband.
She's traded the fashion life for family life
Seymour's life didn't become any more peaceful after "settling down" with billionaire Peter Brant. Brant left his wife for Seymour following the birth of Peter Jr., and the two would go on to have three more children. Still, Seymour's long-time experience with addiction and alcohol abuse created public drama and tension in the relationship.
Most tragically, Seymour's children have also experienced substance abuse issues. On January 21, 24-year-old Harry Brant died of an accidental drug overdose. According to Today, the family released a statement that read, "Our hearts are shattered. Harry wanted to overcome his addiction and was just days away from re-entering rehab." 
The tragic loss sheds light on the devastating hardships behind-the-scenes of glamorous lives. We wish peace and healing for the whole family in the coming months. 
How to get help: In the U.S., call the Substance Abuse and Mental Health Services Administration's national helpline at 1-800-662-4357.