Is Former 'SVU' Star Christopher Meloni's Wife Also Famous?
Christopher Meloni — though starring in various comedies that defy his reputation for crime drama type roles — is best known for playing Elliot Stabler in Law & Order: SVU. And, though the actor has since departed from the primetime hit, he will return to the character in an upcoming spinoff, following his recent visits to the comedy world.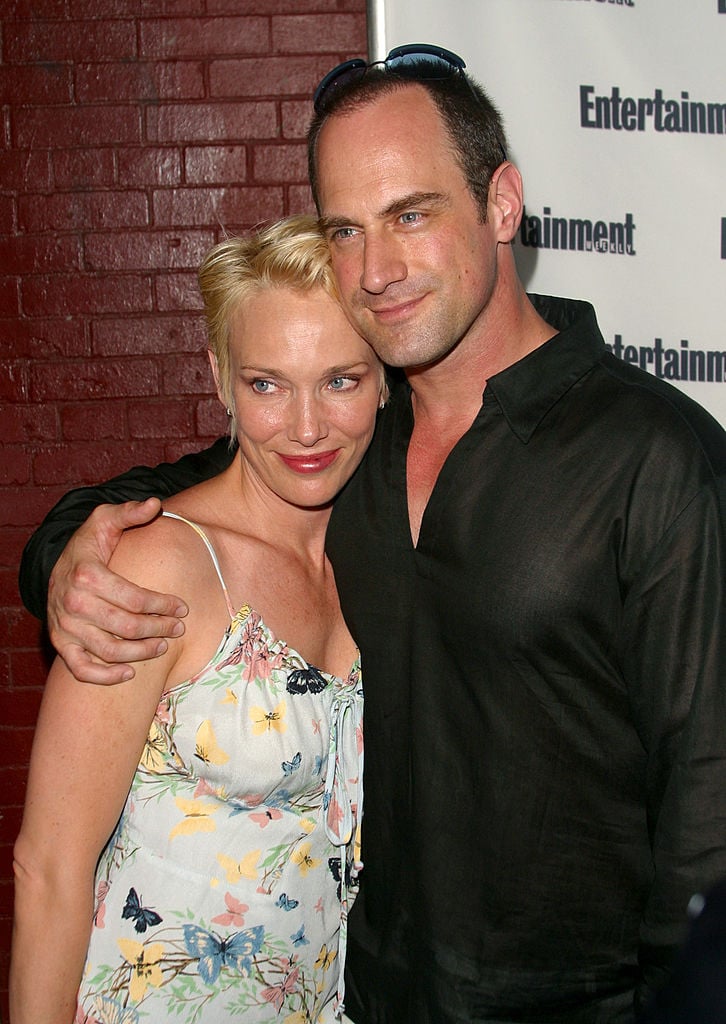 From Wet Hot American Summer: First Day of Camp to Snatched, and more, the actor may have needed a little bit of a break from the intense narratives and character dynamics inherent to SVU. And though the actor boasts a successful on-screen career, he has more to be proud of than his acting accomplishments. 
Christopher Meloni has been married to Doris Sherman Meloni (formerly Doris Sherman Williams) sine 1995, and the couple has two children together: Sophia Eva Pietra Meloni and Dante Amadeo Meloni. Their daughter Sophia is now 19 years old, while their son Dante is 16. Yet, who is Doris Sherman Williams? Who is Meloni's wife? Is she also famous? If so, what is she famous for?
Who is Doris Sherman Meloni? 
Like her famous husband, Doris Sherman Meloni also works in Hollywood, yet she operates from behind the scenes. Christopher Meloni's wife is a production designer and art director, and she has worked on a handful of films you may recognize. 
From 1986's Platoon to The Chase, Automatic, and Walking Across Egypt, most of the production designer's big breaks came through in the 1980s and 1990s, yet she has several other credits to her name. Considering Doris Sherman Williams and Christopher Meloni's first daughter was born in 2001, Sherman Williams may have stepped back a bit from Hollywood to focus on raising their kids.
Williams has also worked on Night at the Golden Eagle, The Curse of Inferno, 413 Hope St., The Locusts, Curdled, and more. In 2006, she worked on the visual effects for the short Zombie Prom. 
While it goes without saying that Christopher Meloni boasts more household name status, it's rare that everyday people can name costume designers, production designers, and art directors off the top of their heads. Unfortunately, the actors often get all the glory and, every so often, a big-time director gets a few internet shoutouts as well! 
Are Christopher Meloni's kids working in Hollywood? 
While both Christopher Meloni and Doris Sherman Meloni work in Hollywood, their son does not yet have any credits to his name — as IMDb does not list his name on their site. 
Sophia Meloni appeared in Dirty Movie, which her father directed, as Suzy, according to IMDb. The film follows an outrageous cut-rate producer about to fulfill his lifelong dream of making a movie about the dirtiest jokes ever. Considering both children have yet to make a name for themselves in the biz, we can assume that they intend to get an education before making a jump straight to Hollywood. Sophia Eva Pietra is currently in college.