Scottish actor Gerard Butler has appeared in some major Hollywood blockbusters as well as sweet romantic comedies, becoming an audience favorite. Although Butler has always been selective about the projects that he works on, he has maintained a successful career in Hollywood for nearly twenty years. Butler has also earned a reputation as a confirmed bachelor – still, he has been linked to some of the most beautiful women in Hollywood. Keep reading to learn whether or not Gerard Butler's single as well as who he has dated before.
How did Gerard Butler get into acting?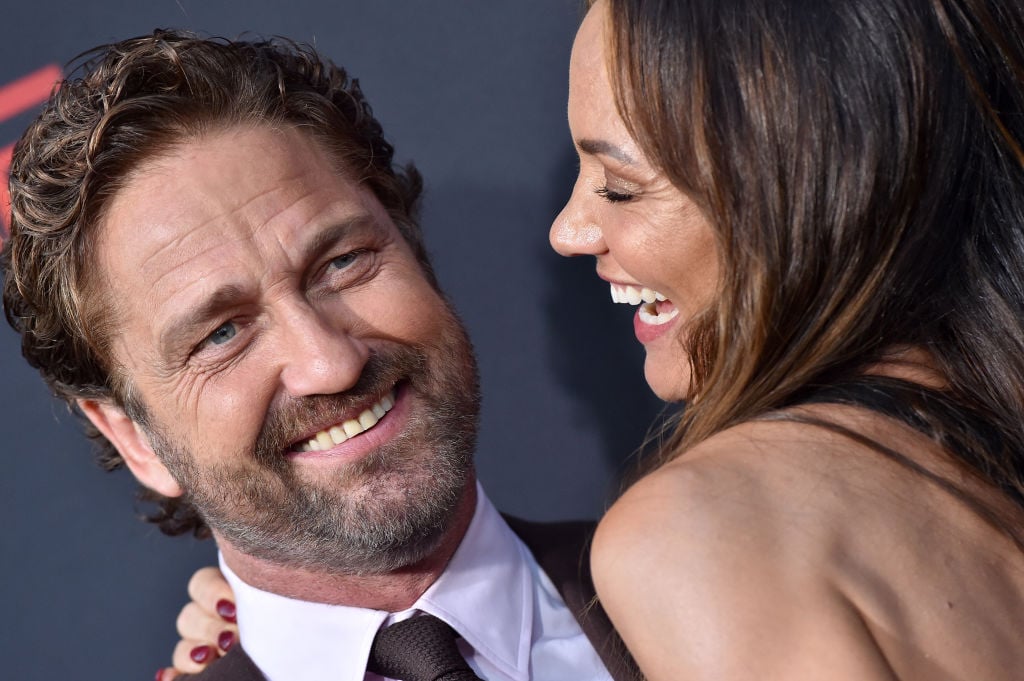 Gerard Butler was born in Scotland in 1969. He studied law in school and even attended the University at Glasgow School of Law. Butler had a wide variety of interests as a young man, and in addition to his law studies, he also attended Scottish Youth Theatre, building the skills that he would eventually use in his Hollywood career. Butler even sang in a rock band for a brief period of time.
In the final year before receiving his law degree, Butler lived in California for a time, eventually returning to Scotland to finalize his education. However, his career as a lawyer didn't work out, and he was fired from his firm before being fully qualified. Butler ended up moving to London and finally settling in California in order to pursue a career in acting. In short order, Butler had scored roles in movies such as Phantom of the Opera, Tomb Raider 2, and Tomorrow Never Dies, a James Bond film.
Over the next few years, Butler continued to work mainly in films, appearing in a wide variety of smaller roles. His big movie breakthrough was in 2006 when he portrayed King Leonidas in the hit action movie 300. Butler gained lots of fans for his dedication to the role, including the super-muscular physique that he developed in order to accurately portray the lead character.
Gerard Butler's rumored relationships
Over the years, Gerard Butler has been linked to many different women, but he's been notoriously cagey when talking about his dating life – he's repeatedly refused to confirm many of his relationships. In 2008, Butler was linked to actress Cameron Diaz, but neither of them ever spoke out regarding the possible romance. In 2009, Butler was rumored to be dating his The Bounty Hunter co-star Jennifer Aniston before she married Justin Theroux. Although the two are known to be good friends, neither Aniston nor Butler would ever confirm the affair.
Butler has also been tied to Lindsay Lohan, reality star Brandi Glanville, Madalina Ghenea, and Lizzie Cundy. In 2014, Butler reportedly started dating Morgan Brown, and for a time, it seemed as though she would really be the one to lock down the famous bachelor.
Is Gerard Butler single right now?
Gerard Butler and Morgan Brown dated on and off for several years before reportedly breaking things off in 2017. Still, they seemed to patch their relationship back up in 2018, and, according to some reports, Butler actually proposed to Brown, getting down on one knee in order to present her with a fabulous ring. Still, sources claim that Brown refused to marry the actor because she was happy with their relationship just the way it was.
While it is not clear whether or not the two are still together, Butler has remained active on social media and in films. No doubt his legions of fans will continue to follow both his personal and professional career with great interest.
Stay tuned to Showbiz Cheat Sheet for all the latest Gerard Butler news!