Is Halsey Dating Cara Delevingne?
Hold the phone — is Halsey dating Cara Delevingne?
We know that they've been friends since at least early 2019, when they collaborated on one of Halsey's music projects. However, new reports claim that their relationship has allegedly become more serious in recent weeks.
So far, neither Halsey nor Delevingne has addressed the rumors, but sources insist that things have reportedly been heating up between them. Ahead, find out more on the reports and what their relationship has been like over the last year.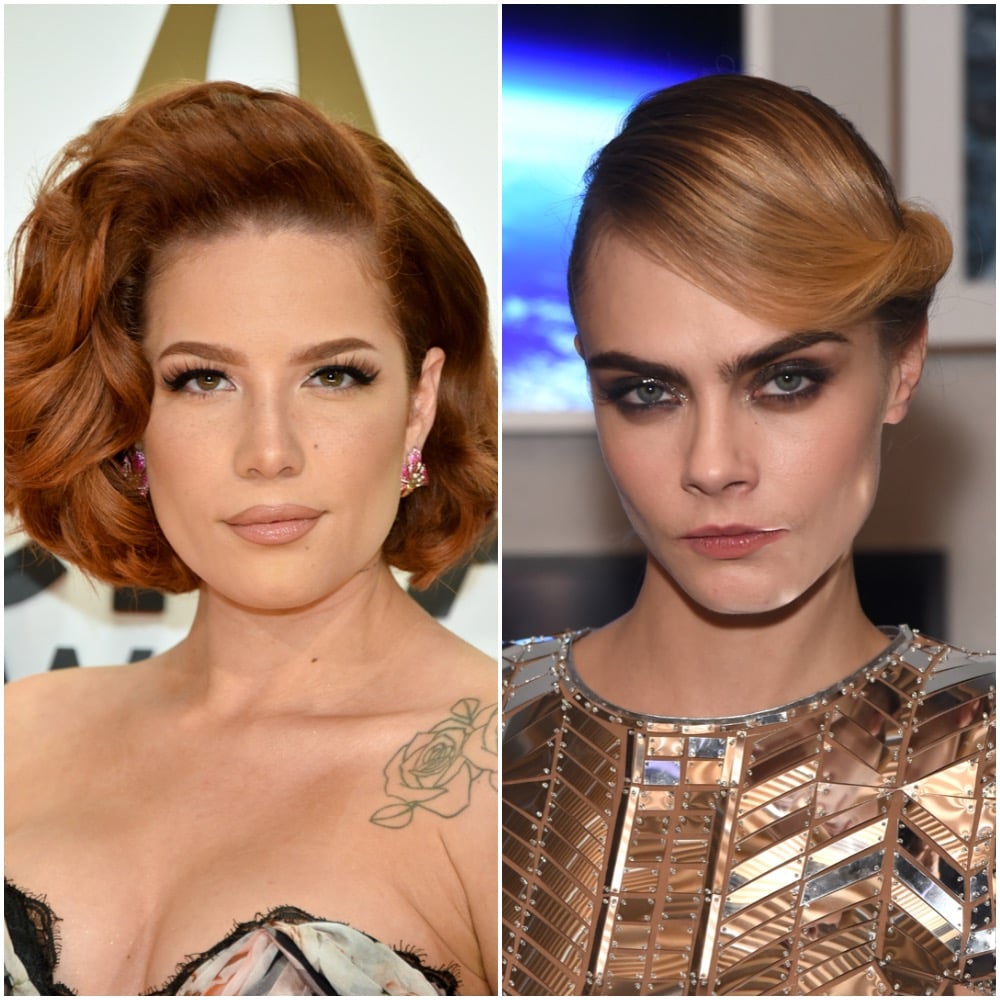 Halsey has been romantically linked to Cara Delevingne
Dating rumors emerged earlier in September when a source told The Sun: "Cara has been hooking up with Halsey in the last few weeks and they've been having a laugh together."
"It's all very casual and just a bit of fun," the insider continued. "Neither of them are particularly keen to be tied down and they're fine about seeing other people."
The source went on claim the two are allegedly keeping things low-key, as "They've both been very open about their sexuality and just want to enjoy themselves so they're both on the same wavelength."
Halsey and Cara Delevingne have known one another for at least a year
As of writing, it is still unclear how Halsey and Delevingne met exactly, but the model-turned-actor appeared in Halsey's video for a song called "Nightmare" in May 2019. To date, the video, which features them posing and dancing in a street with others, has amassed over 100 million views on YouTube.
Though they have known one another for a while, the source claimed that the coronavirus (COVID-19) quarantine has allowed them to grow closer.
"They're usually so busy and flying around the world, but as they've been stuck in LA in recent months, it's given them a chance to see each other," the source continued, before noting how things have allegedly progressed between them.
"Cara has kissed her in front of friends and stuff. It's not a big deal for either of them," they added.
The romance rumors come at an interesting time
The rumors come about four months after Halsey and Delevingne's respective exes, G-Eazy and Ashley Benson, were romantically linked.
Dating rumors between the two emerged in May, about a week after Benson split from Delevingne following a two-year relationship (via Harper's Bazaar). At the time, sources described the pairing as a "fling" to People, but it has seemingly grown so serious that there's even speculation the two might be engaged after Benson was seen wearing a ring in August.
Speaking about their romance, The Sun's source said Halsey and Delevingne could care less. "It's actually just funny to them that their exes are together now, and there's no hard feelings," they added.
Aside from G-Eazy, Halsey has been in relationships with Evan Peters of American Horror Story and the rapper Yungblud. For her part, Delevingne has been linked to musician Jake Bugg, actor Michelle Rodriguez, Miley Cyrus, and others.
With no official confirmation from either side, there's no way to tell with 100% certainty whether these two really have something going on. But we'll keep you updated if anything changes.