Is 'Hamilton' Going to Stay on Disney+?
Fans are pretty satisfied with 'Hamilton' being on Disney+. However, some are wondering if it will stay on the streaming platform. Here's what we know about this musical.
One of the most popular musicals on Broadway, Hamilton, will be available for viewing from the comfort of Disney fans' homes, thanks to the company's subscription service. Will Hamilton stay on this streaming platform for the remainder of 2020 and beyond? Here's what we know about Disney+ and its original content. 
'Hamilton' is coming to Disney's streaming platform
They're not going to give up their shot! Lin-Manuel Miranda partnered with Disney to bring the magic of Broadway to its streaming service. Hamilton was originally expected to make its Disney+ debut during Winter 2020.
However, due to the coronavirus (COVID-19) pandemic, and in honor of the Fourth of July, this streaming platform pushed up the release date of Hamilton to July 3.
"I'm so proud of how beautifully Tommy Kail has brought Hamilton to the screen. He's given everyone who watches this film the best seat in the house," Lin-Manuel Miranda said in a statement, according to Variety. "I'm so grateful to Disney and Disney+ for reimagining and moving up our release to July 4 weekend of this year, in light of the world turning upside down."
This adaptation is a live version of the Broadway musical featuring the original cast, including Lin-Manuel Miranda, and the same beloved, Tony award-winning music. It is especially timely for some fans, as Broadway shut its doors as a result of the pandemic and plans to stay closed until Labor Day.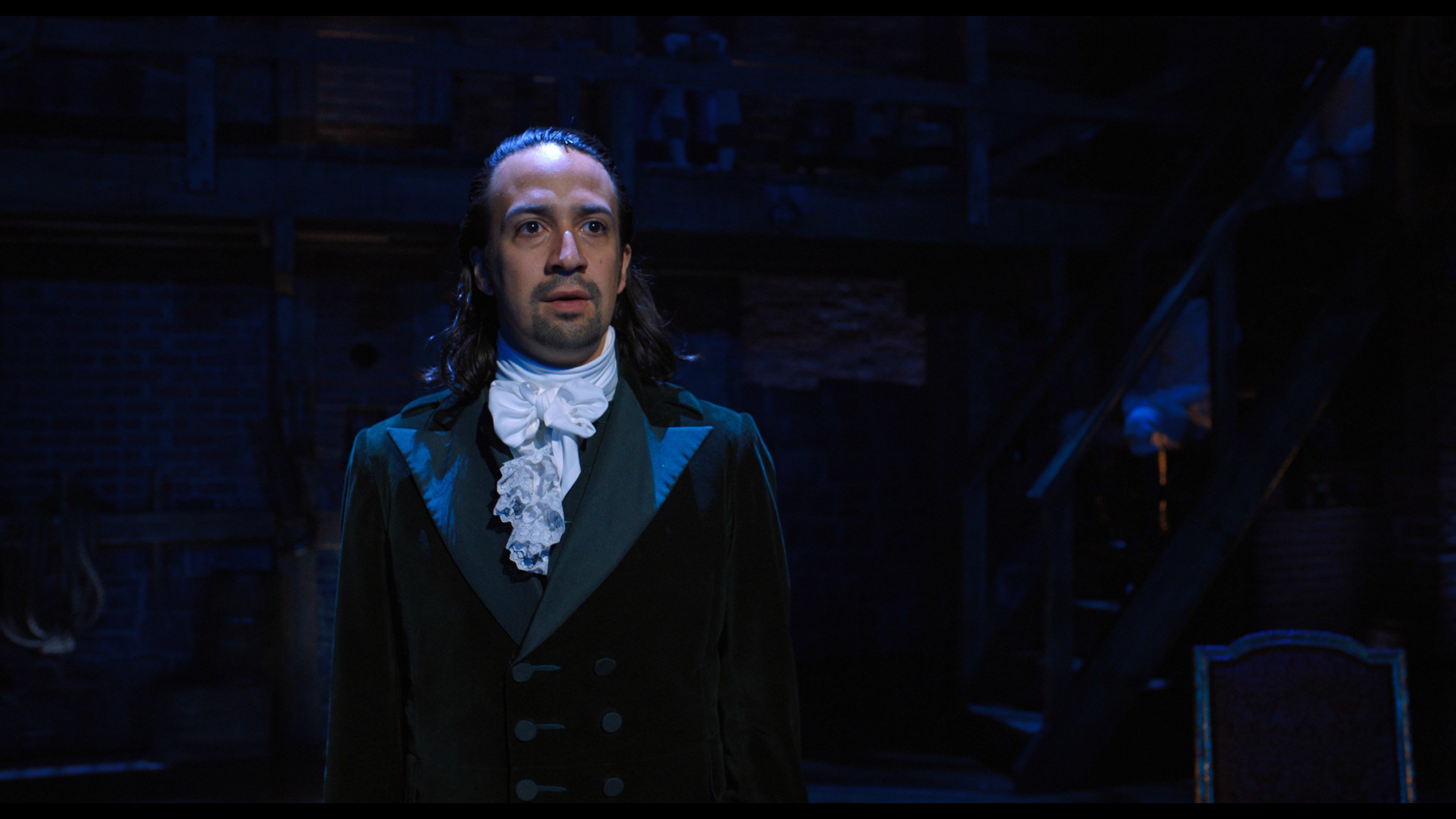 Will 'Hamilton' stay on Disney+ permanently?
With the announcement of Hamilton's early Disney+ premiere, some fans are wondering if that means it will be removed from the library earlier than expected. That will, presumably, not be the case. Disney has yet to remove movies and television shows from their streaming platform.
Mostly, the service has added both original and already-released content created by Disney, Pixar, National Geography, Marvel, and 21st Century Fox. For July 2020, new movies to be available for binge-watching include The Mighty Ducks, Solo: A Star Wars Story, and Diary of a Wimpy Kid: Rodrick Rules. 
There are other musicals coming to this streaming platform during 2020
For fans of musical theater, Hamilton isn't the only special available with a subscription to this service. In fact, another musical production will premiere on Disney+ this year. The Disney movie adaptation of the musical, Into the Woods becomes available to Disney+ subscribers later during 2020. 
All release dates are subject to change. That's primarily due to the coronavirus (COVID-19) pandemic the subsequent early debut of movies like Frozen 2, Onward, and now Hamilton. Hamilton premieres on Disney+ on July 3. For now, though, musicals like Newsies, The Sound of Music, and The Little Mermaid Live! are available for users. 
As the year progresses, Disney will presumably announce new movies coming to its streaming platform. To learn more about Disney+ and to subscribe, visit their website.