Is 'Into the Woods' on Disney+?
There are a few lessons that Into the Woods fans took away from Disney's movie musical adaptation. Nice is different than good. Be careful of the tale you tell — children will listen. Every moment is a moment when you're in the woods.
Is the Disney-created movie musical, Into the Woods, available for streaming on Disney+? Here's what we know about this film and how to watch it.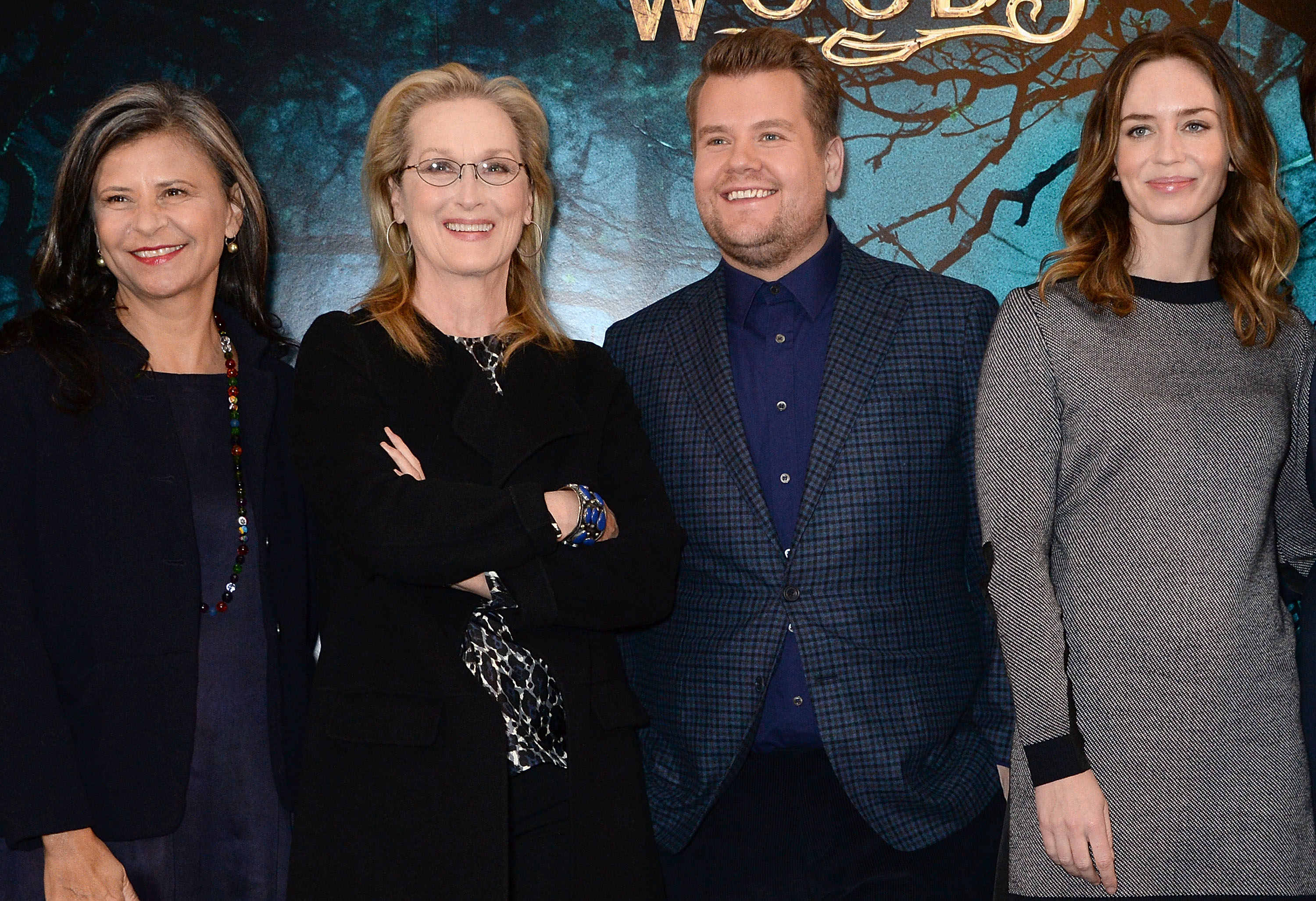 Disney released their adaptation of 'Into the Woods' in 2014
What is it that you wish? To have a child? To go to a festival? Are you certain that what you wish is what you want? Disney's movie musical adaptation of Into the Woods shows viewers what happens to fairytale characters after their wishes are granted.
Originally released in 2014, this film features a pretty impressive cast. That includes James Corden as the Baker, Emily Blunt as the Baker's Wife, Anna Kendrick as Cinderella, Chris Pine as Cinderella's Prince, and Meryl Streep as the Witch. 
Things get pretty complicated when these characters head into the woods in search of their happily ever afters. There are a few songs from the characters and even though it's somewhat different from the stage production, it's still a favorite among many musical fans. Now, it's available for streaming on Disney's subscription service, Disney+. 
Is 'Into the Woods' on Disney+?
Even though Disney+ launched in November 2019, not everything owned by the Walt Disney Company was immediately available for streaming due to "pre-existing agreements." However, after months of waiting, Into the Woods became available for streaming during December 2020.
Although some Star Wars, Marvel, and Pixar movies were previously available on rival streaming platforms, if you want to binge-watch this movie musical, a subscription to Disney+ is your best bet. However, the film is available for purchase digitally and physically, thanks to retailers like Amazon, Walmart, and Target. 
Disney+ is home to several Disney movie musicals and live recordings
Prior to Into the Woods' debut on Disney+, the streaming platform released a live recording of the Tony Award-winning Broadway musical Hamilton. With a July 4th weekend debut, this stage production featured the original cast, including one of the masterminds behind the music, Lin-Manuel Miranda as the title character.
The streaming platform also houses vintage musicals like The Sound of Music and Annie. There's The Little Mermaid Live, which originally premiered on ABC, as well as animated classics like The Lion King, Beauty and the Beast, and Aladdin, which have since been adapted and remade as stage productions on Broadway. 
Disney also has plans to debut other fan-favorite musicals on the platform. That includes the 2018 release Mary Poppins Returns, the sequel to the original movie, starring Emily Blunt as the title character.
Into the Woods is now available on Disney+.