Is James Franco Headed for Engagement With His 26-Year-Old Girlfriend?
From Oscar-winning performances to unsavory comments regarding his character and alleged sexual assault allegations, we've all heard of James Franco in some context. And now, it seems the Hollywood star is in the news more than ever before. Page Six reports he's recently been subpoenaed in Johnny Depp's lawsuit against former flame Amber Heard — and it has many talking about Franco more than ever before.
While Franco may claim the limelight more often than many other celebrities, he keeps certain aspects of his life totally personal. And it seems he's managed to keep his love life to his 26-year-old girlfriend, Isabel Pakzad, totally on the down low. So, is his seemingly loving relationship headed for engagement? Here's what we know.
James Franco keeps his relationship with girlfriend Isabel Pakzad under wraps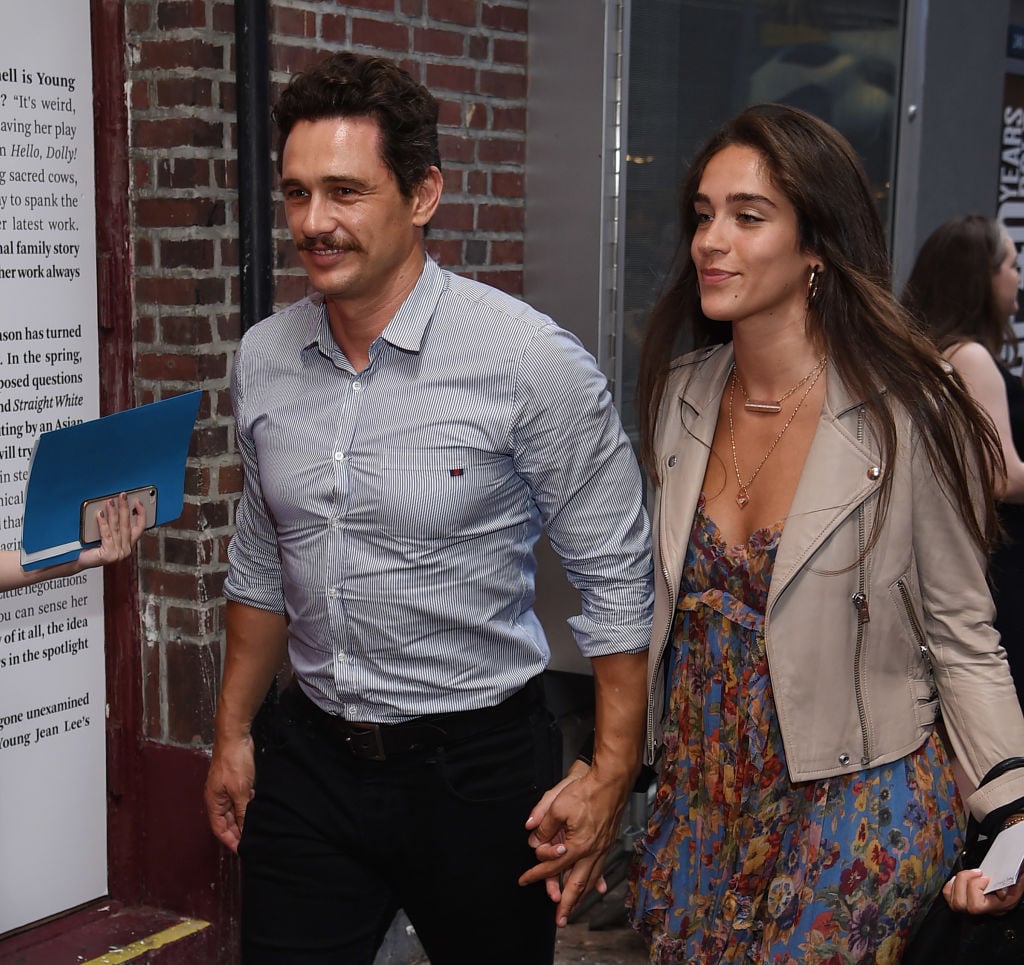 According to InStyle, Franco and Isabel Pakzad have been dating since November 2017 — though the actor seems to rarely talk about Pakzad to the press. In July 2018, the publication notes they debuted as a couple on the red carpet together, and they've seemingly been going strong since. As for what Pakzad does, we know she's just 26 and was going for her Masters in integrated design, business, and technology at the University of Southern California following her attendance at Penn State.
It seems Franco may be keeping his relationship out of the spotlight ever since the sexual assault allegations first surfaced, too. Daily Mail notes many think Franco may have gone more public with his relationship if the allegations didn't surface. As for if Pakzad and Franco's relationship was affected by what occurred, we're not sure — though Daily Mail does say that the claims deeply affected Franco's personal life and caused him to change his phone number, according to an insider.
They've been spotted in public more recently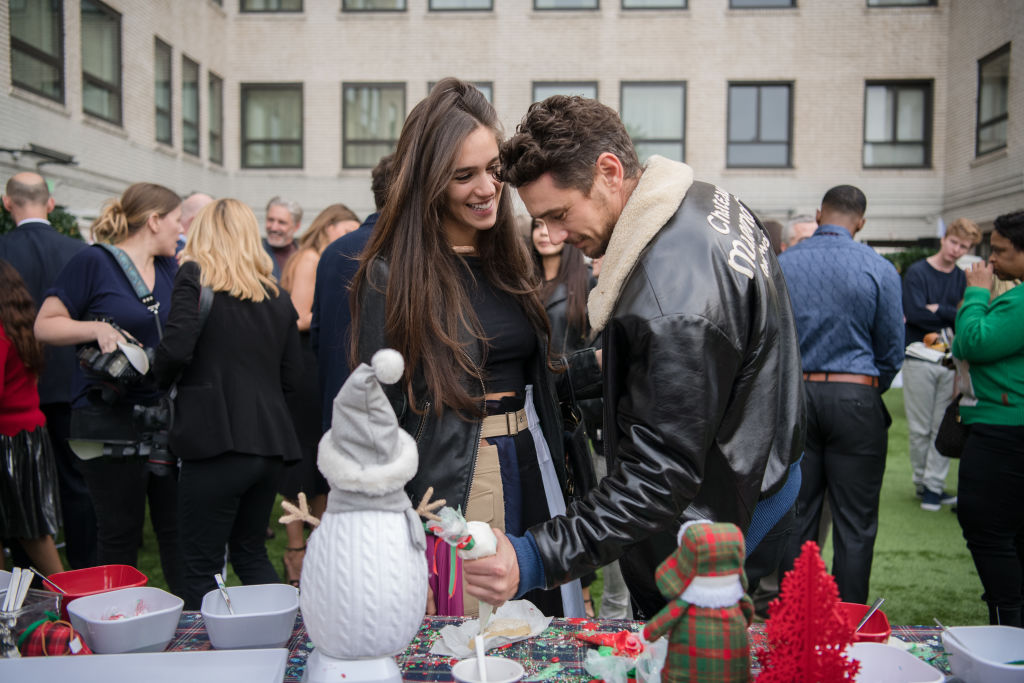 With Franco and Pakzad keeping their relationship so close to the chest, it can be hard to know if they're still going strong — but it seems they are. Daily Mail reports they were spotted getting cozy at Coachella this past April. While Franco attempted to conceal his identity with a black mask, Pakzad continued to show PDA as they tromped the festival grounds.
Even earlier this year, it seems Franco also had a moment where he didn't shy away from the cameras with Pakzad around, too. According to Daily Mail, the two attended a Lakers vs Warriors basketball game and sat amongst many other celebs.
Oddly enough, it seems Pakzad doesn't feature Franco in any of her Instagram posts, however. Perhaps this just speaks to how she and Franco want to maintain their privacy, but since many know they're dating, it may make others wonder what the secrecy is all about.
Sources claim the two have spoken about getting engaged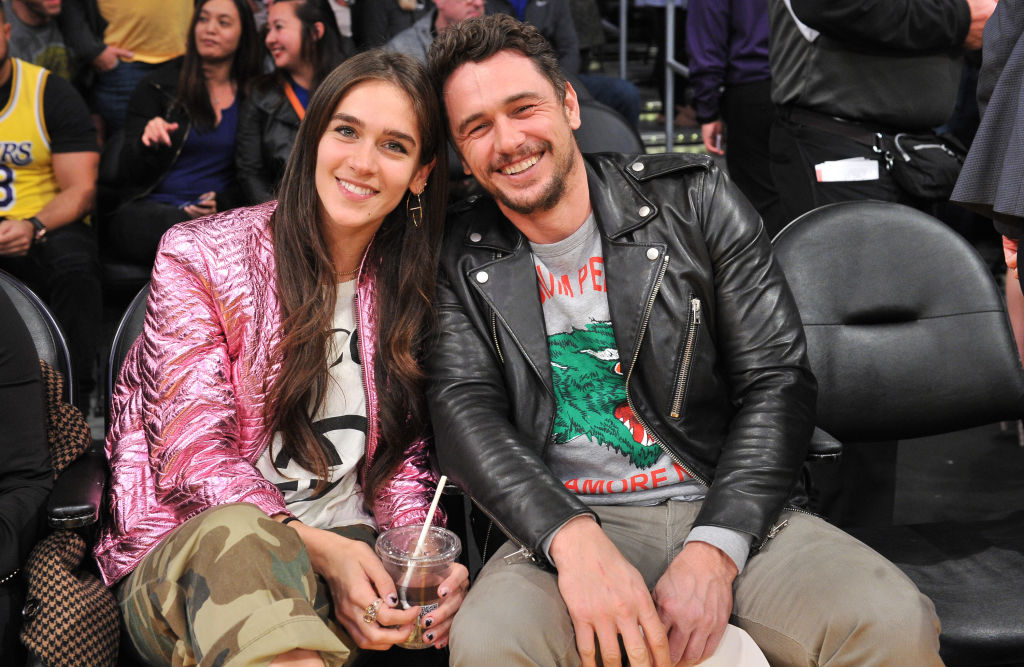 So, with nearly two years of dating behind them, are Franco and Pakzad headed for engagement? Us Weekly reports one source says it seems things are headed that way. "They're going strong. They really enjoy hanging out with each other. … They just act like a regular 'new' couple with lots of PDA," the source said. The source also added that the two of them have "spoken about getting engaged," so only time will tell if they'll really tie the knot.
Until then, it looks like we may be seeing Pakzad getting into some acting as well. MSN reported back in January 2019 that the young woman was starring in a 13-episode web series called Baker's Dozen. According to her schooling, it doesn't seem like acting was the route she was planning on taking — but perhaps Franco's influence really took hold. We'll have to wait and see if the two collaborate in the future.
Check out Showbiz Cheat Sheet on Facebook!