Is Jared Leto Jealous of Joaquin Phoenix's Joker?
Joaquin Phoenix won an Academy Award for 'Joker.' But how does 'Suicide Squad' star Jared Leto feel about Phoenix's success in the role?
The Joker has been brought to life countless times over the years. Between his appearances in animation, video games, and movies, Batman's arch-nemesis is never far from fans' radar. Even so, the world was surprised when Warner Bros. announced a Joker movie starring Joaquin Phoenix and directed by The Hangover's Todd Phillips.
But no one was more taken aback than Jared Leto. Prior to Phoenix, Leto was the last actor to play the role on the big screen. In 2016's Suicide Squad, the actor gave audiences a radically different version of the Joker. Covered in tattoos with metal teeth, even the design of Leto's Joker was divisive. Then the film itself was released, paving the way for more of Leto.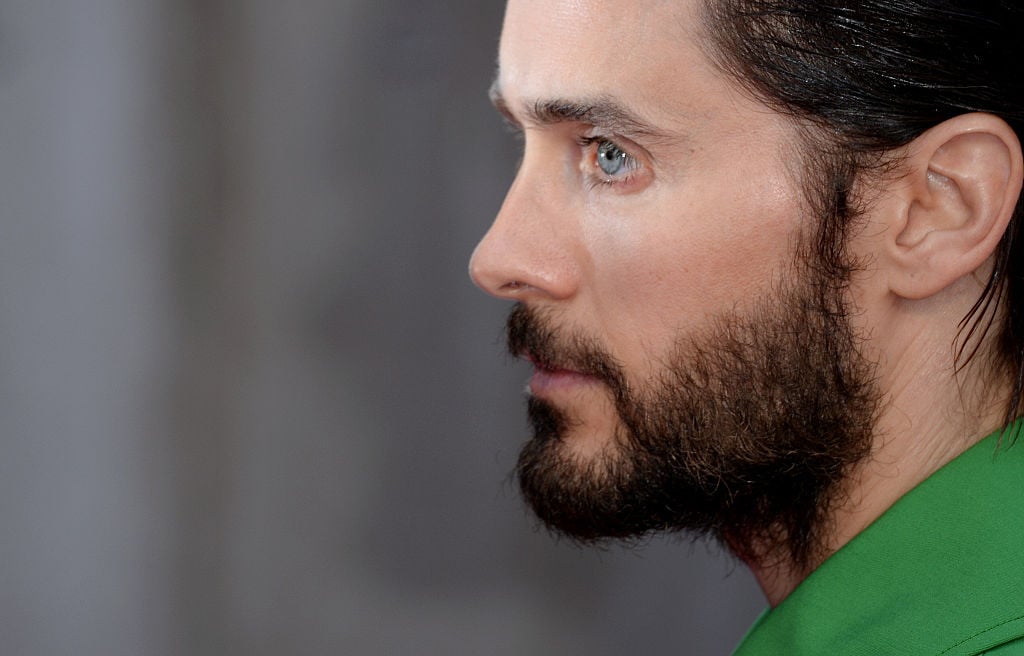 Jared Leto was supposed to star in his own Joker standalone movie
In fact, Suicide Squad was indeed intended to serve as a springboard for spin-offs. In the years after its release, fans heard talk of a standalone Joker movie starring Leto and another film centering on Joker and Harley Quinn (Margot Robbie). Neither of those came to fruition. Only the Harley-led Birds of Prey and a soft reboot/sequel The Suicide Squad have come together.
Leto's Joker hasn't been seen since his debut. In fact, Birds of Prey completely avoids the opportunity to show the character's face on screen. This could be paving the way for the Joker to be recast upon his next appearance. While Warner Bros. hasn't officially replaced Leto, it's not hard to surmise why the studio isn't keen to work with him again.
After all, Leto's antics on the set of Suicide Squad are legendary. In the interest of "getting into character," the actor terrorized his castmates. So we can't imagine stars such as Robbie, Viola Davis, Joel Kinnaman, and Jai Courtney — all of whom are back for The Suicide Squad — will miss Leto's presence. Besides, audiences mostly despised his take on the Joker anyway.
The actor reportedly tried to sabotage Joaquin Phoenix's movie
Phillips' Joker isn't connected to the DC Extended Universe version Leto played. But many considered its production a clear indication Warner Bros. wasn't moving forward on a similarly Joker-centric project for Leto. In fact, the actor was reportedly very upset at the news Phoenix would star in a standalone film.
Leto, it seems, felt betrayed by the studio that had promised him a Joker film of his own. So according to The Hollywood Reporter, he took matters into his own hands. We won't delve too deep into how far he went to get Phoenix's movie canceled. But it does seem like Leto harbors resentment at least toward the team at DC Films for their handling of the Joker situation.
However, it's unclear if Leto is specifically angry toward Phoenix. Leto hasn't really addressed Joker publicly. But we do know he hasn't officially handed off the reins to the character — or his blessing — to Phoenix. Conversely, Ben Affleck has explained his decision to walk away from Batman and his faith in Robert Pattinson's upcoming take.
After 'Birds of Prey,' is Warner Bros. looking to recast the DCEU Joker
At this point, both Batman and the Joker are in similar places at Warner Bros. Gal Gadot is definitively Wonder Woman. Robbie is definitively Harley Quinn. But fans aren't sure if two versions of both Batman and the Joker now exist in the DCEU. So far, Phoenix's version is its own thing, likely with a sequel on the way. And Pattinson will reportedly be similarly disconnected.
But if that's the case, then the shared continuity of the DCEU will eventually need its own Batman and Joker. As mentioned, Birds of Prey doesn't reaffirm Leto in the role or cast another actor. Quite possibly, no one involved behind the scenes knows what will happen with the Joker. Yet, the more time goes by, the more likely it is we've seen the last of Leto.