Is Jason Derulo Destroying TikTok?
The year has been full of surprises, to say the least. The latest one might be the fact that music star Jason Derulo has positioned himself as a social media influencer alongside Gen Z content creators.
DeRulo, who's known for some catchy singles from the 2010s and for transforming himself into a well-endowed feline for the big-screen adaptation of Cats!, has recently been making headlines. And it's not for any music or film projects, but for short little videos he's been creating for the social media platform, TikTok.
As popular as his videos are, Derulo has also been receiving some flack for creating an unfair playing field on the platform – he is a superstar, after all. So is Jason Derulo destroying TikTok? Some fans certainly think so.
Who was Jason Derulo before becoming a TikTok sensation?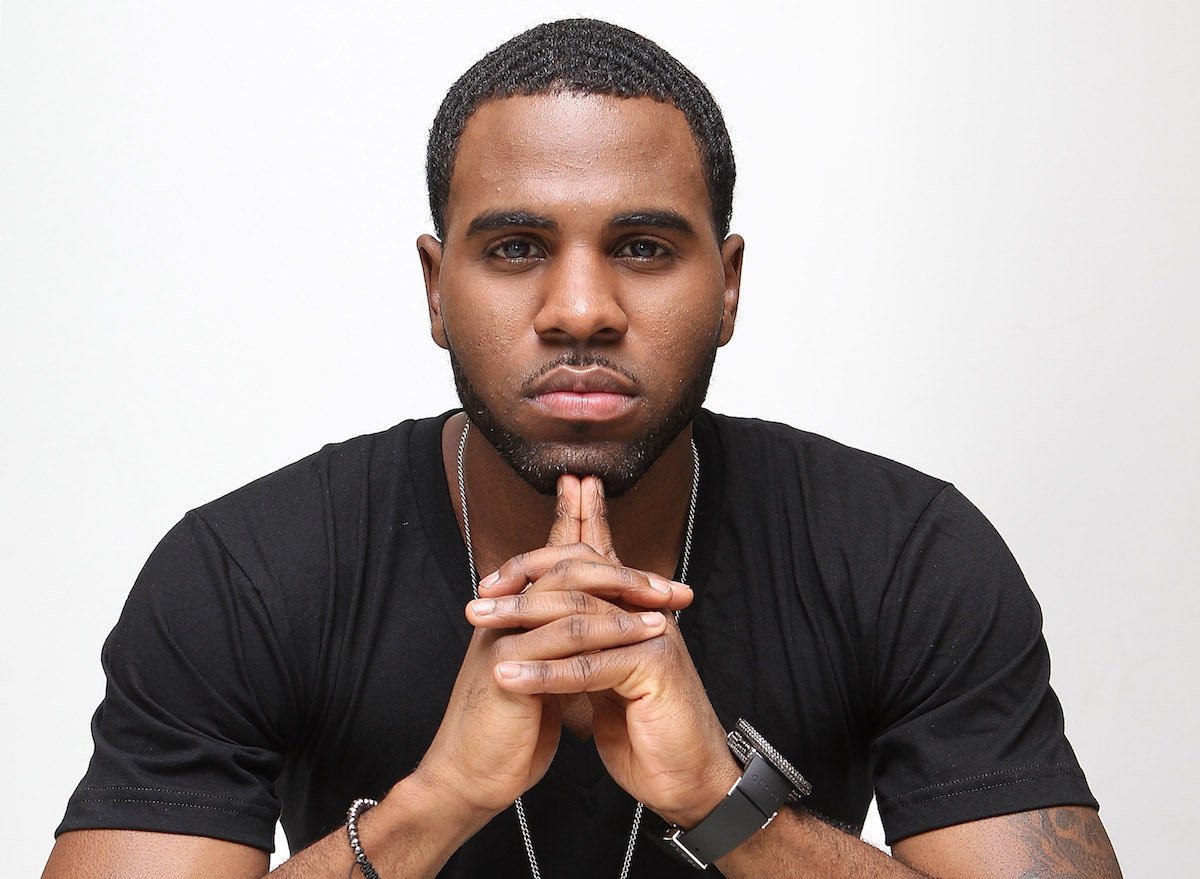 Derulo made his big public debut in 2009 with his first single, 'Whatcha Say', although some knew of him before that as the winner of 2006's finale of Showtime at the Apollo. 'Whatcha Say' was an instant radio hit, even reaching number one on Billboard's Top 100. 
Immediately, Derulo was an unstoppable star; he spent the next several years pushing out one mega-hit Platinum single after another, including 'Talk Dirty', 'Ridin' Solo', and 'Take You Dancing'. 
Not only can Derulo sing, but he can dance, too. His moves have gotten him a gig as a judge on the hit competition show So You Think You Can Dance, and the role of attention-seeking kitty cat Rum Tum Tugger on the movie adaptation of Andrew Lloyd Webber's hit Broadway musical, Cats!. Derulo brought a whole new level of dancing skill to the part.
DeRulo has found a new job as TikTok star
TikTok is the new social media sensation, replacing Instagram and Snapchat as the hottest new platform. Instead of posting photos, TikTok users post extremely short videos, perfect for the attention-deficit generation.
The videos range in topic from comedy routines to educational material, but the most popular videos are inarguably shared by attractive young people dancing the choreography to different popular song clips. Most of the breakout stars of TikTok are amateur teenagers who have amassed a following, but some stars are joining the TikTok trend, too — and it seems DeRulo is taking it a lot more seriously than anyone else.
He opened an account in March of 2020, and since then has gathered over 30 million followers on the platform. He told Complex that he loves the platform because it allows his authenticity to shine through.
"I feel like I thrive on TikTok because I can show me," said Derulo. "TikTok is all about creation, and I love building things from nothing."
He allegedly makes over $75,000 for each post he makes and has even alleged that his net worth according to Forbes is far under the mark of what it actually is.
Some people think it's unfair that DeRulo competes on TikTok with amateurs
Since the beginning days of TikTok, fans have cheered for amateurs like Addison Rae and Charli D'Amelio on TikTok — teenagers who found a large following just by making simple dance videos with their cell phones in their bedrooms. Now, amateur content creators are being given the chance to show their creative side in an array of other verticals: recipes, dermatology advice, makeup tutorials, skincare, financial advice, and even extreme couponing.
Derulo's TikTok presence is pure entertainment. And fans cannot deny that he's created some high-quality content. But some people think that it's unfair that a professional like Derulo is making such a large income on the platform because he has resources at his disposal that most others don't.
Buzzfeed highlighted part of the issue earlier this summer:
Derulo's music had its moment organically and purely as the TikTok gods intended when his 2015 single "Get Ugly" provided the soundtrack for a series of moving coming-out videos. But since then, he has built a well-oiled content creation team who help with special effects, stunt coordination, prosthetics, and makeup.

His collaborators include Australian photographer David Strib, who had previously been documenting Derulo's travels around the world after they connected on Instagram, content creator Max Goodrich, and Frumes, who has made for the perfect costar in some of his most popular TikToks.
One recent Twitter user wrote, "I'm waiting for people to realise that Jason Derulo has a production team for his TikTok videos," indicating that fans think that DeRulo's content on TikTok isn't as authentic as he'd like people to think it is, and there's actually a lot of work that happens behind-the-scenes to make them look as perfect as they do. "[T]he devil works hard but Jason Derulo's TikTok team works harder," someone else tweeted.
Buzzfeed, which reports that Derulo is capitalizing "on challenges by upping the ante with his professional production team," notes that Derulo is collaborating with the platform's popular creators. "It's interesting to see who is left out — namely the Gen Z creators who have previously been marginalized by TikTok for being "ugly," "poor," or Black."
However he produces his content, it's undeniable that Derulo is the King of TikTok. We can only hope that he's sharing the wealth with the team that comes up with the ideas and creates the content for him. To his credit, Derulo makes it a point to give video credit in his captions.