Is Jeffree Star Still Feuding with the Kardashian-Jenner Family?
Beauty guru Jeffree Star is one of the most popular YouTubers working today. He is the founder and owner of Jeffree Star Cosmetics and is well-known for his brutally honest reviews of other makeup products and brands on his channel. Fans love Star for his unfiltered honesty and many turn to his reviews before spending money on new products, waiting for his stamp of approval. However, Star has made a few enemies in the beauty industry over the years, including the Kardashian-Jenner family.
How did Jeffree Star become famous?
Star was born in California in 1985. He became interested in makeup at an early age, but his first real foray into entertainment was as a singer. He rose to fame through the social platform MySpace, posting videos of his songs, makeup tutorials, and other inspirational content.
In 2007, Star began touring the United States, performing in front of appreciative audiences, and by 2009, he had released his debut album. Although Star was clearly a musician on the rise, he had other ambitions, and in 2010, after being signed to Akon's record label, he began having second thoughts.
In 2013, Star left the music industry and began to concentrate exclusively on makeup. One year later, Star launched his own cosmetics company, Jeffree Star Cosmetics.
His brand quickly began to grow, and from velour liquid lipsticks to star-shaped mirrors and makeup bags, Star's products became very popular within the beauty community. His YouTube presence also began to grow, and these days, he is one of the highest-paid and most popular influencers on the video platform.
Jeffree Star slammed Kylie Jenner's makeup brand
As Star's own makeup brand continued to grow, so too did the popularity of his makeup review videos. At the end of each video, Star pronounces whether a product is "Jeffree Star approved," and many times, his fans will follow his recommendations to a T.
Star's blunt reviews have caused him to sever many ties within the beauty industry, and his feuds with Kat Von D and Too Faced Cosmetics have been well-documented.
In 2016, Star incurred the wrath of Kylie Jenner, after he released several videos criticizing Jenner's products. He accused her of overcharging for basic products and even stated that the formula of her lip kits "suck."
Star also called out Jenner for some defective lip gloss wands. Over the next several years, Star continued reviewing Jenner's products, frequently finding fault with them — especially in the case of Jenner's controversial, very expensive makeup brush kit. Finally, according to Star, Jenner removed him from the PR list of beauty gurus to receive products for free in exchange for reviews.
Is Jeffree Star feuding with the Kardashian-Jenners today?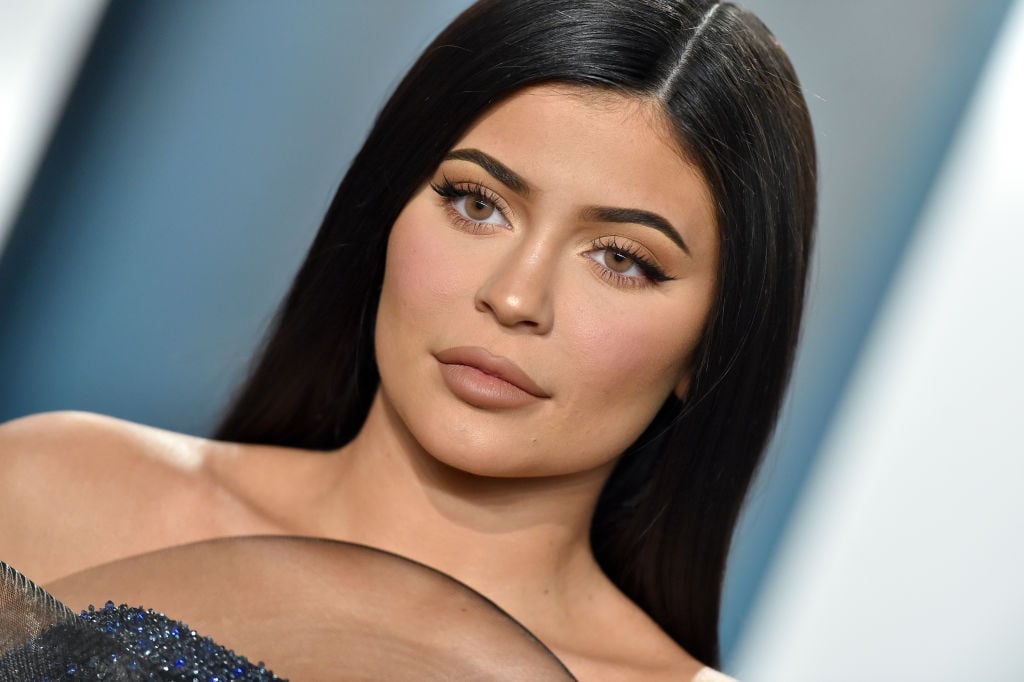 Removing Star from the PR list for Kylie Cosmetics was hardly the last incident to take place between Star and the Kardashian-Jenner family.
In 2017, Star called out Kim Kardashian West for some suspect bronzer swatches that she shared on her KKW Beauty social media page. Her fans were quick to come after Star, but surprisingly, the reality star defended Star, and his freedom to share his opinion.
In 2019, Star came for Jenner again, when he filmed a video reviewing her Kylie Skin products, revealing that the skincare line was definitely not "Jeffree Star approved."
Most recently, Star became embroiled in a feud with Kourtney Kardashian's son, Mason Disick, when the child called Star "spoiled AF" on a TikTok live stream. Star responded, stating: "I had $500 in my bank account six years ago … Maybe he's confused with his own privilege versus mine being self-made, hopefully his father can educate him soon!"
Clearly, Star and the Kardashian-Jenners aren't on their way to making amends any time soon.