Is 'Jeopardy!' Guest Host Mayim Bialik Married?
Jeopardy! recently named The Big Bang Theory alum Mayim Bialik and game show GOAT Ken Jennings guest hosts of the beloved quiz show through 2021. With Bialik up first at the iconic lectern, fans have been wondering about the Call Me Kat star's personal life.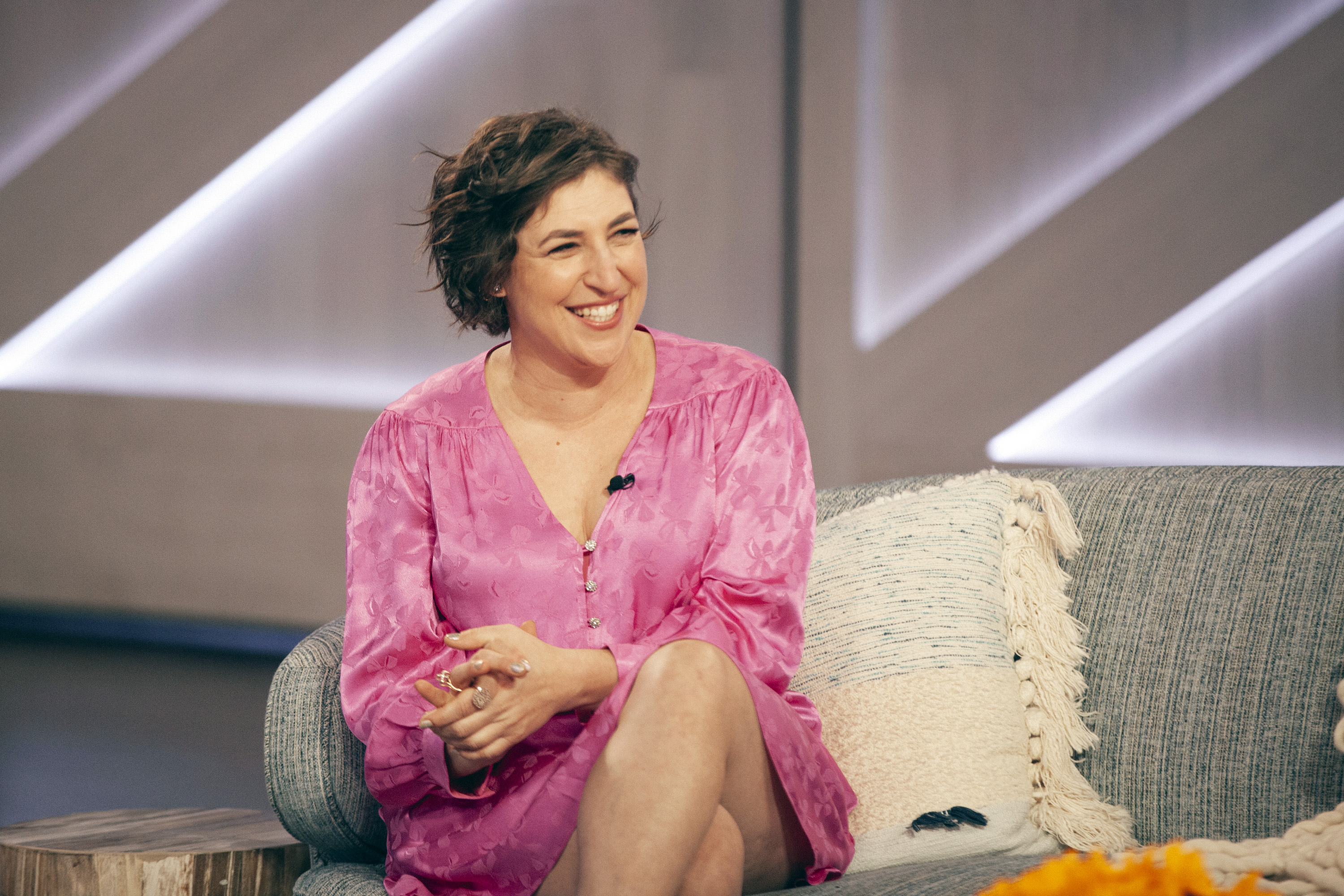 Mayim Bialik hosts a podcast with her boyfriend
Bialik was married to businessman Michael Stone from 2003 to 2013. She shared the news of their plans to divorce in 2012.
"After much consideration and soul-searching, Michael and I have arrived at the decision to divorce due to 'Irreconcilable Differences,'" she wrote in a statement to Kveller. "Divorce is terribly sad, painful, and incomprehensible for children. It is not something we have decided lightly."
She has two sons – Miles, 15, and Frederick, 12 – with Stone. Now in a relationship with her co-host on her mental health podcast "Mayim Bialik's Breakdown", the actor enjoys the personal and professional bond they share.
"My partner Jonathan Cohen and I work on it together," Bialik told the Jewish News Syndicate in February 2021 of the podcast. "We are creative and writing partners. One thing we talk about on the podcast is loneliness for people struggling with that. He is a writer and I'm a neuroscientist, so I bring the science piece."
Mayim Bialik's sons are selective in their TV viewing
Bialik holds a Ph.D. in neuroscience and is currently serving as guest host of Jeopardy! She was tipped off about the guest hosting gig when her oldest son scrolled by the opportunity on the internet.
"My older son is the one who originally said 'Did you know they're looking for Jeopardy! hosts?'" Bialik revealed in an interview for the show. "'I saw on the internet that maybe you should find out'. So, he was really, really proud. He's very, very excited. He, at his age, knows the impact of this show."
While her sons take pride in Bialik's command of the iconic quiz board, they aren't necessarily tuning in to their mom's Fox Network sitcom.
"My ex-husband watched the first episode [of Call Me Kat] with them, and I'm grateful to him," Bialik said. "They hear a lot that I'm working, so it was good for them to get to see a little of what my work is about. They are 12- and 15-year-old boys, so I'm not sure they'll be regular watchers. … They're more into Will Ferrell and Sacha Baron Cohen."
'Call Me Kat' season 2 set to air in 2022
Now renewed for a second season, Call Me Kat is based on the British sitcom Miranda. Bialik plays the title role of Kat, a 39-year-old single woman who leaves her job as a professor at the University of Louisville, and uses the money her parents saved for her wedding to launch a cat cafe. Bialik feels the premise of the show delivers a positive message.
"I think our show is about empowerment for singles," she remarked. "Society's changing, and we want to reflect that. But there's something for everyone, and I think our writers have done a good job [showing that] no one has the perfect life, whether coupled or single."
Swoosie Kurtz portrays Kat's uber traditional mother Sheila, who considers her daughter's unmarried status as a failure of her parenting skills. Bialik sees shades of her own mom in the character.
"I think my mom would vehemently deny it, but it's most moms' wish their daughter would be married," she said. "My mom has more humor and self-awareness than that character, but there's a lot of my mom's flair in her."