Is Jim Carrey Dating Anyone in 2020?
We know Jim Carrey best for his iconic roles in movies like The Mask, Dumb and Dumber, and The Truman Show. And now, he's back in the spotlight as Dr. Robotnik in the new Sonic the Hedgehog. While many didn't have high hopes for the Sonic film, it's Carrey who's stealing the show as the evil mastermind. And it's making us wonder what's going on in his personal life, as the funnyman tends to keep to himself.
We know Carrey's had some seriously turbulent relationships in the past. He's gone through two failed marriages, and his last public relationship was with his co-star from the hit dramedy, Kidding. So, is Carrey dating anyone in 2020? Or is he flying solo as he soaks in all the Sonic glory? Here's what we know.
Jim Carrey has a number of failed relationships in his past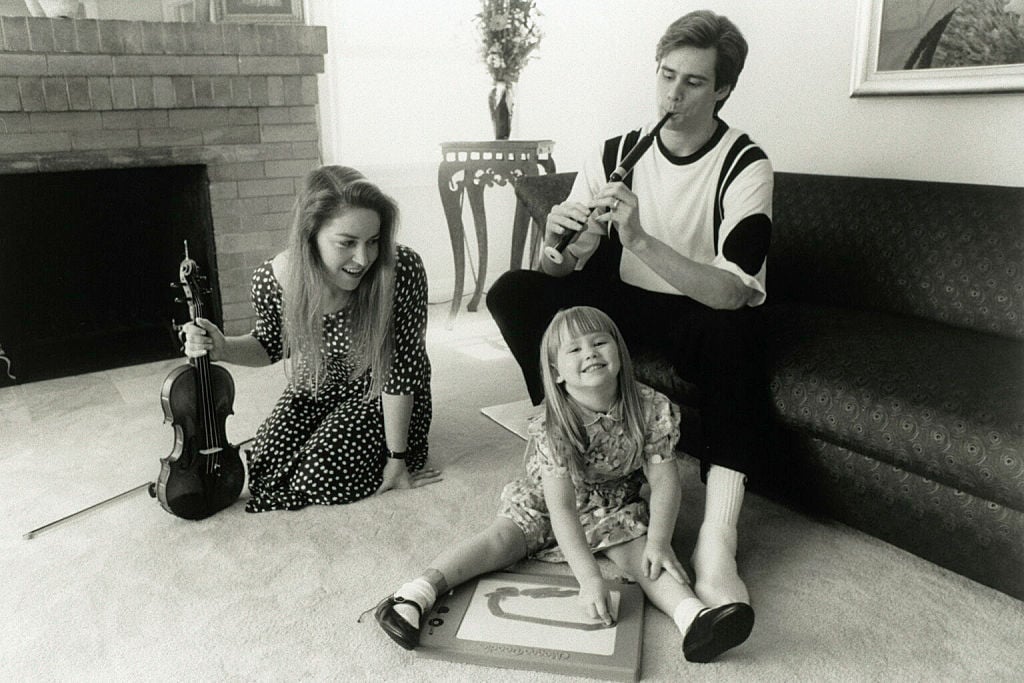 Being a superstar in Hollywood often means giving up privacy. And many are familiar with Carrey's past relationships and failed marriages. People notes Carrey first developed his sense of humor because of his mom's sickness, and his desperation and depression fed into his interpersonal relationships. While this made him a complex — and often loving — partner, it didn't help keep his relationships particularly healthy.
Back in 1987, Carrey married his first wife, Melissa Womer. Together, they had a daughter, Jane, who's now 32. Their marriage lasted seven years, which may be Carrey's longest-running relationship.
Then, in 1996, Carrey married Lauren Holly after connecting on Dumb and Dumber. Their marriage lasted a mere eight months.
After that, Carrey dated a number of actresses and models. And his relationship with Renée Zellweger showed promise, though they never made it past their brief engagement.
He's allegedly a 'hard guy to date'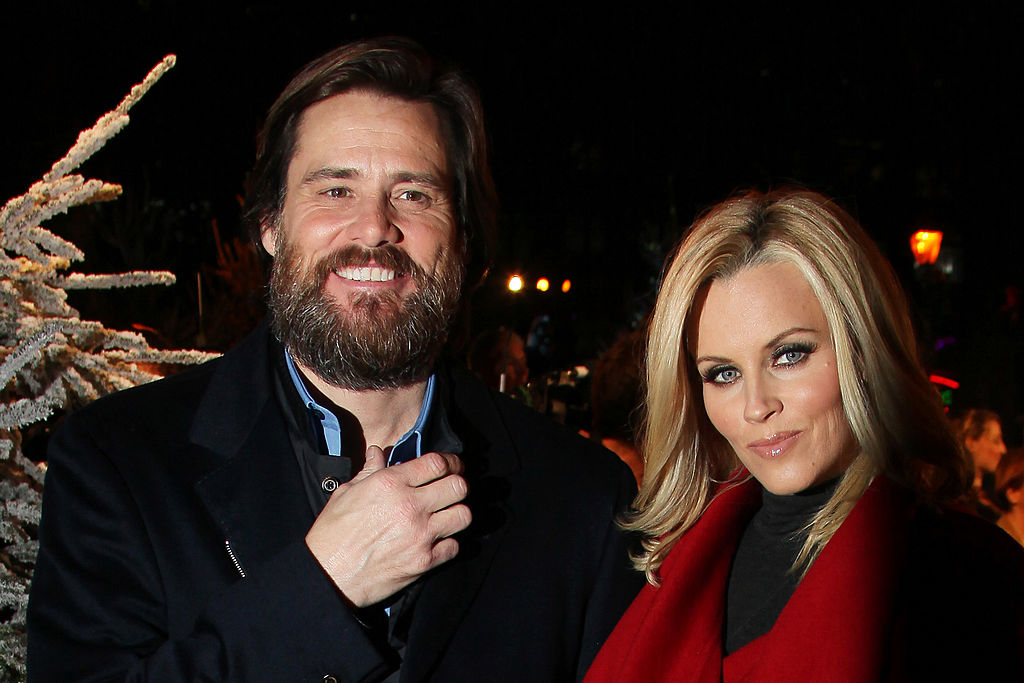 So, why don't Carrey's relationships last? It could be the pressures of Hollywood coupled with incompatibility between him and his partners of choice. But according to a source who's close to the actor, Carrey can be "a hard guy to date."
"Jim can run hot and he can run cold," the source told People after Carrey and Jenny McCarthy split. "He is someone who desperately needs to be with someone, then just as desperately needs to be alone. But at the same time, he can be a very loving, very compassionate guy."
Carrey has always been open about his depression, and they may have fed into his difficulties with dating as well. "I was on Prozac for a long time," People reports Carrey told CBS. "It may have helped me out of a jam for a little bit, but people stay on it forever. I had to get off at a certain point because I realized that, you know, everything's just OK."
One source who knew Carrey and McCarthy said "depression had nothing at all to do with the breakup," though. It seems incompatibility was the main issue with this specific romance.
Is he dating anyone currently?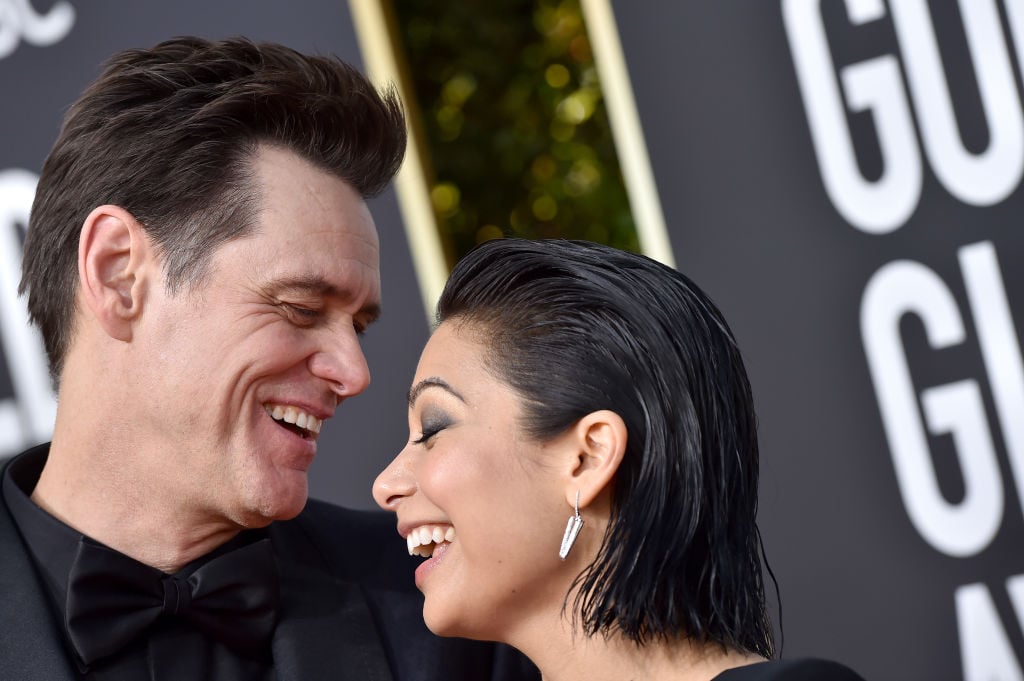 Carrey's most recent relationship was with Kidding co-star Ginger Gonzaga. The actor told Entertainment Tonight at the time, "I feel very lucky. … She's not only beautiful, but she's wickedly, talented and amazing and smart." But it wasn't meant to last. While the two seemed crazy about each other (despite their 20-year age gap), they didn't even make it to a year of dating. Us Weekly reports they started their relationship in January 2019 and called it quits by October 2019.
So, is Carrey dating anyone in 2020? He doesn't seem to be — and it looks like having a serious relationship may not be his top priority now or in the future, either. We can't forget that back in 2014, E! News reported that Carrey told Howard Stern that he's not really looking for marriage ever again.
"I just don't see it as necessary at this point," the actor told Stern. But he also mentioned. "I can't say that I know how I would feel if I meet somebody that knocks my head off. I can't make hard fast rules about the future but I wouldn't voluntarily go that way."
We're looking forward to hearing more about Carrey's movie roles (and possible relationships) in the future!
Check out Showbiz Cheat Sheet on Facebook!