Is Jimin Older Than V of BTS?
These two often two up to perform in BTS. Although they were both born in 1995, who is the older BTS member — Jimin or V? Here's what we know about the artists behind songs like "Friends," "Winter Bear," "Serendipity," and "Dynamite."
Jimin and V actually went to school together before joining BTS
They're chart-topping performers and two of the singers in the group BTS. However, Jimin and V knew each other before joining the boy band. Because they're around the same age, the two both attended school together, mentioning that experience in their subunit song, "Friends."
When doing an interview in conjunction with Map of the Soul: 7, these Jimin and V had to chance to share what it was like growing up together. That includes how they've changed from being teenagers to young adults.
"I think Jimin's pinky finger grew a bit," V joked, according to a translation on the YouTube video. "Compared to nine years ago, they were really cute back then. But now they have grown a lot and now Jimin's cheeks are gone, everyone!"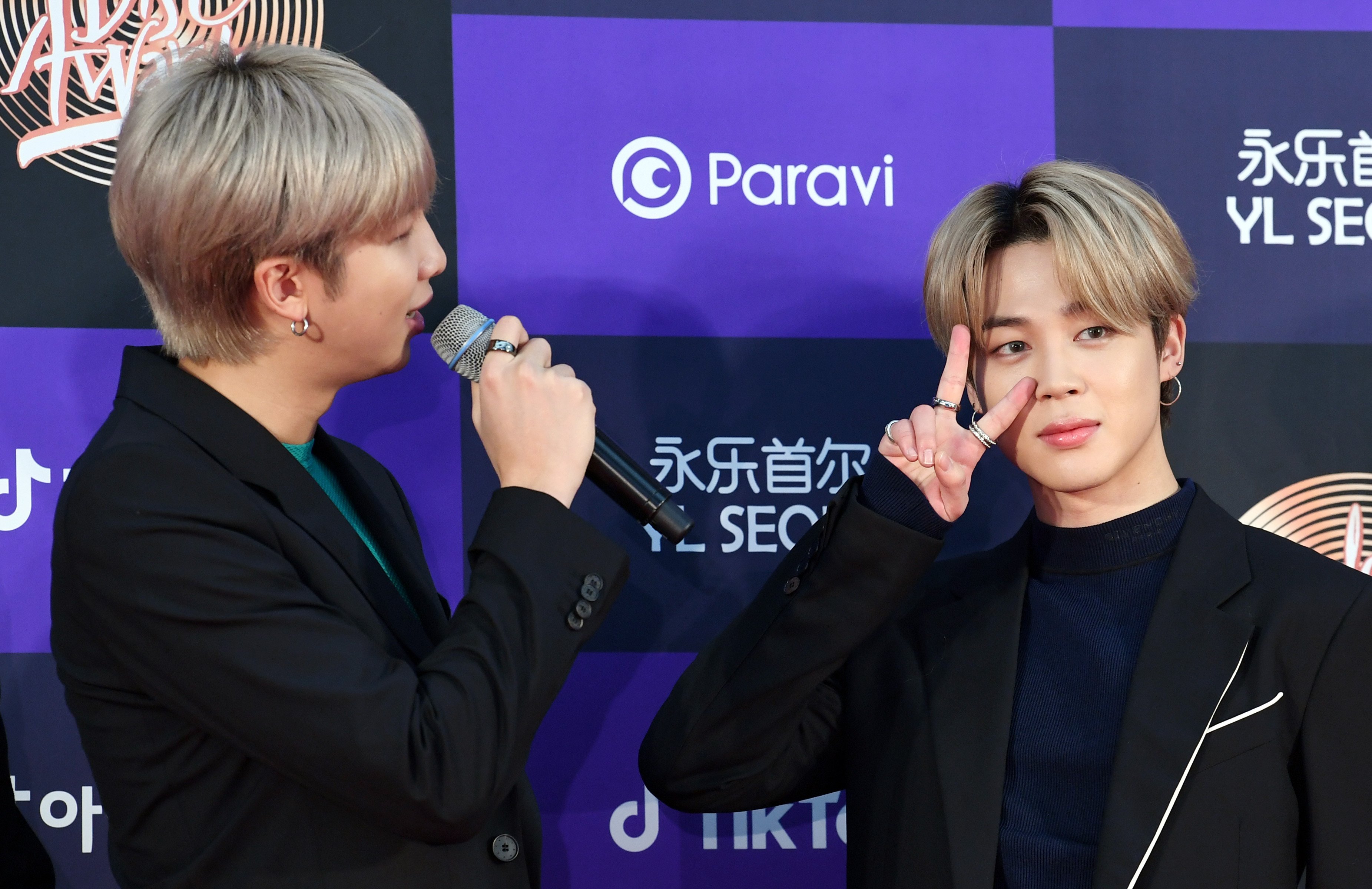 Who is older — Jimin or V?
Jimin was born on Oct. 13, 1995, and V was born on Dec. 30, 1995. That makes Jimin just a few weeks older than V, but generally, the two BTS singers are around the same age. (They're also in the middle of the BTS members in terms of their age, with Jungkook being the youngest member and Jin being the oldest.)
In fact, when Jimin and V released their subunit song, "Friends," they nicknamed their mini-group "95s," in honor of the year they were both born. The two discussed this in the same interview, sharing what makes their song off of Map of the Soul: 7 so special.
"That's true," Jimin continued, speaking about "95s." "Other subunits don't have members of the same age and I think our team feels more relaxed than others. We always look happy, bright."
Jimin and V are pretty good friends
Even though they're around the same age and there was that whole dumpling incident mentioned during their Carpool Karaoke segment on The Late Late Show with James Corden, Jimin and V are good friends. 
They perform alongside the other BTS members for songs like "Dynamite" and "Boy With Luv," and even find success as solo musicians. V released his own song performed entirely in English, "Winter Bear," while Jimin set the Spotify record with three solo songs reaching 50 million plays each.
The "Dynamite" music video is now available on YouTube. Music by BTS, including their recently released album, Map of the Soul: 7, is available for streaming on Spotify, Apple Music, and most major platforms.