Is Joe Rogan a Republican?
Joe Rogan might have earned renown in the early years of his career for his stand-up comedy routines and his hosting gigs, such as his longtime role on Fear Factor, but over the past 10 years, Rogan has become better known as the creative force behind "The Joe Rogan Experience" podcast. Rogan's podcast has become a pop culture talking point, with many debating the guests and the topics featured on the hit show.
While Rogan welcomes actors and scientists on the podcast, his most controversial and popular episodes tend to be the ones where he chats with politicians. Politics is a subject that incites passionate reactions in many people, and Rogan is no exception, which has led many fans to wonder where exactly his political affiliation lies.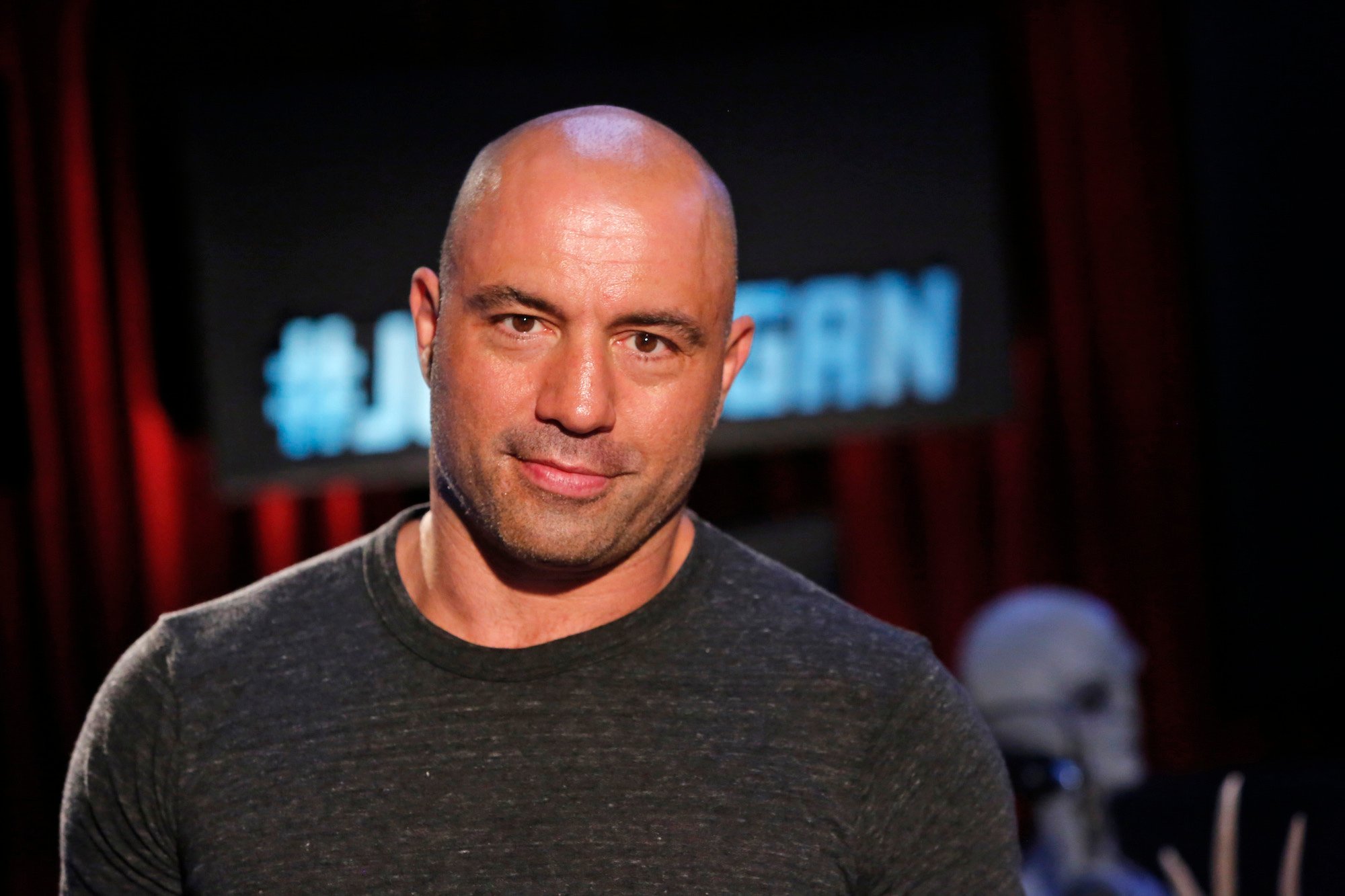 Joe Rogan is known for having strong opinions on hot-button topics
Over the years, Rogan has steadfastly defied political expectations. He has regularly spoken out on issues that he is passionate about, including freedom of speech and gun rights. While Rogan describes himself as socially liberal, he has been consistent in noting that he doesn't believe in "cancel culture," and has also been vocal about his disdain for COVID-19 vaccine mandates. 
Is Joe Rogan a Republican or a Democrat?
In spite of Rogan's strong political opinions, he doesn't have a history of favoring one political party over the other. Over the years, he has publicly supported both Democrat and Republican candidates and is probably best described as a libertarian.
In early 2020, Rogan vocally declared his support for presidential candidate Bernie Sanders, noting, according to CNN, that "I think I'll probably vote for Bernie. Him as a human being, when I was hanging out with him, I believe in him, I like him, I like him a lot."
Rogan went on to say that Sanders has been "insanely consistent" his whole life, which makes Rogan respect him as a political figure, even if he doesn't agree with all of his policies.
Later on in the 2020 race for the presidency, after Sanders was out of the running, Rogan continued speaking out regarding the remaining candidates: Donald Trump and Joe Biden. In fact, fans were so invested in Rogan's commentary on the election that there were many who called out for the podcast host to moderate one of the presidential debates. Although that ultimately did not happen, Trump himself took to Twitter to voice his support for the idea. 
What has Joe Rogan said about the Biden administration?
Rogan might have supported Sanders, but he doesn't feel the same way about Biden, who is also a Democrat. Rogan slammed Biden for his alleged stance on marijuana, proclaiming in late 2020 that he was "probably" going to vote for Trump. Rogan doubled down on his stance in a November 2020 episode of his podcast, noting "my worry about this Biden thing is that people voted for Biden because they hate Trump. They didn't vote for Biden because he's a leader that they respect, and they want, and they admire, and like he's going to lead us out of it. …"
Ultimately, according to SportsKeeda, Rogan admitted that he voted for independent candidate Jo Jorgensen in the 2020 election, rather than Trump, as many of his listeners believed. In recent months, Rogan has continued his outspoken criticism of the Biden administration, in particular, it's handling of the coronavirus (COVID-19) pandemic. It seems like Rogan won't be slowing down the political commentary anytime soon.
RELATED: Joe Rogan's Move to Spotify Hasn't Helped His Long-Term Influence, According to Engagement Numbers