Is Joe Rogan Vaccinated? Recent Comments Have Listeners Wondering
Joe Rogan is one of the biggest names in entertainment, an artist and comedian who has made waves for his record-smashing podcast, The Joe Rogan Experience. On his podcast, which has been in production since 2009, Rogan chats with a wide variety of guests, from political figures and activists to actors and fellow comedians.
Rogan doesn't hesitate to share his own opinions and has been known to ruffle a few feathers over the years. In a recent episode of his podcast, Rogan opened up about the coronavirus (COVID-19) vaccine, sharing his thoughts on "vaccine passports" — and his words have many listeners wondering if Rogan himself is vaccinated. 
What did Joe Rogan recently say about vaccine passports?
Rogan has had conflicted thoughts on the official reaction to the COVID-19 pandemic for some time, and in a recent episode of The Joe Rogan Experience podcast, he slammed the idea of "vaccine passports" — documentation detailing vaccination status in order to travel. As reported by Distractify, Rogan said "when you give people freedom, you let people do whatever the f–k they want to do, they actually find ways to succeed and grow and thrive."
"But as soon as you put the boots to them, as soon as you tell them, 'You have to do this, or you can't do that. You have to listen to me,' now you have a mini dictator. You have one step away from a king. One step closer. You're moving one step closer to dictatorship. That's what the f–k is happening," Rogan detailed. "That's what's gonna happen with a vaccine passport. That's what gonna happen if they close borders."
Has Joe Rogan been vaccinated?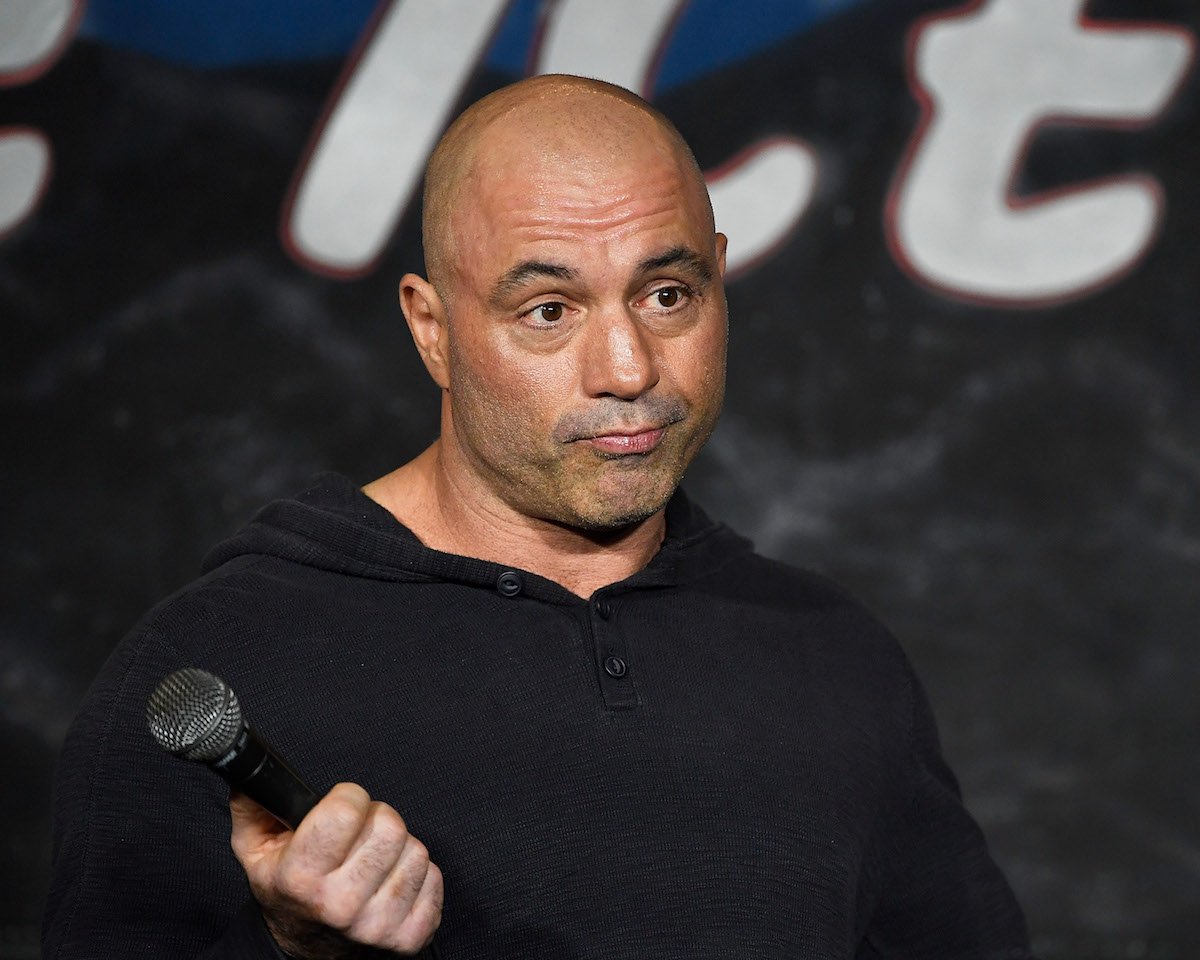 In the wake of Rogan's controversial comments about mandatory vaccination and vaccine passports, many fans have taken to Twitter to express their concern about his remarks — and to debate whether the podcast host himself has been vaccinated.
One user questioned on Twitter: "I wonder if Rogan the has been has been vaccinated. And how does he stand on Voter IDs?" Another wrote: "Has Joe Rogan ever said if he's been vaccinated? I check his twitter for the first time in months, and it's just retweets of anti vax stuff. What's with this guy?"
While Rogan has not revealed whether he has been vaccinated against COVID-19, he said he is not anti-vax in general and that he "encourages" many people to get vaccinated.
Working in the entertainment business means that Rogan will likely have had early access to the vaccine when it was first distributed in early 2021. Additionally, Rogan would have been encouraged by his team to get vaccinated in order to continue to welcome guests to his podcast.
Still, Rogan's own complicated stance on COVID-19 restrictions makes it hard to know for sure where the comedian truly stands, and he hasn't offered any real clarification on the matter of his vaccine status.
Joe Rogan is a controversial public figure
Rogan's opinion regarding vaccine passports is hardly the first controversy that the podcast host has been involved in. Many times over the years, Rogan has been slammed for allowing alt-right conspiracy theorists like Alex Jones on his podcast, with critics claiming that Rogan shouldn't give a platform to those who are often considered to have dangerous opinions. Rogan himself professes to have an open mind, stating he likes to listen to many varying points of view. 
For Rogan's supporters, he's one of the true originals in the entertainment space. There's no doubt that he will continue to speak out on the issues that matter to him, even those subjects that are highly controversial.
RELATED: What's Joe Rogan's Net Worth and How Did He Earn His Money?