Is Julia Garner of 'Ozark' Related to Jennifer Garner?
Out of all the shows that have become hugely popular on Netflix, Ozark is one that is leading the pack. Featuring stars such as Jason Bateman and Laura Linney, the show focuses on a money-laundering scheme gone horribly wrong, set against the backdrop of the beautiful, often terrifying, Ozark mountain region of the Midwest.
One of the breakout stars of the show is Julia Garner, the charismatic actress who plays Ruth Langmore. A versatile performer who has experience in both television and film, Garner is definitely a young star on the rise.
How did Julia Garner get started in acting?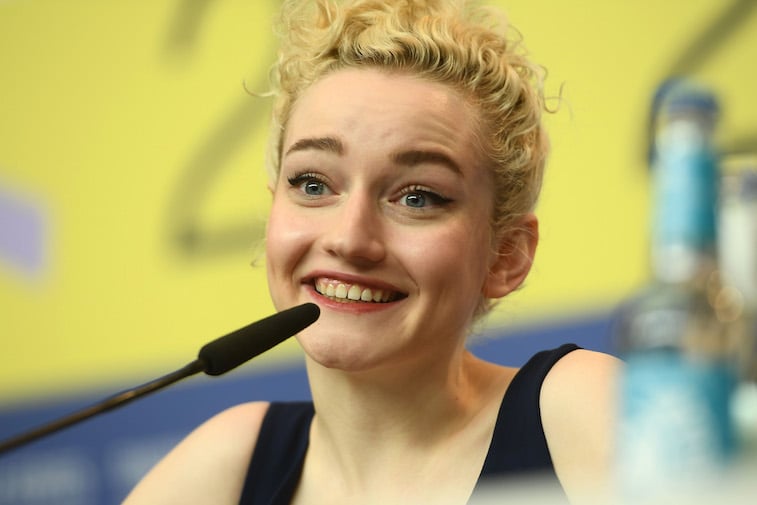 Julia Garner was born and raised in The Bronx, New York. Her parents are both artistic types, with her mother having worked as a comedian in Israel (where she was born) before becoming a therapist and her father making a living as a painter and art teacher.
Due to her last name, Garner is frequently thought of as being related to the famous actress Jennifer Garner — but she is no relation to the star.
As a teenager, Garner decided to pursue acting. She began her career on stage, performing in various theatrical productions as a way to overcome her extreme shyness. After working on stage for several years, perfecting her talents, she slowly transitioned into acting in various television and film roles.
A few of her early roles included parts in movies such as Not Fade Away, Electrick Children, The Last Exorcism Part II, and Sin City: A Dame to Kill For. In terms of her television work, Garner earned acclaim for roles in The Americans, Girls, and The Get Down. 
What are Julia Garner's biggest roles?
In 2017, Garner was cast in her biggest role to date, as Ruth Langmore in Ozark. Although she had worked extensively in television before, the part of Ruth Langmore was her first real starring role and she quickly earned acclaim from both critics and fans. In 2019, Garner won the Emmy for Outstanding Supporting Actress in a Drama Series for her role in Ozark. She's also been nominated for an Emmy as part of the cast of Ozark.
It's little wonder that Garner has made waves in the popular Netflix drama – she totally committed to the role and as she admitted in an interview, she worked very hard to nail the perfect accent. "I wanted to sound authentic, so a month before doing Ozark, I would only speak in the accent," she said. "I would walk around everywhere. I'd order my food with the accent. You kind of get a sense of the character."
What's next for Julia Garner?
Garner will be appearing in the upcoming new season of Ozark, set to premiere on Netflix in March. She also has several other projects in the works, including a leading role in a brand-new television series from Shonda Rhimes, called Inventing Anna. Garner hasn't left her love of film behind either, and is set to appear in a film called You Can't Win in the coming year.
Garner's personal life is also going swimmingly. In 2019, she married her longtime boyfriend, Mark Foster. The couple prefers to keep things low-key, but have been spotted at red carpet events together from time to time.
For Julia Garner, there's no place to go but up. Although she has been in the business for a relatively short period of time, she has shown that she has the talent and tenacity to keep succeeding at whatever she chooses to focus on. Stay tuned to Showbiz Cheat Sheet for all the latest entertainment news!